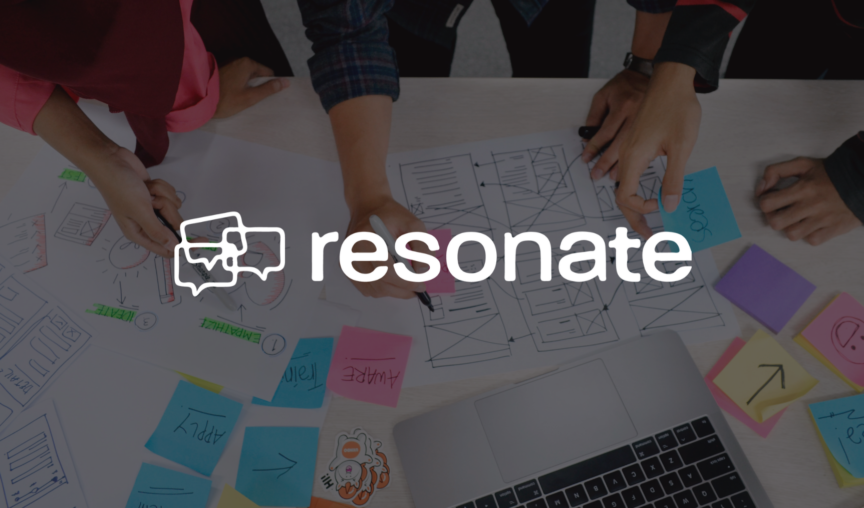 Established in 2001, Resonate Solutions is a customer engagement consulting firm based in Sydney. The company helps large organisations in Australia and overseas place their customers at the centre of everything.
To do this, Resonate Solutions employs a team of 33 engineers, business analysts, business development executives and customer service professionals. Together, they develop and deliver highly strategic customer experience management solutions that capture and analyse the voice of the customer and turn it into actionable insights.
When Daniela Delinavelli, Employee Experience Coordinator, came onboard at the tech firm, one of her first priorities was to automate aspects of the company's HR systems.
Automate manual HR processes for Resonate Solutions
"Our HR processes were all very manual," says Daniela. "Everything was on paper which required a lot of double-handling. While these processes worked reasonably well, they did consume a huge amount of time."
Taking in to account all the different touch points required to onboard a new starter, Daniela estimates that the entire process from accepting the offer to Day 1 in the office could easily be stretched out for three or four days, depending on the candidate's access to technology. When the new employee arrived in the office, they were inundated with more forms to complete, which of course would need to be entered into another system entirely.
"This process certainly got the job done and ensured we were compliant, but it didn't scale very well," adds Daniela. "As we started to grow rapidly, I had to find an automated solution."
Cloud-HR vendors for SMEs
As a first step in systematising and automating Resonate Solution's HR processes, Daniela started to research cloud-based HR software solutions for small businesses.
She quickly discovered that she was spoilt for choice. Realising she needed to zero in on specific functionality, Daniela drew up a list of non-negotiable functionality requirements. These included an employee database with automated workflow, 24/7 access, employee self-service, up-to-date HR documents, templates and HR policies, automated onboarding and annual leave, integration with Xero and employee benefits, as well as being based in Australia.
With her HRIS shortlist in hand, Daniela began demonstrations with each of the platforms. Employment Hero stood out from the pack  
"Employment Hero's customer service was simply excellent. They really helped me understand how everything worked and why I needed certain functionality for compliance reasons. They were always quick to respond and clarify any queries I raised."
Flawless implementation for Resonate Solutions
Despite not having an existing HR system to replace, Daniela chose to have the Employment Hero team implement the new software.
"The implementation team was exceptional," says Daniela. "From my point of view, the whole process couldn't have been easier. All I had to do was hand over a couple of files generated from our Xero platform and they did the rest. Communication was excellent throughout and everything worked like clockwork. Our Xero payroll and Employment Hero HR solution are truly in sync."
Favourite features
Since Resonate Solutions switched their HR systems from manual, paper-based processes to fully systematised and automated HR services on Employment Hero, Daniela has seen some big changes.
"The difference to our onboarding procedure has been astounding. Streamlining this process and enabling our employees to do all this paperwork online, at their own pace, saves so much time."

Daniela Delinavelli, Employee Experience Coordinator
"For my part, I simply onboard a candidate in the system by filling in the specific details, which are signed off by the appropriate manager. Then I send an email to the candidate with links to their employment contract and other onboarding documents. They complete their details and send it back. Usually, it's all turned around in less than 30 minutes. In fact, my involvement is down to three or four minutes' maximum.
"For new starters, it also means their first day is far more engaging and used more productively. Rather than having a stack of paperwork to complete, they now spend time learning about our business and what makes us tick.
"Of course, everyone loves the employee self-service functionality which automates the leave request and approval process. Staff can request annual leave online and managers can see at a glance who else has approved time off and when, before they sign off on it."
Transition highlight
"We couldn't be happier with our new HR system," says Daniela. "With more of my time freed up from manual HR tasks, I'm exploring other Employment Hero functionality. We've just completed our first probation period reviews with Employment Hero, which worked really well, and we hope to bring other functionality online in the not too distant future.
"Looking back on our transition to Employment Hero, I have to say that the work of the implementation team was a major highlight. Their customer service ethos is simply fantastic.
To see how Employment Hero can save your business time and money that you can reinvest in your business, book a demo today.