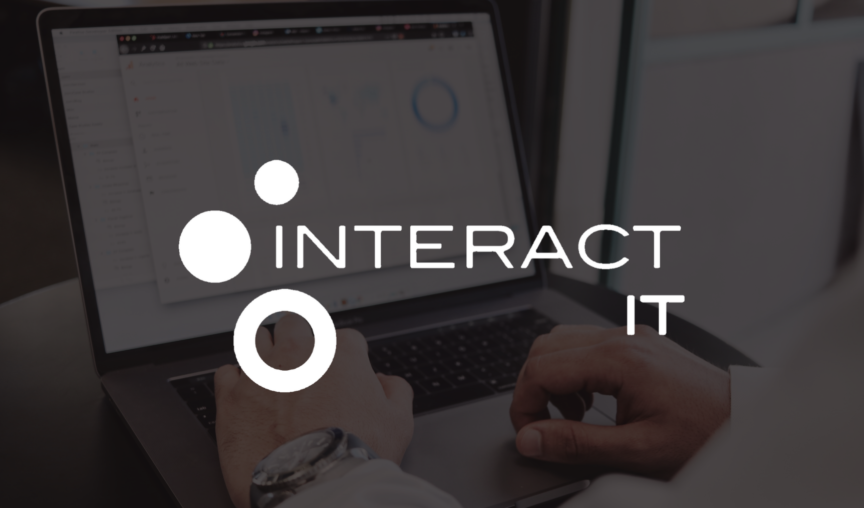 Interact IT is a leading Information technology company servicing businesses for the past twenty years. Finance Manager, Kylie Guy, is based interstate, but with Employment Hero HR and Payroll, she can manage everything remotely.
Challenge
Paper-based HR and payroll
Interact IT started using Employment Hero in early 2020 after their new HR Manager joined the business. Before then, the organisation was managing all their HR admin manually. "The program we had before only dealt with payroll; it didn't do HR or documentation. We knew that was always a bit of a limitation," explains Kylie. 3 months after Tamara joined the team as HR Manager, Interact IT launched Employment Hero Premium HR and Payroll. And Kylie couldn't be happier.
Using Employment Hero HR and Payroll software, Kylie can easily create and view reports whenever she needs them — and from anywhere, too. Working remotely, cloud-based employee data couldn't be more important. "It's essential for me to get reports out. I love the fact that everything I need is on the cloud. If I need to go back and look at when someone started, or for something in their onboarding paperwork, I don't have to get someone rummaging through a filing cabinet for me."
Chasing time-sheets and leave request
Not only can Kylie now access employee files at the click of a button, but she can also easily manage timesheets and leave requests. "It's revolutionised our HR and Payroll processes. We used to do manual timesheets and leave forms, and they'd go every which way. Now they're all in Employment Hero. Before they had to use a piece of paper; remember to fill it out, have their Manager sign it, bring it back to the office … It was such a long process. Now all they have to do is enter it into Employment Hero using their phone or computer. It's such an easy system and our accuracy is a lot better."
Solution
Accurate HR and payroll reporting
Though they've only been using Employment Hero for the past 6 months, Kylie has already seen the benefits it's having on Interact IT' operations. As Finance Manager, it's no surprise that Kylie loves how much more visibility she has. "I love the accuracy of it. If you've missed something, you know straight away. When you're putting someone on, the boxes all need to be ticked. Having everything in one place is just brilliant."
When it comes to managing the fortnightly pay run, Kylie doesn't have to spend hours reviewing timesheets and leave submissions. "I will have a precursory look on payday for anything we need to remember to do, like updating someone's pay details or if I know someone has been on leave, I can make sure it's gone through."
And it's not just the automatic syncing of timesheets, leave requests and employee details that make pay runs so much easier. Employee self-service means that employees aren't worried about things being overlooked. "I think they're pretty happy with Employment Hero. They can see where their leave is and submit their overtime. The employees haven't complained, so that's normally a good sign!"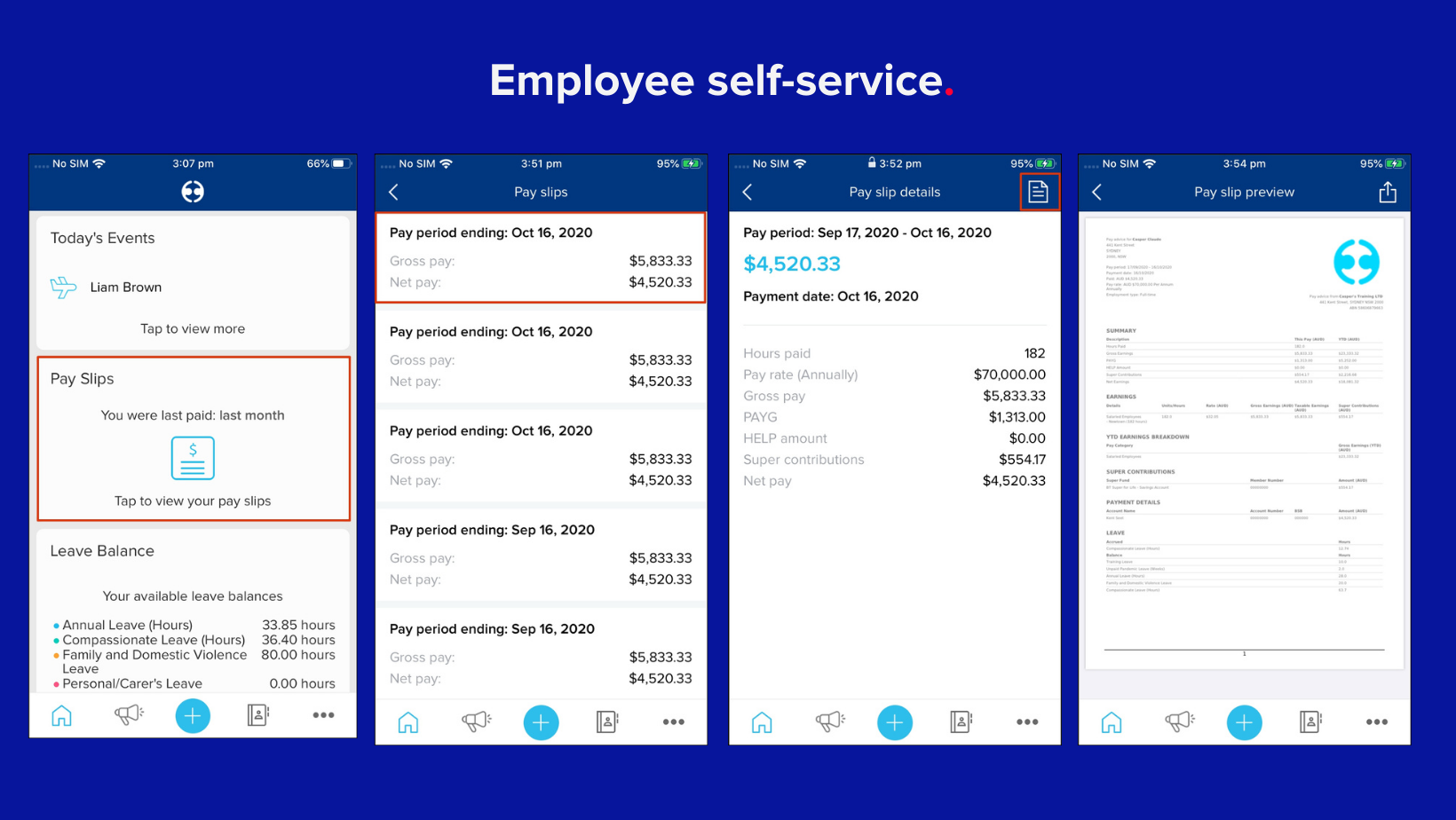 Reacting to customers' needs in real-time
Kylie appreciated the support she received from Employment Hero during COVID-19, including the Remote Ready Workshop and the JobKeeper Wizard. "It was really good peace of mind to have JobKeeper built in — it makes it so easy! In the early days, everyone was panicking and looking at what we were eligible for, what information we'd need, what we'd need from our employees… but I could say, 'hang on guys, Employment Hero has it all sorted. All we have to do is press a button.' 
I was in awe that the developers had managed that at the drop of a hat. Even though we had a tight deadline to get the application in, we managed to get all eligible employees to complete the notification form within 24 hours — that was quite a record response from our team."
Impact
When Interact IT was first introduced to Employment Hero, they knew it would help them manage their HR and Payroll admin. But as time goes on, Kylie and the team are finding more and more benefits of the platform. "I keep reaffirming to management how good the software is. 'This is another reason why we went down this path', 'this is another benefit of what we have'. After watching the last round of webinars and looking at the different things that are built in, I've realised there are so many features we're not even using yet."
It's hard to believe that it was only six months ago that Interact IT's leadership hadn't considered an HRIS. "It's been really good," says Kylie. "We don't look back. Even though the cost might be a bit more than what we were paying for our last software, it's worth it. The peace of mind and knowing that it's consistent in what's happening on the HR side and flowing through to Payroll; we can't get it wrong."
If you'd like to sleep better at night knowing that your HR and Payroll processes are both consistent and compliant, speak to one of our small business specialists today.