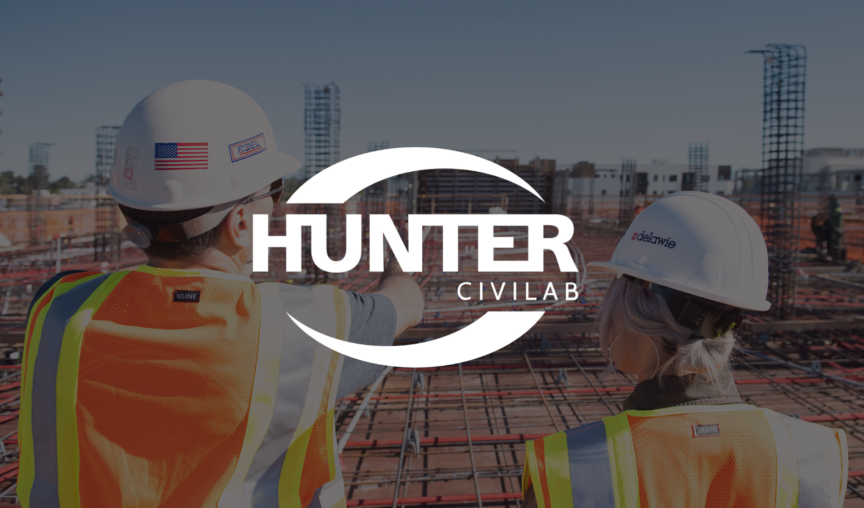 Hunter Civilab
Thornton NSW 2322
25
Explore this case study if:
Are looking to seamlessly onboard new employees
Want to integrate payroll with your HR system
Want to easily manage and record company assets
Are looking to give your employees ownership over their personal information
About Hunter Civilab
Hunter Civilab delivers expert and accurate engineering solutions spanning the geotechnical and environmental consultancy sectors. They work with a large range of industries including building, mining and infrastructure. 
We spoke to Karen Shears, Administration & Accounts Manager, about how Employment Hero has transformed the way they manage HR and payroll in-house. 
The challenge
Karen Shears and the team at Hunter Civilab were on a mission to become a paperless business and reduce their environmental impact. With Employment Hero HR already in use at one of their companies, they were looking for a payroll solution that would simplify and streamline their paper based system. 
Due to the nature of the work they perform, they aren't a business that starts and finishes in one location. They were looking for a system that could support the mobility of their workforce in a flexible and simple way. They were looking to get away from their paper timesheets, manual calculations and data input into the system. 
After significant research into different HR and Payroll systems, they decided that Employment Hero was the one that could make their lives the easiest – for both Admins and their team. 
The solution
Asset register saves time and manual admin
One feature of Employment Hero that Karen knew would instantly make her life easier was the Asset Register. Previously, she'd spend hours inputting all company assets manually, and now she can easily allocate and redistribute items. 
"We have a lot of iPhones, tablets, laptops, a lot of mobile equipment that is expensive to replace that I had to manually keep track of.", explains Karen.
"Tracking tools and equipment is much easier with the Asset Register; once they're all in there, I know where everything is. Even just keys; I have four different registers, and being able to see it all is all very time consuming. From someone that is time poor it will really increase productivity."
Onboarding made simple
Digital onboarding has been a game changer for the team at Hunter Civilab. "It's a seamless process from onboarding through to payroll, and it makes my life so much easier."
The ease of having everything in one central location, including templates and getting employees to put their own information in the system, means they can be more efficient and save time. 
Giving employees ownership of their personal information
One thing that has allowed Karen and the team at Hunter Civilab to be more efficient is the ease of allowing their team to own their personal information. "It's so easy and everyone can just quickly check what they need directly in Employment Hero." They have the ability to update their leave, find out their leave accrual balance, acknowledge documents and so much more. 
Our team "have a little bit of ownership over their own information – it's in the system and it's at their fingertips now. I think they're really liking that aspect of it."
Employment Hero is easy to get started with 
During the implementation process, Hunter Civilab realised that their payroll was complex. "We had a new EA rolling out in the middle of this, and adapting the EA rulesets. We were confused at times, but Constance and Pnina were fabulous. Every time I emailed them with 'help!', they were really patient with me, and that helped me understand the system a lot more."
As for the team at Hunter Civilab, they've hit the ground running. The migration from their old processes was good and people took to it. While some questions still arise from time to time, Karen ensures that issues around change management are minimised. 
"I chose certain people to sell it and be our champions so they become really experienced with it and showing people with enthusiasm. Having the right people involved from the start to encourage it." 
Transform your HR and payroll with Employment Hero
I​​f you'd like to learn more about how Employment Hero can make your business more efficient – speak to one of our business specialists today.