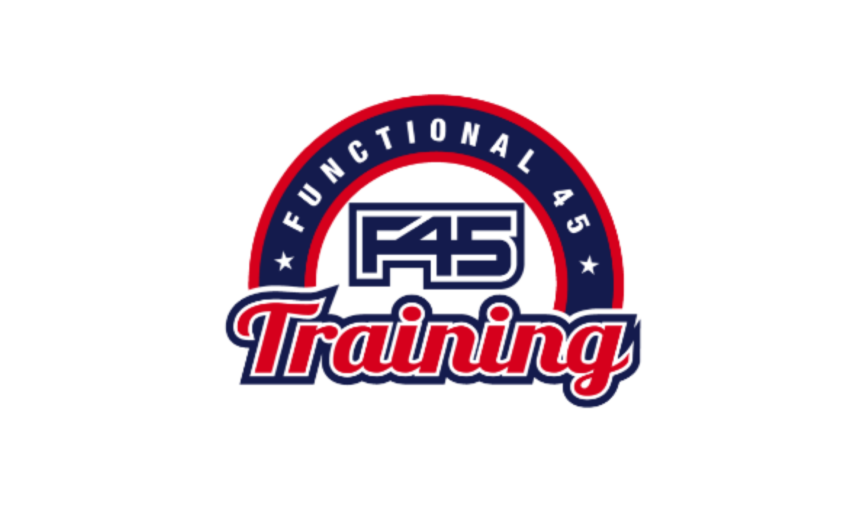 If you live in metro Australia, the chances are you've heard of F45. The fitness franchise has 480 locations across the country and an additional 750 franchises operating internationally. If you've ever participated in one of their function 45-minute workouts, it's no mystery why the brand has been so successful. Not only are the workouts challenging and original – you'll never do the same workout twice – but the culture at F45 is contagious.
For Aaron Yeak, owner of F45 Training Belmont in Perth, Western Australia, community is what drives his franchise. From the members and staff, to their family, friends and the wider Belmont community, they all play an important part in the F45 journey and Aaron's passion for his customers fuels his business.
"Every studio has a different personality," explains Aaron. "We live by our core values of empathy, respect, integrity, play and quality. We're a studio that has no judgement and we care about enjoying the journey – whether in life or in fitness. We like to know and support our members and their stories."
Challenge
Like most small business owners, no two days are the same for Aaron. He's there for the morning classes from 5am, connecting with the studio's customers and keeping them motivated throughout each session. His day then consists of checking in with his coaches, prepping for the afternoon sessions and maintaining the studio. Throw in some sales and strategy in the afternoon, it's no surprise that Aaron often finds there aren't enough hours in the day. From rostering and scheduling to taxes and policy updates, Aaron needed help. 
Solution
"That's why I went with Employment Hero. Having previously worked in a corporate environment, I knew the HR piece was important, but there is a lot of admin and compliance. With a business of our size, you're not going to bring in an HR manager and outsourcing isn't feasible."
With his corporate background, Aaron had a unique perspective on the importance of implementing an HRIS early; even before opening the doors to F45 Training Belmont.  "I thought that we may as well just do this all from the beginning."
Finding his own answers to HRIS pain points
In addition to running a successful business, Aaron also lectures at a local business school. While preparing for one of his classes, he came across Employment Hero for the first time. "I was researching the HR space and stumbled across an article on Employment Hero in the Financial Review.  I shopped around for something similar, but I couldn't find anything that ticked all the boxes like Employment Hero".
Aaron is subscribed to the premium Employment Hero HR platform and because he signed up before his business went live, the implementation process couldn't have been easier.
"It was pretty quick. We don't have data to pull over and we were green, so I was pretty keen to implement and go live ASAP."
Aaron was able to onboard his first employees from the get go and although he wasn't using HeroPay from the beginning, it wasn't long before he switched his payroll over. "Because I had started the HR early," says Aaron, "we had only run one other pay run. We're not a big organisation, so it was really easy."
New features add immediate benefit
Aaron saw immediate benefit to his business through the use of the rostering module. Forecast scheduling gives Aaron the ability to see which staff are available and when, with completed shifts being fed directly into HeroPay for the next pay run. HeroPay has since introduced a new feature – automatic payruns – which could make Aaron's life even easier should he choose to use it.
By using HeroPay, Aaron is also up-to-date with the latest requirements from the ATO. From July 1 2019, businesses (like Aaron's) with less than 20 employees will fall under the existing compulsory Single Touch Payroll reporting (larger businesses were already required to do so). STP requires employers to report payments such as salaries and wages, PAYG withholding and super information at the same time you pay your employees. This functionality is already available to all HeroPay users.
Aaron admits there is still plenty of features he needs to dig into to get the most out of Employment Hero. "We're only now starting to unwrap the induction and onboarding stuff. When an employee joins, it's really important to show new coaches what F45 and our studio is about."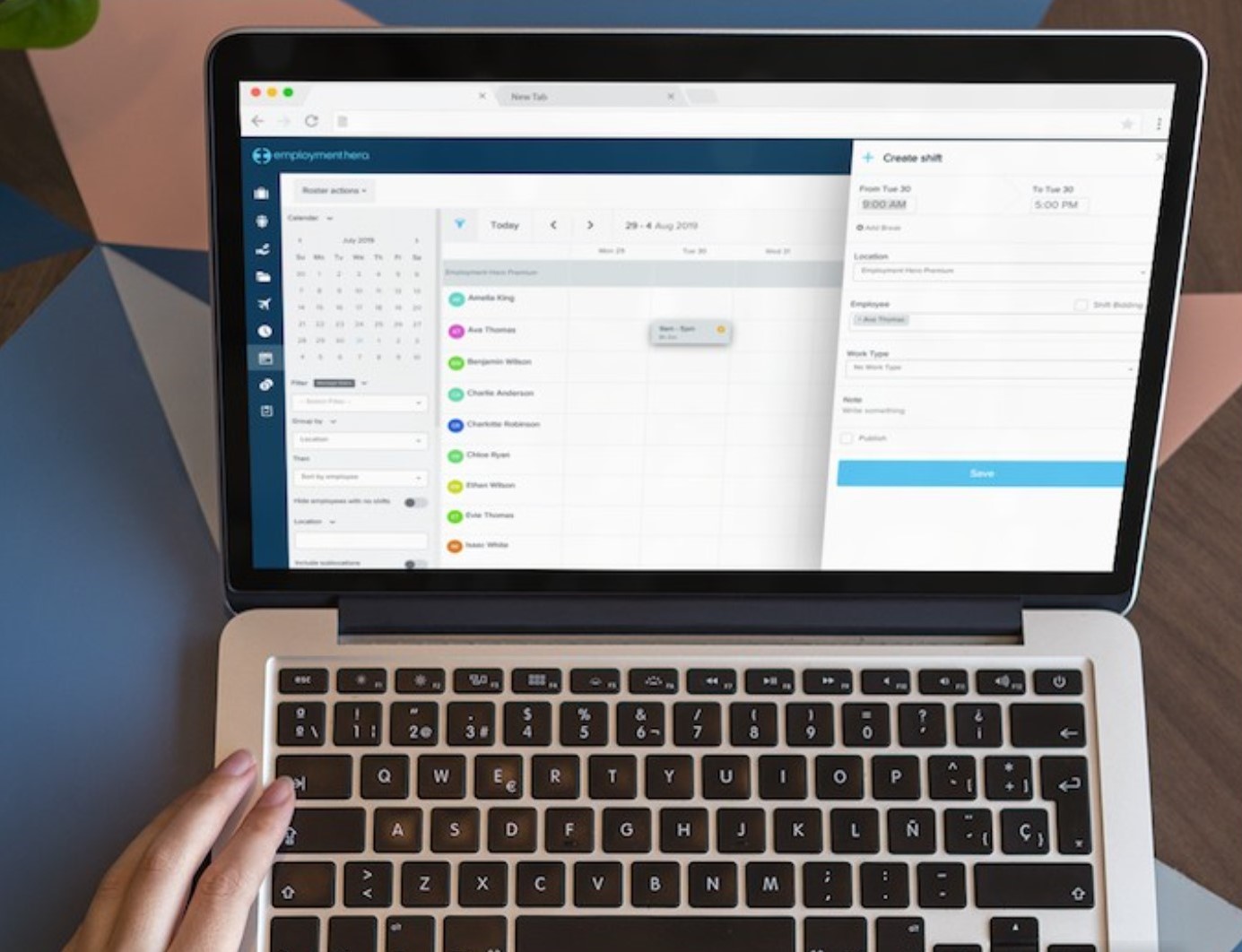 HeroPay Flexes its automatic award interpretation
Aaron's team work under different awards, but with HeroPay, he never has to worry about keeping up to date with latest legislation from the Fair Work Commission. "Keeping up with the awards – the Fitness, Cleaners and Admin awards – is really easy. Knowing that you've kept up with any changes is great.  When you sign in to the dashboard, it tells you straight away, 'this is the update, this is what's changed'.
Impact
With his employees falling under three different award systems, Aaron is grateful for the peace of mind that Employment Hero and HeroPay gives him when it comes to award interpretation. The benefits available to his staff are also invaluable to Aaron, especially Life Hero and the Hero Shop. "It's a point of difference in a competitive market," he explains.
Aaron hasn't looked back since implementing Employment Hero and HeroPay at his studio. "Think about what opportunities and environment that you want to provide," he suggests to other business. "If you're not spending all your time on compliance and paperwork, you can do the simple things like talking and engaging with your staff. If you're like me and like being connected, Employment Hero is for you."
Do you run a small business like Aaron? Do you need help remaining compliant and streamlining your HR and payroll admin? Book a demo today and see how Employment Hero can make your world better at work.