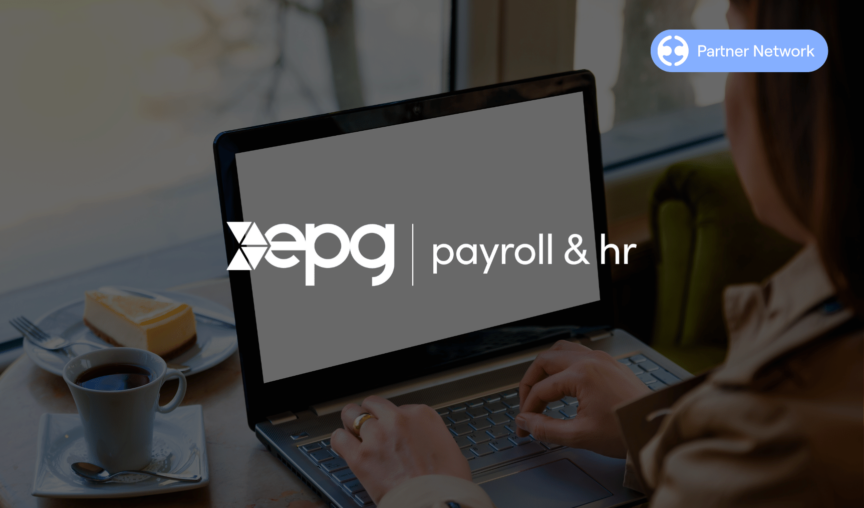 EPG Payroll & HR
Sydney, Australia
N/A
Payroll Bureau
Explore this case study if:
You're struggling to achieve compliance with confidence
You need a consolidated view of your client base to manage payroll more efficiently
You're looking for payroll software that supports global expansion and scalability
About EPG Payroll & HR
EPG Payroll & HR is a leading managed payroll service provider focused on delivering assured employment compliance by uniting payroll and HR in one ecosystem while optimising core business functions.
Daniel James – ANZ Chief Operations Officer at EPG Payroll & HR – shares his experience of being a part of the Employment Hero Partner Network and how Employment Hero Payroll has enabled EPG Payroll & HR to continually add value in their services to clients. 
Solutions…
Partnering to add value
"What I value most about our partnership with Employment Hero Payroll is that we're completely aligned in our strategic thinking that payroll processes need to constantly evolve in order to keep up with a rapidly changing employment landscape and a way of work. 
Employment Hero Payroll's willingness to collaborate with partners is great – they take onboard operational feedback and continue to translate it into a better version of Employment Hero Payroll. I've been privy to be part of conversations at Employment Hero Payroll and I've seen those conversations ultimately evolve into features at Employment Hero Payroll, which certainly allow us to deliver a better service to our clients and add value, and that's been really refreshing and enjoyable. 
Employment Hero Payroll also has a great support model. I think your payroll champion model is fantastic. So much so that I know our technology team at Expedo is looking to model our support on what you've done with your structure. The fact that we can rapidly escalate issues through to your support team, and empower our payroll managers to have access to answers in order to add value to clients is fantastic." 
Compliance confidence
"From a compliance perspective, the fact that we can automate rules, apply award conditions, and entertain complex pay regimes via enterprise agreements is very beneficial. That's where Employment Hero Payroll really allows us to deliver value to our clients. It's providing clients confidence that we're processing payroll in accordance with the legislative framework and we're going to get it right."
Efficiency with partner dashboard view
"As a payroll bureau, we have our own clients, and our clients have their own workers, so the partner dashboard gives us a consolidated viewpoint of our client base which is fantastic. 
From my perspective as the business leader, it allows me to analyse our client base a lot more efficiently. Whereas in the past this process required a lot of spreadsheets. 
It is also extremely valuable for our customer success team in adding value to clients post sales. They can use it to get a high level understanding of how our clients use the software and offer ways to improve efficiencies. 
The audit trail is fantastic as well because it allows us to get to the bottom of the root cause as part of our comprehensive analysis work. It also allows us to communicate transparently to our clients by removing any ambiguity of who has actions taken in the system." 
Trans-Tasman presence
"After we started in Australia, the next logical destination for us was New Zealand. That was for a lot of reasons, but primarily because there was a demand from our client base. 
The best part for us is because Employment Hero Payroll had capabilities in New Zealand, we were able to align our service delivery to our clients with what they were already experiencing in Australia. Without question, we wouldn't be partnering with Employment Hero Payroll in Australia if you weren't the best in the market, it's why we've partnered with you for a large portion of our time as a payroll bureau and that's also why we've been able to grow and have the success we've had. That experience transfers to New Zealand as well. We've been able to provide a great service delivery level to our clients that a lot of our competitors can't, because we have Employment Hero Payroll underpinning what we do. 
Apart from having capable HR tech in Expedo, proficient payroll managers and a great customer service model, the critical aspect in all of processes comes down to the payroll software that underpins our service delivery. So being able to provide a level of service to our Australian clients and then either support their expansion into New Zealand or generate new business through New Zealand entities because of that level of service – it's all because of Employment Hero Payroll underpinning our processes."
Supporting our partners' international growth
"With Employment Hero Payroll's ever changing, wide ranging capabilities, we've been able to push into other markets, and support our clients with their international expansion. 
As I sit here today, I'm proud to say that we're able to service clients all over the world and we use Employment Hero Payroll as the operational backbone in our Australian, New Zealand, Singapore and UK ops. From our point of view, it lines up perfectly, wherever Employment Hero Payroll goes, we'll look to go as well. That's how critical and instrumental Employment Hero Payroll's been in our service delivery into those global markets."