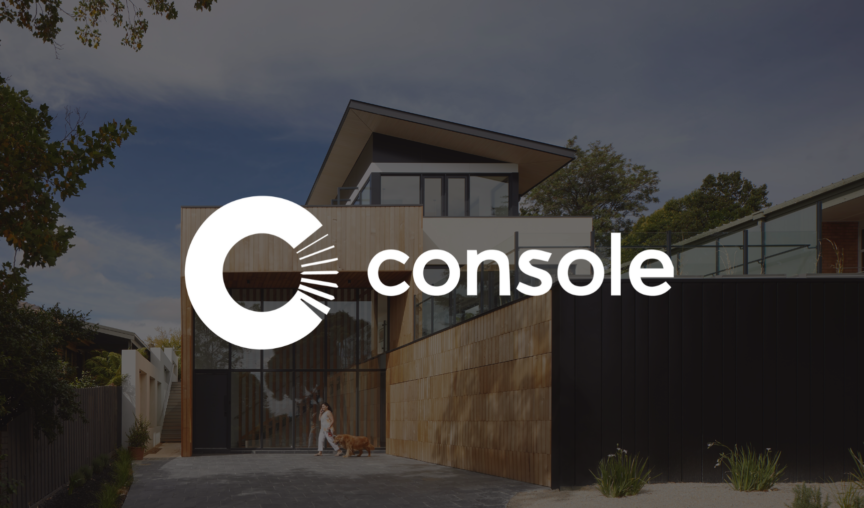 Console
Australia and New Zealand
150+ Employees
Using Employment Hero and Employment Hero Payroll Premium
Explore this case study if:
Want to focus on HR strategy, instead of hours of admin
Are worried about maintaining payroll compliance
Want your staff to be more engaged
Console is the leading property management software for Australian and New Zealand agencies, using technology to empower property managers in a way that's never been done before. Head of Human Resources, James Stone, has been with Console for close to two years and is a huge part of why the organisation is able to manage their people as effectively as they do.
When James started at Console, big changes were already underway. "When I came in, the decision to go with Employment Hero had already been made, but we hadn't launched yet. I reviewed the platform to make sure I was happy with it and thought it was fantastic. My main involvement was working with the Employment Hero team to project manage the implementation."
Though Employment Hero wasn't his decision, he's really pleased it was the HRIS that Console chose. "I was excited about the paperless onboarding, contracts and policies. I had come from a company with over a thousand people and we had big systems, but they were clunky and they didn't reduce the admin burden—they increased it. When I reviewed Employment Hero, I knew we'd reduce admin burden and actually create a user-friendly system that's easy for new employees to navigate."
Challenge
Compliance
Knowing that Employment Hero would help Console stay compliant, James was delighted to learn compliance was one thing he didn't have to worry about. "I've come from an organisation with regular financial and quality audits. For example, if you didn't have a contract that was signed by an employee on file, it was a cross against you. Employment Hero took all of that worry away from me."
Even two years ago when James was tasked with overseeing the implementation of Employment Hero at Console, being financially compliant was another reason why he was so excited about the platform. "It was a big thing for me."
Solution
A new era of people management at Console 
And James was right on the money. Onboarding used to take a day, but with Employment Hero, it's almost done before they set foot in the office. "New starters go through all policies and procedures, acknowledge them, fill in all the paperwork, sign everything, and review the organisation chart – all before they start."
Because James can assign line managers onboarding tasks, new starters are also given a seamless induction experience where nothing gets overlooked. 
"We've had really great feedback about the task process. When a new starter signs their contract, tasks get assigned to managers. So when they come in on their first day, they're already 75% onboarded; it's just the face to face induction left to do."
All their tech, like computers and swipe cards, is already set up, their manager has organised a welcome to the team, and there's a photo with their name on it at their desk. All that's done because the system reminds the relevant person to do it, and we don't need to remember."
So how much time has this saved James when it comes to onboarding new employees? "We've probably saved a day to be honest. Not only with inductions, but there has also been at least a position and half of admin that we haven't needed."
Employment Hero has also saved time for Console's payroll team. "From a payroll perspective, it's significantly reduced the time it takes. We used to conduct pay runs fortnightly, but we had to move to monthly because of the significant burden of payroll; we needed more time to do everything. With Employment Hero, it would be very easy to move back to fortnightly because both systems talk to each other." 
Onboarding: a new hire's first impression on how your company functions
Paperless onboarding doesn't just massively reduce the time and resources it used to take up for HR managers like James. It's also a brilliant introduction to your company for the new starter. Straight off the bat, new hires can see their employer is efficient, compliant, and cares about their employee experience. Instead of sitting in an office filling out paperwork, new hires spend their first day getting to know their team, understanding company culture, or getting stuck in to their new role. 
Helping employees engage with your business
Of course, people management doesn't end after employees are onboarded. Employment Hero also provides employers with the tools to engage their workforce. For James, the fact that Employment Hero is cloud-based and available on both desktop and mobile devices was really important.
"Staff are able to make changes to their personnel file themselves, rather than coming to HR for everything. And it's not just about having access to things like leave, but access to the files which are all uploaded. The employee is engaged in the system because they're able to actually do things. It saves my team's time too, as a result."
Console's employees aren't just more engaged because they can manage their own employee file. James also uses Employee Happiness Surveys to keep an eye on employee sentiment and identify any issues before they can negatively affect the business. "We use bi-monthly check-ins and I love it; it's one less thing to worry about. I'd love to do it as part of our own software offering too!"
Impact
Employment Hero has given James back an entire day in his working week. So how does he spend it? By optimising Console's HR strategy. "Because of Employment Hero, I can invest more of my time in the strategic development of the business from an HR perspective. I do that by pulling data from Employment Hero that will help us to make better decisions for our business. 
When you're so focused on the admin burden, it's hard to keep track of the bigger picture. As well as strategy, Employment Hero's allowed me to focus on employee retention, company culture and learning and development."
If you'd like to see how Employment Hero can help both you and your employees be more effective, compliant and engaged, reach out today. We can't wait to help make your world better at work.