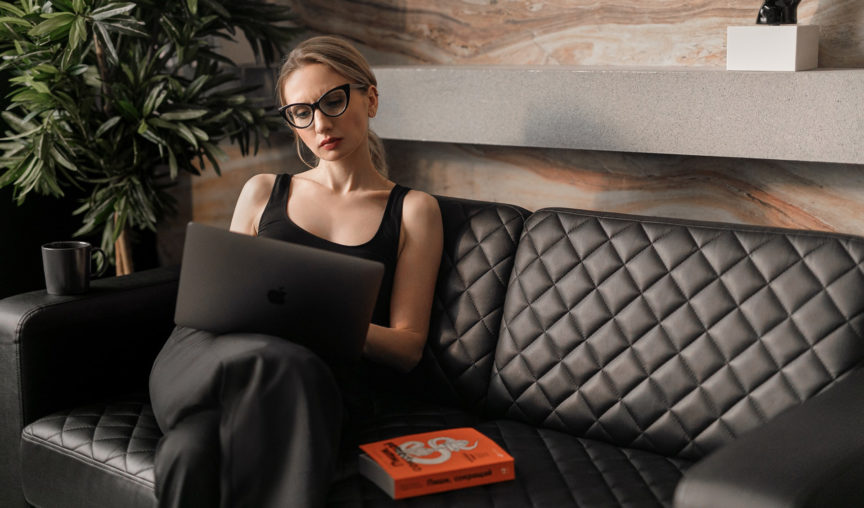 At Employment Hero, our mission is to make employment easier and more rewarding for everyone. Everyday we set out to achieve this mission, and using our core values as a guide, we're constantly iterating on the different ways we can help Australian businesses be better employers.
In the spirit of two of our values, innovation and service, we are excited to announce a new subscription level to our customers; Platinum.
So what is Employment Hero Platinum? When it comes to people management, there are so many features for our customers to utilise in order to become the best employers they can be.
I'm a huge believer in the impact that small and medium businesses can have on everyday Australians and I know Employment Hero is the best product to help them manage their HR, payroll, engagement and benefits. However, I also know that not every business needs all the bells and whistles.
That's why Employment Hero's service is unique; unlike our competitors, Employment Hero allows you to 'choose your own adventure' when it comes to managing your HR program.
You can pick which HR plan best suits your needs, whether you need payroll as well, and then add on any additional services you need. Our benefits platform is available to all subscriptions.
People management means different things to different businesses. To make employment easier and more rewarding for everyone, we need to ensure our product offering caters to everyone. By introducing a new subscription level of Employment Hero for Australian businesses to choose from, we're able to better serve all of our customers.
What is included in Platinum?
Platinum will include a number of new features that have recently been developed by Employment Hero, including Custom Fields, Custom Reporting, SuperHero Nominations, Employee Milestones, our latest iteration of Goals and a closed API.
Custom Fields will give employers the tools to build the most comprehensive profile of their employees to date, giving employers the ability to craft one-of-a-kind employee experiences by identifying individual traits and preferences of their workforce, as well as vital information.
With this employers are able to customise the employee onboarding experience.
Custom fields has a wide range of options including free text, drop-downs and multiple choice that allow for some creative options, such as asking an employee their t-shirt size, a favourite snack or dietary requirements.
Custom Reports expands the existing functionality of the Reporting module. With Platinum subscriptions, admins can now run reports on safety incidents, performance review statuses, employee management notes and leave balances.
SuperHero Nominations are a new way for employers to reward and recognise their employees when they go above and beyond the expectations of their role. Each SuperHero Nomination is attributed to a nominated company value so that each nomination is an opportunity to not only publicly recognise your employees for their performance, but also showcase and reinforce your values company-wide. Unlike with HeroThanks, SuperHero Nominations let employers tangibly reward their employees.
Employee Milestones are notifications that alert primary managers when one of their direct reports has reached a particular milestone, be it a work anniversary or birthday. Administrators can then schedule a congratulatory message to appear in the company feed, ensuring that employee milestones are never overlooked, and employees always feel appreciated.
Using our latest Goals module, employers with a Platinum subscription can now measure the output and productivity of their teams using a scalable and transparent methodology used by some of the world's most successful companies, including Google, LinkedIn, Amazon, Facebook and more. Using an OKR framework (Objectives and Key Results), Goals help businesses communicate and achieve their goals by aligning each and every employee with what the company wants to achieve in the future.
Finally, our closed API is ready to be released. Businesses who wish to integrate existing technology platforms will be able to do so on the Platinum subscription. Once connected, you'll have access to valuable HR data which can then be leveraged within your app or integration to power workflows and insights.
How does this change my current subscription?
It doesn't. Customers currently on a Standard or Premium subscription will see no change to the features available in the platform.
Some Platinum features were previously available to customers who participated in the open beta (e.g. Custom Fields) and some features are available in both Premium and Platinum, but with varying levels of advanced functionality.
If you are concerned about one feature in particular, please email info@employmenthero.com.
What does it cost?
Platinum is available for $14 per employee per month.
Where can I find out more?
If you'd like to know more about any of our Platinum features, please email info@employmenthero.com, and we will address them straight away. Our new Platinum tier is just another way that we're making employment easier and more rewarding for Australian businesses.
By giving our customers the tools they need to succeed, we are confident that Employment Hero will continue to make the world better at work for all Australians – including you.