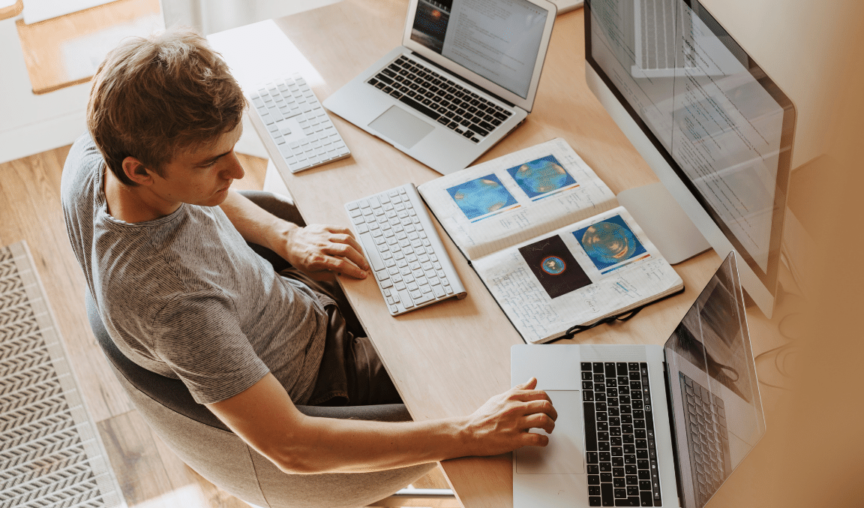 A new month, a new product update and a whole new suite of feature upgrades for you to enjoy.
In our July product wrap up, you'll learn about changes to our Careers page, an easier way to manage your talent pool from our Recruitment module, updates to the way you communicate with candidates and more.
Christmas in July may have passed, but we're back and ready to share the Employment Hero presents that were delivered last month. Let's get to it.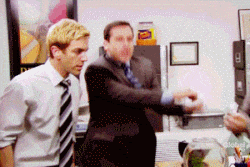 Looking at all the awesome features we released this month got us feeling like…
Managing your talent pool via the recruitment module
Right candidate, wrong time? We know the feeling.
Sometimes you'll be faced with many suitable candidates, and choosing just one can be a hard decision. They're the perfect culture add for your business and have great work experience, but another candidate slightly wins the race – yet deep down you know they'd be perfect for a future position if one were to arise.
Now, unsuccessful but suitable candidates you discover in your hiring process can stay on file for future consideration. You can copy and keep candidate information from previous applications, increasing efficiency when it comes to recruiting for future roles. The best part? You'll have a pool of great talent at your fingertips, so you can fill those open roles with quality talent faster than ever before.
When you're in the Talent Pool for the first time, we encourage you to revisit candidates you've previously disqualified from other roles and add them to Talent Pools for future positions.
Learn more about using the Employment Hero Talent Pool feature here.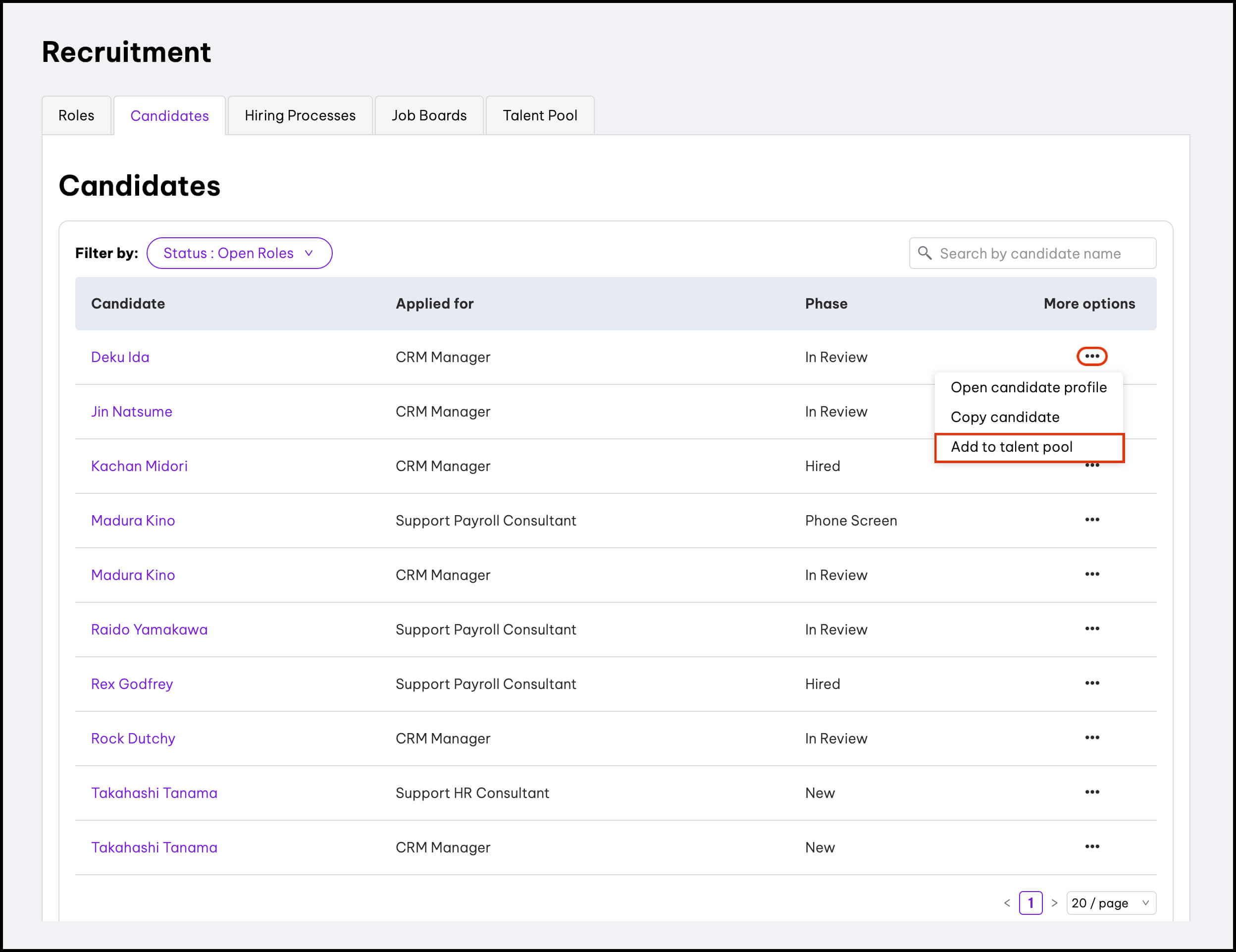 An easier way to communicate with candidates
Managing multiple roles with hundreds of candidates is no easy feat. It can be an overwhelming process and if you drop the ball, standout talent could slip through your fingers.
We all know that it's harder than ever to find top talent right now. That's why we're as committed as ever to make it easier for you to communicate with candidates.
Now, you can connect the Recruitment module to your Microsoft Outlook account, giving you the ability to send candidate emails directly from the HR platform. Better yet, we've introduced the ability for hiring managers to bulk move, communicate and disqualify candidates within the recruitment module, saving you precious time.
When you turn on this feature, you'll also be able to access email templates and bulk functionality.
Note: this feature is in open beta and you need to turn on to access it.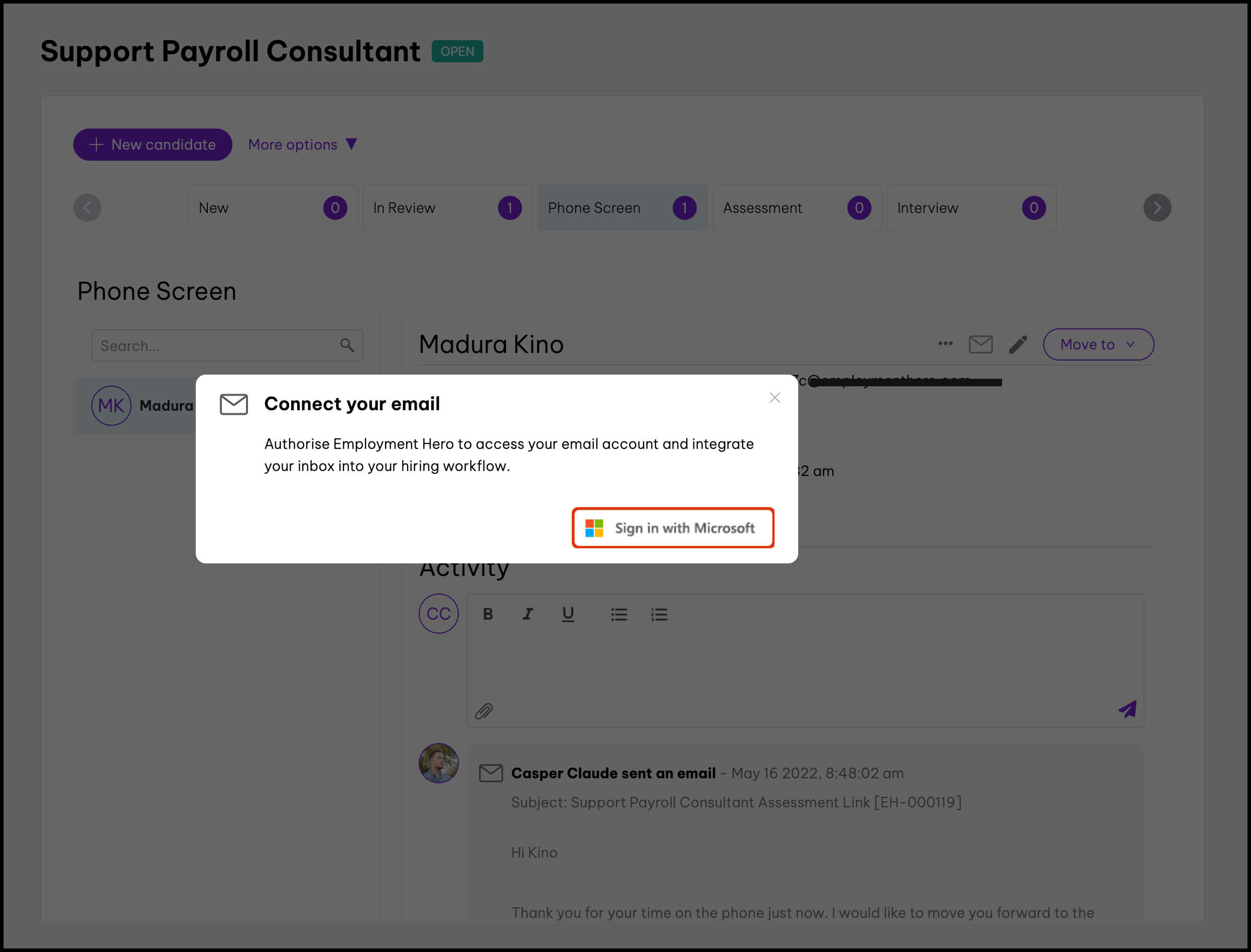 An easier way to share job listings on Career pages
Is your job advertisement live and ready to share with the world? We've just made it a whole lot easier to share it with others, increasing your chances of finding the perfect fit.
We've added a 'share' button to all job listings on the Career pages, allowing you to increase the number of applications by sharing to social networks.

We've streamlined the way employees are onboarded in Global Teams
We're working hard to continually develop and improve our Global Teams product. In July, we made a number of improvements to the way employees are onboarded, and employee files are synced and accessed.
This means that Global Teams employees no longer need to set up their profile twice during the onboarding process. You will also receive real-time updates when a Global Team employee is onboarded into the Employment Hero HR platform.
Lastly, we've improved visibility and access of employee files for our Global Teams client users (Host/Admin/Owner/Manager). With careful access and security considerations, now Global Teams clients can configure certain areas of access. For example, a Host Admin can view and edit personal details, employee pay details, emergency contacts and management notes.
Learn more about hiring internationally with Global Teams here.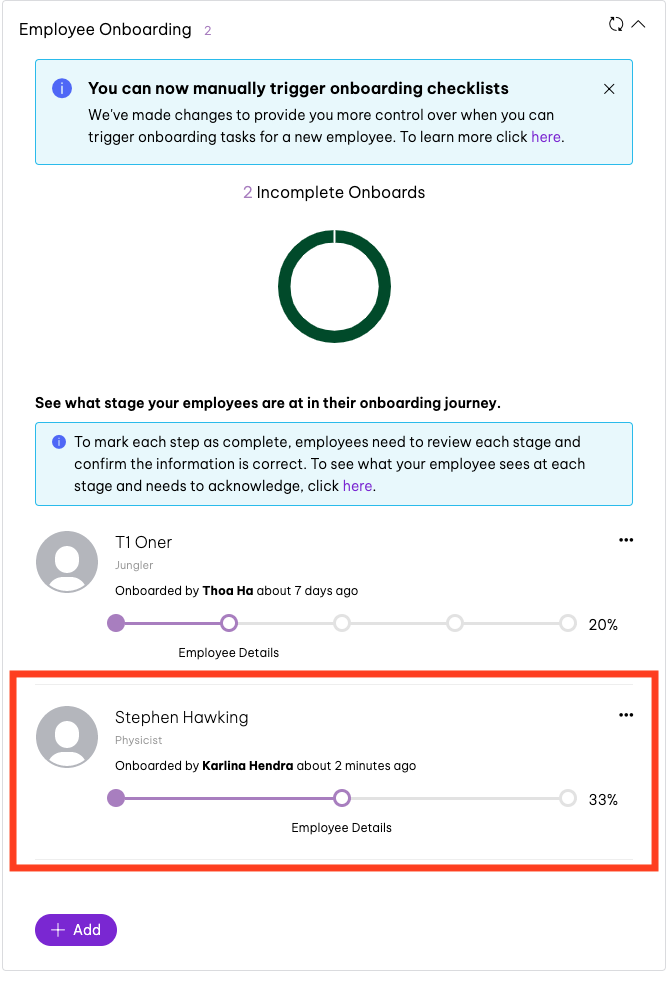 An improvement to our Seek Job Board Integration
When using the ATS and posting to SEEK, you'll now be able to see responsive pricing. This can help you manage your budget when posting job adverts.
Follow along every month for the latest and greatest product updates
We want our customers to get the most out of our platform. Whether it's HR, payroll or benefits, you can expect to find new updates here – all designed to make your world at work easier. If you'd like to stay up to date with all of our content, you can visit our resource hub or follow us on LinkedIn.