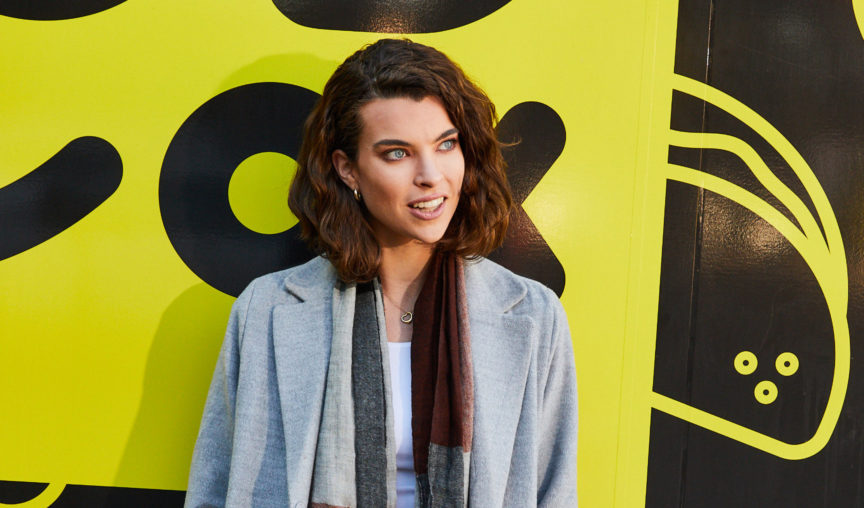 Before 2020 a lot of businesses had the luxury of thinking a business emergency was something that would never happen to them. The pandemic, bushfires, floods – there are many emergencies that can throw your business off course, and this year has brought that reality home.
Thousands of businesses have found out first-hand what it means to be facing an emergency.
What about your business — are you ready for the unexpected? Do you know how long your business would be able to survive if an emergency happened? Preparing your business for an emergency is just as important as preparing your annual budget.
It can mean the difference between closing your doors for a few days or forever. So, let's dive into how to prepare for a business emergency and what to do if the worst happens so you can keep your doors open.
Know your business risks
Depending on your location or industry, you may face a higher chance of an emergency occurring. Such emergencies could be natural, such as floods, drought or fire. Human, such as crime or terrorism. Or infrastructural, such as an explosion or building collapse.
For example, if your business is in bushland, you could be at greater risk of bushfires. A coastal-based company may be at higher risk of tide damage or erosion, and if you have a warehouse that stores chemicals or flammable goods, your fire risk may be higher.
Whereas some emergencies seem to come out of nowhere and can affect everyone (looking at you, Coronavirus)… Figure out what poses a risk to your business. Talk to local emergency services about any specific hazards in your area and find out what emergencies local businesses have faced before.
You can include these findings in your business emergency plan which we'll work through next.
Make your business emergency plan
We all know the adage about proper planning. If your business is ready for an emergency with a well-thought-out plan documented and understood by your staff, you'll be in a good position to face an emergency.
Business emergency plans should set out the requirements and instructions for every employee before, during and after an emergency.
The emergency plan essentials
Your plan should include emergency procedures, starting with a basic evacuation plan to get your employees out of harm's way and ensure someone is responsible for notifying emergency services as soon as possible. Your business will probably have an evacuation procedure already as part of your workplace health and safety plan.
So, consider checking that to see if it covers emergency scenarios such as fire or flood. You should include plans for medical treatment and nominate a first aid officer. Also, include tests such as fire drills and frequency of testing.
That way, everyone will know what to expect and listen out for and who to look to for help. Make sure your plan includes information and training details for any staff that would be affected or have any responsibility within the plan.
Including your team in your planning is a great way to make them feel part of the process and share accountability for doing the right thing. It's also a good idea to have more than one person ready to take charge, just in case the first person is unavailable at the time.
When you're preparing for an emergency (and in the middle of one), good crisis communication is vital. Your plan should include the person responsible for communication during the emergency.
Ask your emergency team to let staff know important information like where they can find the evacuation procedure and emergency supplies, the evacuation routes and how they can access training. Safe Work Australia has a handy emergency plan factsheet and an emergency plan template to help you get started.
Make a list of emergency contacts
Once you have your plan ready, think about who you'll need to reach if a business emergency happens. These are the key people that will both help you respond to and manage the emergency and to prepare your business for what's ahead.
Prepare a list of emergency contacts ahead of time so you're not flustered if anything goes wrong. Your list could include local emergency services, your bank and insurance company and a list of employees and suppliers. Make sure you keep it somewhere safe and easy to access by the relevant people.
Get your data security in order
As part of your business emergency preparations, making sure your business documents and data are safe in an emergency will be a huge weight off your mind if the worst happens. A data breach is the last thing you need when you're dealing with a crisis.
If you have paper documents, make sure they're in a fireproof safe. However, if like many businesses today, your records are kept digitally, you'll still need to consider how that data is stored. A cloud-based system will mean your data will be safe and accessible even if you can't work from your usual office.
You'll be able to access what you need from wherever you are and hopefully, continue to conduct business in some way. Also, make sure you have up-to-date anti-virus software, secure password protection and other network security in place.
If you're in disaster recovery mode, you won't want the added worry of your customer data being compromised or your system being hacked.
Get peace of mind with business insurance
One of the essentials for getting through a business emergency is to have insurance in place. The cost of getting your business back up and running can be steep. This could include repairs and rebuilding, replenishing stock or rehiring staff.
You can insure your business against specific disasters and business disruption, so it's easier to get back on your feet. Make sure you're insured against the risks that you identified in the 'Know your risks' section above and check if you need additional cover.
You don't want to assume you have cover when you don't. While most companies will opt for insurance, if that's not right for you for some reason, make sure you have financial reserves to cover costs instead.
Adapt your plans as you go
Remember that businesses change, so your plan will need to change too. For example, COVID-19 has meant a shift to work from home for many. So, you'll need to think about how communication will work with your people working remotely and make sure everyone's contact details are up to date.
Your updated plan might include COVID-19 information hotlines and websites, or changes to evacuation procedures and assembly points if you've moved premises or have fewer people onsite.
Be specific in the plan – if someone in your office gets sick, include a notification procedure to keep the other tenants in your building safe.
Plan for business continuity
Business continuity simply means that if a business emergency occurs, you can keep operating. If you can keep providing services or products to your customers after an emergency, your business will suffer less of a financial impact.
The SES has an emergency continuity plan to help you get started, but here are a few things to consider.
Planning for an alternative location or allowing staff to work from home will mean everyone can keep doing their job. To make this work, you might have to arrange new ways to communicate and operate if not already available, like cloud-based operations software and video conferencing.
A disaster might impact your suppliers or their route to you, so you can't get the stock you need or produce goods you need to run your business.
So, include other options in your continuity plan, like a supplier in a different location so you can keep your supply chain moving. If disaster strikes, stay in touch with customers proactively from the start. Make sure to tell them if there'll be any impact on service so they know what to expect.
Remind them how much you value them and with any luck, they'll stick with you through tough times. It's essential to keep your staff engaged, supported and informed the whole time.
They might be affected personally by the emergency, so see where you can offer assistance or even get employees involved in the recovery process if appropriate. You'll recover stronger and faster as a team.
Prepare for the worst and stay in business
Don't get caught thinking a business emergency won't happen to you. Prepare for it now, and you'll have the best chance of minimising disruption down the track. The impact of an emergency might be long-lasting, and it can take a while to get things going again.
Make sure you put plenty of thought into how the recovery stage of the process will happen. You want to keep staff on, make customers happy and keep your cash flow going.
While we all hope 2021 is kinder, with a business emergency plan in place, insurance cover locked in and your data backed up and safe; you'll be in a better position to weather anything the future has to throw at you.
Want more? Take a look at our Essential HR Compliance Bundle. 👇
The essential guide to HR compliance