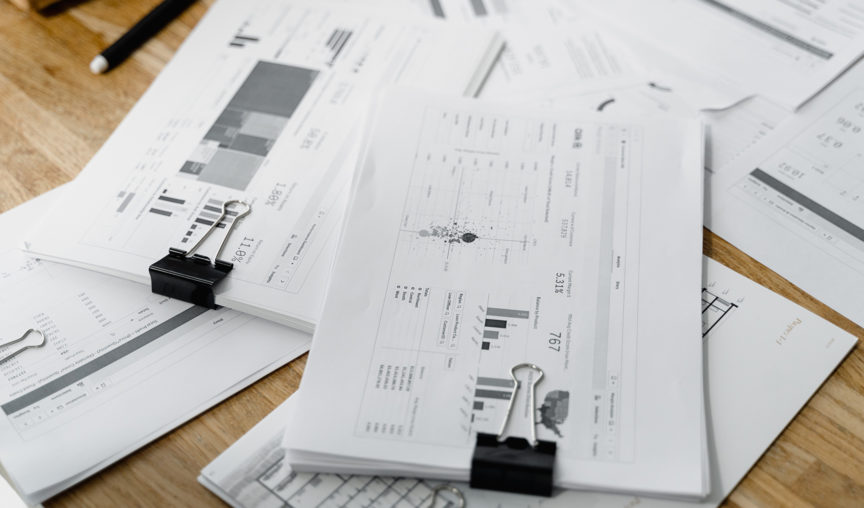 Financial literacy. It's a topic employers need to be talking about, and a topic that all employers should assist their employees with. When it comes to financial literacy, many employers often see it as 'not their problem'. But, at the end of the day, we all know how important wellbeing in the workplace is – and this includes financial wellbeing. The impact of having employees who are happy with their overall wellbeing is huge – they're more likely to experience increased levels of productivity, be more engaged at work and have lower rates of absenteeism. Not only this, it can greatly impact the way your team performs. According to AMP's Financial Wellness Report, 1 in 3 employees reported feeling less productive at work when they are experiencing periods of financial stress. And what's more concerning is that 49% of Australians live paycheck to paycheck, and our own research showed that 21% of Australians don't have access to $500 in case of emergency. With all of these worries front of mind, there's never been a more important time for employers to step up and help their employees better manage their personal finances. If you want to improve your employees' financial literacy and wellbeing, we've rounded up our favourite resources for you to share with your team.
Moneysmart
Moneysmart is one of the most well-known financial resources in Australia. Their goal is to help Australians take control of their finances by providing free tools, tips, resources and guidance. They understand that dealing with finances can be stressful for many, especially if you have limited knowledge about managing your money. They want to help Australians make informed decisions about their money, aiming to improve financial wellbeing for all, no matter their situation. Whether it's financial counselling, managing your money on a low income or paying bills, they exist to help. Moneysmart helps you:
Manage your money better
Use financial tools and resources
Plan for the future
Reduce your debt
Grow your wealth
Find teaching resources
Employment Hero My Benefits
At Employment Hero, we want to give employees the power to make informed financial decisions so they can be as financially secure as possible. That's why we've created Employment Hero My Benefits – to help you and your employees. 🎉 With Employment Hero My Benefits, you'll have access to:
Discounts – Employment Hero's marketplace with discounts on thousands of everyday items from health insurance to gift cards, right through to tech and movie vouchers.
Wellness – A content hub full of education, advice and tools to help employees improve their financial, physical and mental wellbeing.
Savings – a personalised spending tracker that can help you create financial goals, save money and save on everyday items through Discounts.
InstaPay – a tool in the Employment Hero app allowing employees to access a portion of their earned wages in real time before their official payday. This can help reduce the need to take out payday loans with astronomical interest rates.
💡 Did you know that Employment Hero allows your employees to split their pay across multiple bank accounts? This can make saving as easy as possible. Interested? Get in touch with one of our small business specialists to learn more.
👉 Read more about Employment Hero My Benefits here 👈
Watch the My Benefits demo here. 👇
She's on the Money
Run by financial expert Victoria Devine, She's on the Money is Australia's number one financial podcast. Aimed towards millennial women seeking to create financial freedom and independence, the podcast covers everything from paying off debt, budgeting, buying property and investing, without sacrificing their lifestyle. The goal of the podcast is to make it as relatable as possible, whilst educating women on how to achieve their financial goals.
👉 Listen to the She's on the Money podcast here 👈
👉 Join the She's on the Money Facebook group here 👈
My Millennial Money
Similar to She's on the Money, My Millennial Money is a financial podcast aimed towards helping millennials achieve financial independence. Hosted by Glen James & John Pidgeon, they discuss money matters in a light-hearted and easy to understand format. Each episode includes a special guest to talk through practical tips, and our thoughts? We're huge fans of My Millennial Money at Employment Hero!
👉 Listen to the My Millennial Money podcast here 👈
👉 Join the My Millennial Money Facebook group here 👈
Equity Mates
Equity Mates is a financial community for everyone who wants to improve their financial literacy and get started with investing. They have different podcasts for different financial goals based primarily around investing, no matter where in life you are financially. Their goal is to give everyone the opportunity to invest by providing them with the tools and information they need to get started. The Equity Mates team have three podcasts:
👉 Find out more information on the Equity Mates website here 👈
The Barefoot Investor
The Barefoot Investor: The Only Money Guide You'll Ever Need, is a #1 best-selling financial book written by Scott Pape. It covers the basics of saving, investing, managing your superannuation, as well as many different financial strategies. Scott easily breaks down managing your finances by creating weekly 'Barefoot Date Nights', where you can check off financial goals that can help you improve your financial literacy. Following the success of his first book, he's since created The Barefoot Investor for Families: How to Teach Your Kids the Value of a Buck, to help families manage their money better.
👉 You can purchase the Barefoot Investor books here 👈
Finder.com.au
Finder.com.au is an online resource aimed to help you compare and find the best rates and take control of your finances. Whether it's credit cards, home loans, savings or investments, they have resources to help you make good financial decisions. They research and review thousands of products to help you get the best deal possible. They also cover everything from shopping deals and travel deals, right through to business and insurance deals. Finder.com.au is a great resource for your employees to find and compare the best deals out there today.