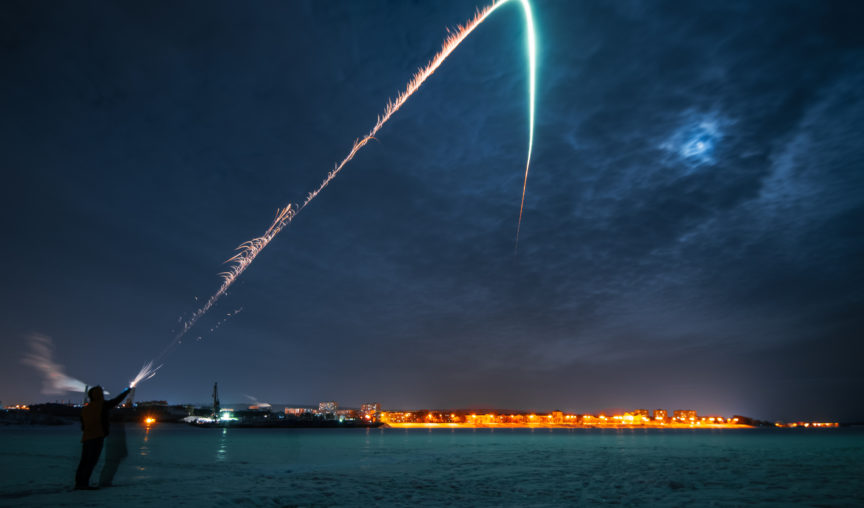 Today marks a very exciting chapter in Employment Hero's history. I'm pleased to announce that we've raised $140 million in a Series E funding round, led by global venture capital firm, Insight Partners. This brings our valuation to $800 million, putting us on track to be one of Australia's next tech unicorns.
This news might feel familiar – in March this year, I announced our Series D raise. We always thought Insight Partners would be a great partner and as it turned out, the stars were aligned. We reached a deal that allowed us to keep scaling without having to switch back into capital raising mode.
We are fortunate to be one of a few companies not only raising amid a global crisis, but doing so twice. To say this has been a humbling experience would be an understatement.
Employment complexity is a universal problem that presents a huge opportunity. Employment by Small and medium businesses (SMBs) is what makes the world turn around. SMBs are the main source of job creation globally, accounting for over 95% of businesses and 70% of all employment. The wages paid by SMBs comprise 48.5% of global GDP. We dream of a day when our technology helps every SMB feel a little bit prouder of what they do and more confident to create quality employment opportunities for everyone.
No one starts a business to be an employer and most find it difficult to manage employment successfully. We understand this and have developed a platform with the tools to help. Our goal is to make these tools as great as they can be and deliver them to every employer and employee on the planet. The positive response to our work so far has been incredible, Employment Hero saw revenue increase by 113% YoY and grew headcount by 65% over the past 12 months.
Funds raised from the Series E round will help us build out our team of experts, improve our best-in-class employment solutions, and accelerate the development of our innovative fintech capabilities – such as InstaPay, which allows employees to access a portion of their earned wages before their official payday. InstaPay was designed to be the antithesis to risky payday loans and credit. We're reexamining how employees get paid and plan to launch InstaPay 2.0 within the year.
Currently, managing a distributed workforce continues to be a challenge for businesses, yet also provides the biggest opportunity for growth. Our comprehensive suite of features makes remote working as seamless and sustainable as possible. Employers are also battling an intense talent war. We've developed our Global Teams service to help and can see it developing into something really great. In fact, we think the remote work revolution will be the greatest thing to happen since the industrial revolution, especially as global broadband satellite internet connects an additional 3.2 billion people to the online world.
Integrating with the Employment Hero software platform, Global Teams gives SMBs anywhere the ability to hire global talent. At the same time, the in-built recruitment tool allows businesses to connect with job boards worldwide. While it's still early days for Global Teams, we're seeing dozens of companies in Australia, the UK and New Zealand using it to employ people in over 22 countries.
Supporting SMBs through this transitional period has fuelled our passion for growth. We've seen the positive impact that Employment Hero's solutions have had on businesses in vastly different markets, and we're committed to reaching more employers soon through expansion in Southeast Asia and Western Europe.
Employment Hero doesn't want to be the best HR platform, we want to redefine employment altogether. What does a better world at work look like? How can we continue to make employment easier and more rewarding for everyone? These are the questions we try to solve every day.
I am grateful for the incredible people that have helped Employment Hero get to where it is today. Thank you to our amazing team of Heroes and the incredible work you do. Thank you to my incredible co-founder, Dave Tong. Thank you to our existing investors, OneVentures, AirTree, SEEK and Salesforce Ventures, as well as our past and current customers, employees and partners.
If the Employment Hero mission resonates with you, we need more great people to join our ranks. We have more than 55 open roles at the moment for people who want to embrace the benefits of remote working. You can find available positions here.
Best,
Ben
Check out our recent coverage below