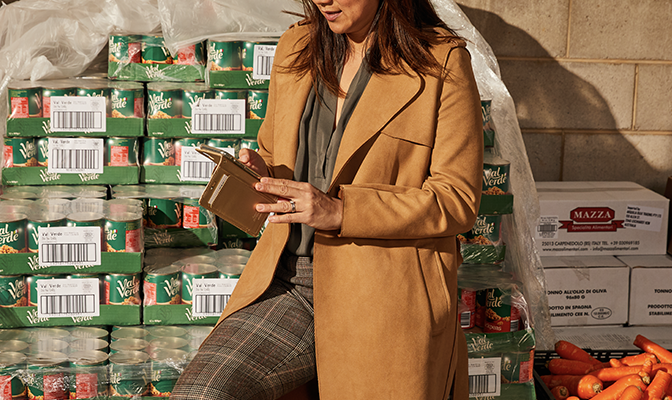 Chances are, you've heard of the word, 'ghosting'. If you haven't, it's a term that describes when someone disappears from all communication and intentionally ignores your calls, messages and emails. It could be someone who doesn't show up to an interview or even a candidate who's accepted the role but does a no-show on their first day.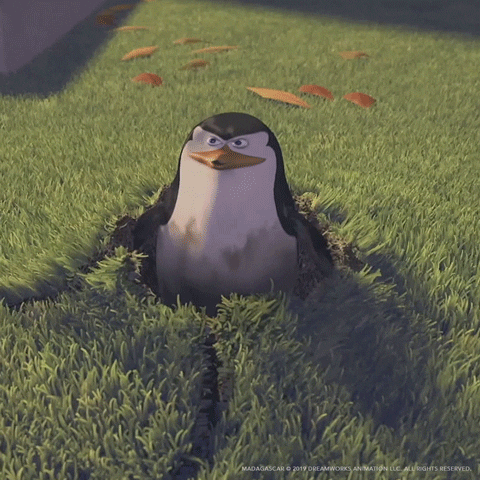 Your candidate who recently ghosted you. 
It's not a nice feeling, but it's the hard reality that acquisition and hiring managers are facing right now. With the Great Resignation causing huge disruption in the talent market, this is becoming all too common. What's more, a recent study confirmed that ghosting during the hiring process has hit crisis levels.
We all know that hiring right now is tough, and the last thing you want is to have your candidates ghost you. "It's not you, it's me", they say – but truth be told, it could be you. It could be your long and clunky recruitment process, your low-ball offer, poor communication, or lack of company benefits.
To lend a helping hand during one of the most unique hiring events of our time, we've rounded up some of the reasons your candidates are leaving you high and dry.
Your candidate doesn't know where they stand due to poor communication
Communication is everything when it comes to recruitment. If you're upfront and honest with the process at the start and throughout, they're more likely to stay interested.
Alternatively, if you leave them hanging on with no follow-up communications, and no indication of where they stand, they're most likely going to be disinterested. A recent study suggested that if a candidate doesn't hear back from a company within 1-2 weeks, they've already disengaged and moved on. *Cue ghosting* 
Not only does it leave a bad taste, but it also shows that your team might be highly disorganised or understaffed – another red flag for jobseekers.
They believe they can receive better benefits at another organisation
Everyone loves employee benefits. From yoga classes to free lunch, gym memberships and employee share options (ESOP), there are many benefits that candidates now expect from a role. However, if a candidate is interviewing at a company where there are minimal employee benefits on offer, chances are they're going to hold out for something more enticing.
With many more companies investing additional time and money into establishing their employer branding and employee value proposition (EVP), candidates can actively seek out the benefits they're looking for. With this said, having a strong employer branding and EVP has never been more important. In today's job environment, candidates are looking for benefits that will improve their experience with their chosen organisation, and this can be the difference between that final yay or nay.
Getting started with employer branding? Learn more about developing your employee value proposition (EVP) and employer brand.
Your recruitment process is too long
Did you know it's estimated that the best talent is off the market in just 10 days? It's not a lot of time to get your ducks in a row and requires everyone involved in the hiring process to be proactive. Conflictingly, according to Glassdoor, the average interview process takes 23.7 days, which means you need to speed up your process by almost 2.5x. The talent market is heating up faster than ever, so to attract and hire the best talent, you need to act quickly.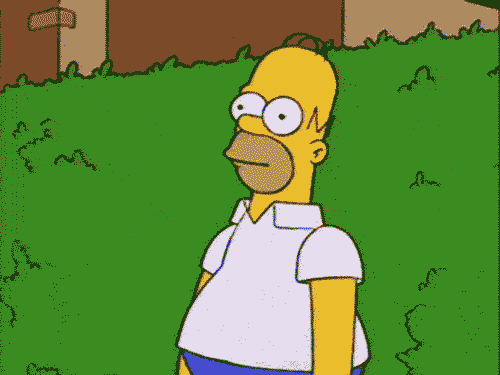 Your candidate after they haven't heard from you in over a week.
Picture this. 
You've found a great candidate for an open role and you're ready to hire them from the first interview. However, your current processes require that you make them go through an additional four rounds. The first round is a chat with the acquisition manager, the second they meet face-to-face or virtually with the hiring manager, the third is a written task, the fourth is a presentation and the fifth is a chance to meet the team.
With busy schedules and leaving time for internal discussions, the entire process could take up to six weeks. With so much time requested of the candidate, it can really add up – and worse yet, leave a sour taste, especially if they're unsuccessful.
Remember, the recruitment process is a two-way street, and if they can secure a role with another company that doesn't make them jump through many hoops, chances are they'll grab that opportunity with both hands. This can be disastrous for your hiring plans as you might find that you're consistently losing top talent due to the length of your process.
Our advice? Cut down the rounds of interviews or have longer interviews where you bring in different people from your business. This can reduce the time spent commuting to meet and bring down the overall time spent on the process.
There's never been a more difficult time to attract and hire top talent. With the current state of the employment market, you want to ensure that your recruitment process isn't turning your candidate off.
Get your hiring house in order with an applicant tracking system (ATS)
Being a hiring manager right now is tough. Chances are, you're juggling a myriad of tasks, on top of your usual workload – scheduling interviews, reviewing CVs, meeting candidates and the list goes on.
Take the pressure off the administrative tasks involved and invest in an ATS. It can help streamline your hiring process and allow your entire team to collaborate within one digital platform. You can move candidates from different stages of the interview process and when you've found your perfect match, you can digitally onboard them straight into Employment Hero. Want to learn more? Get in touch with one of our small business specialists to learn how you can better manage your recruitment process.
They've received a better salary package
They say that money talks, and this couldn't be more true when it comes to offer time.
While lots of other factors come into the mix of accepting a salary package, it's one of the main driving factors. Candidates are no longer accepting low-ball offers, and it could turn them off altogether, leading to the dreaded ghost.
During the early stages of the hiring process, you want to ensure the salary range is discussed including additional benefits. The last thing you want is getting to the end of the recruitment process where you've made an offer, to find that they're asking double!
They're holding out for an offer at a more reputable company
It's a jobseekers' market at the moment. The need for top talent in companies has never been more obvious, and job seekers are prepared to hold out for that perfect role. No longer do they feel bound to work a job they dislike, for a company they don't care about. They're looking for a role at a company that can provide fulfilment and the opportunity to work meaningfully.
In our Employee Movement and Retention Report, we found that an unprecedented 48% of workers are planning on looking for a new role, within or outside their organisation in the next year. What was even more concerning is that 40% – the vast majority – of these are planning on looking in the next six months, and 15% are looking right now. While there's no rush for jobseekers to secure a role, they've definitely got one foot out the door and are ready to make the jump when they find the perfect opportunity.
Candidate ghosting is a scary thought, but use it to your advantage
The reality is that candidate ghosting can creep up on you – even in reputable companies that have great benefits. If this happens to you and your business, it's best to learn from it. You want to actively make your hiring process better for every candidate and that comes down to knowing that there's always room for improvement. If you're looking to create a standout candidate experience, watch our webinar on-demand here. 
Intro to HR Management
In this guide, we go back to basics and talk through everything HR beginners need to know.