What do I need to know?
With custom fields, employers can collate every piece of information they could possibly need to employ someone at their business through our human resources platform. Building a 360° employee profile that can not only streamline the onboarding experience, but give employers the tools to provide a uniquely personalised employee experience that helps create an inclusive workplace culture.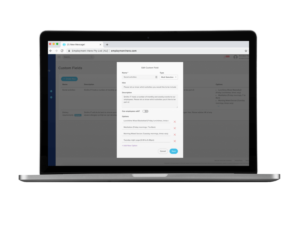 How do they work?
Custom fields can be formatted as free text, drop-down list or multiple-choice, providing an endless array of both functional and employee experience-based use cases to choose from.
Functional applications can include food allergies (free text), uniform sizes (drop-down list) or expressions of interest for various social activities (multiple choice).
Custom fields like favourite coffee (free text), star sign (drop-down list) or diversity identifiers (multiple choice) aren't essential to your business, but provide information employers can use to make their employees feel welcome and included.
What do I need to do?
Administrators and account owners with Platinum subscriptions can:
Click on the Customisation tab on the menu, then click on Custom Fields
Click Create New
Select which type of custom field you'd like to create (free text, drop-down list or multiple choice)
Provide a name of the field, a hint for employees if necessary and a description of the field
If you switch the 'Employee can edit?' toggle on, employees will be able to edit their responses whenever they like. If you leave the toggle off, they will need to speak to an administrator if they want to update their response
Click Save
After you have created your custom field, you will be able to edit or delete it under the Custom Fields tab. If you'd prefer not to enable custom fields, you don't need to do anything.
What else?
Custom Fields will allow employers the tools to build the most comprehensive profile of their employees to date, giving employers the ability to craft one-of-a-kind employee experiences by identifying individual traits and preferences of their workforce, as well as vital information.
If you have any questions, please email info@employmenthero.com.