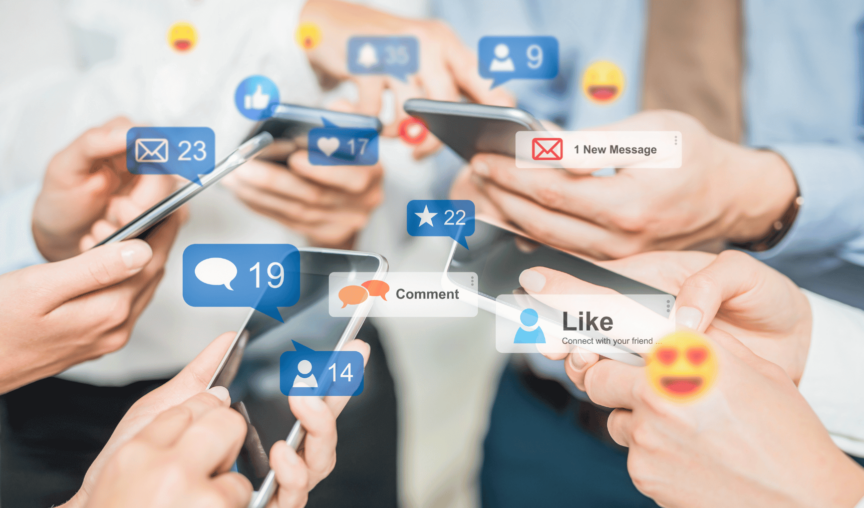 Offering payroll as a service? As the market grows, it becomes increasingly harder to stand out or be heard from the crowd.
But marketing isn't just about reaching out to new clients. You also want to remind your existing ones how much you appreciate them, keep them up to date of payroll related news and any new features or smart upgrades of your service.
Here are some basic marketing steps you can take to enhance your business visibility, and create brand awareness.
Marketing to current clients
Don't fall into the trap of creating a marketing strategy just for attracting new clients. Marketing to current clients prevents them from feeling forgotten after signing with you.
With a lot of competition out there, simple things such as keeping track of when they joined you, and sending a thank you email can really make a difference and add that personal touch to make your business stand out.
Keep that rapport with your existing clients by following up with them from time to time to check in and see how they're finding your service and if they have any constructive feedback to offer. You may want to capture any positive feedback on Trustpilot which will help build brand awareness and authority in your space.
Remember to strike a balance between how often they hear from you, and when they actually need to hear from you. If you send too many emails, chances are you will end up having a long list of people unsubscribing, or land directly in their junk folders.
1. Attend industry events
Offline events such as industry shows are a great way to build relationships with the community in the industry, and meet potential clients.
It's a chance for you and your team to share knowledge in keynote sessions and run demos at the booth for the chance for the crowd to ask questions.
Engage with passerbys by having some branded swag such as pens and notepads, or organising a fun competition where they can provide either contact details for a chance to win a prize.
Make sure that you send people to the event that know your product well and can walk people through demos, and answer any product related questions on the spot.
2. Make use of search marketing and SEO
Semrush dubs search engine marketing (SEM) as a digital marketing strategy which helps increase online visibility of your website on the search engine results page (SERP).
If you're looking to rank, be aware of your ideal client's search intent – or in other words, what problem they're trying to solve. Then list how your payroll service will address that pain point: Does it save them time? Does it save them money? Will your payroll service lead to client's having less headaches?
SEO refers to the organic results – in other words, free traffic, that you get as a result of providing relevant, useful content that ranks well on Google. Make use of this by creating a blog section on your website where you can keep your audience engaged with the latest industry news, or any new product features you've rolled out.
When planning out content, make sure that it educates your audience. Avoid putting out content for content's sake. If you're not sure where to start, check out AnswerThePublic. It's a great search listening tool that lists questions that people are asking about particular topics.
3. Implement email marketing
The key to email marketing is striking a balance between type and frequency of emails you send out.
Email marketing is a blanket term for any email communication between you and your clients. There are several email journeys to consider:
Thank you email: triggered when a client signs on
Product related: brief set up guide to let them know what's next, FAQs, new features, favourite features
Newsletter related: a great way to send people to any new blog posts
Feedback request
Be aware of the sequence in which you send these emails, as well as the timeframe and trigger. For instance, you might not want to ask for feedback immediately after a client signs up. This might be more suitable for further down the line. You might want the thank you email to be triggered as soon as a client signs on.
Don't forget to keep the email body brief and review the length of your email journeys from a helicopter perspective. Make sure that they are not too frequent to the point that people want to unsubscribe.
Stuck for ideas? Really Good Emails is useful if you want to look up email design and content inspiration.
Once you're all set up, make use of email marketing and automation tools such as Autopilot and Mailchimp that allow users to set up triggers and considerations which push emails out.
4. Build a social media strategy
Your social media strategy should address where you are most likely to find your clients. For instance, chances are because payroll is a B2B service, they might be on LinkedIn.
The goal here is not necessarily to be on every single social media channel out there, but to grow a steady presence on the channel you decide to choose.
Once you've settled on a channel, make use of scheduling tools designed specifically for social media such as Sprout so that you do not have to manually push them out, and Canva to design visuals.
5. Get support from a trusted partner
Marketing from businesses to businesses needn't be tricky. Lean on these 5 tips above to shout loud and proud about your excellent payroll services.
Need extra support? If you've been looking for a trustworthy payroll and workforce management software that simplifies processes, learn more about Employment Hero Payroll and what we can offer your clients worldwide from Australia, the United Kingdom, New Zealand, Singapore and Malaysia.