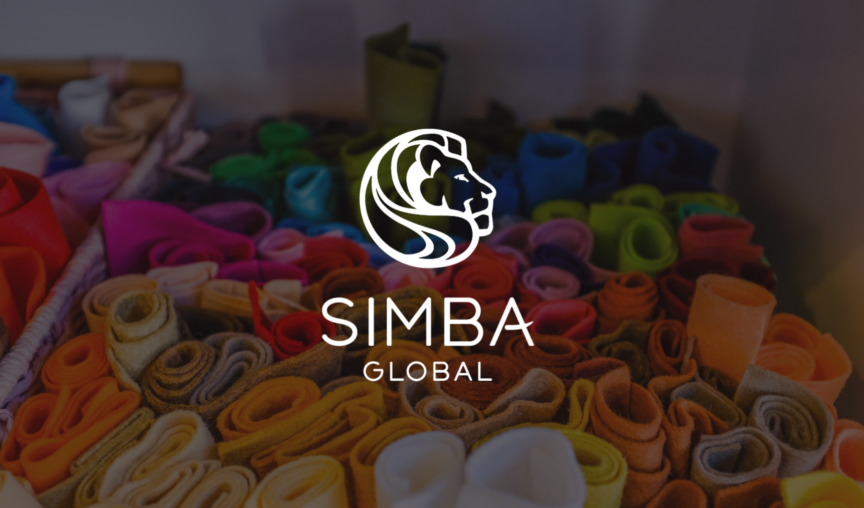 At a glance

Simba Global
Bayswater North, Victoria, Australia
106
Explore this case study if:
You're currently using paper-based HR and payroll systems
You're looking for ways to streamline your people management processes
You don't want to spend days on end processing payroll.
You want to give your employee value proposition a boost.
About Simba Global
Simba Global is a global textile manufacturing and supply company. Headquartered in Victoria, Australia, they operate in 7 countries across 10 locations, servicing a range of sectors including commercial, institutional, hospitality, retail and corporate.
What started as a small family business has since grown to over 100 employees located all around the world. Simba Global were looking for a way to streamline their HR and payroll processes and turned to Employment Hero to better manage their growing team.
We spoke with Hailey Butler, Head of People and Culture at Simba Global, about the difference Employment Hero HR and Payroll has made since they adopted the platform in 2020.
Challenges…
Manual and paper-based HR processes
If anyone knows that there's not enough hours in the day, it's HR managers and leaders. Being weighed down in employee admin, documents and tasks can make it hard to plan, leaving little to no time to work on strategic projects.
When Hailey first joined Simba Global, there were no digital HR or payroll processes in place. She would come across manual processes throughout the entire business – from HR and payroll, right through to how the warehouse team completed their timesheets. She would find herself asking, "Where's all of our data? Where are all of our employee records kept?". She knew it was time to take their HR and payroll digital.
The process was time-intensive and the answers to Hailey's questions often went "well, the Payroll Manager has got a file of this person over here, and we fill out a leave form, and it goes through three different managers to get signed off. Then the Payroll Manager will manually enter it. It was the same with the team down in the warehouse. Manual timesheets every single day that she would have to come in and manually enter the data into the old payroll system."
Time-consuming payroll that would take days on end to process
Payroll can be time-consuming and confusing at the best of times. Add in those manual timesheets, multiple pay runs and cycles, different Modern Awards, and pay rates all completed manually, it's a lot to be across. Not to mention how it opens you up to a world where human error is inevitable.
At Simba Global, their Payroll Manager would spend four days processing payroll due to the manual nature of their processes. "They'd be manually entering in every single person's time and manually typing in leave bookings. It was taking her up to four days to do payroll. And we have two different pay cycles. Our award employees are paid weekly, and our salaried employees are paid monthly", says Hailey. To say that processing payroll before implementing Employment Hero was challenging is an understatement.
Solutions…
One seamless, end-to-end platform for everything HR and payroll
Managing a team of over 100 employees is no easy feat. It takes time, organisation and solid processes in place to support you every step of the way – and getting all of these ducks in a row was top priority for Hailey. "It was actually the first thing I did when I started there. I needed to find an HR system", she said.
"Employment Hero ensured that all our people were getting the same information at the same time, which is so important across a global business. We had also attempted performance reviews sporadically in the past, but nothing was as streamlined or easy as the digitised process that Employment Hero offered, and the data was certainly not as easy for employees to access at the click of a button."
Now, Simba Global has access to everything in one place and it's all stored securely in the cloud. They have paperless onboarding, easy performance review management, HR policies, payroll – plus the ability to easily update employee information and find specific files with ease.
"Once we implemented Employment Hero, it was a whole new world for us." Hailey said.
Hello automation, bye-bye employee admin
If Hailey knows one thing about HR admin, it's the hours involved with writing up contracts, HR policies and onboarding documentation manually. "Before Employment Hero, I would spend days on end writing contracts, manually handing out our policies and procedures. I'd have to get them to tick paper-based induction forms to say that they acknowledge them."
With Employment Hero, the entire onboarding and recruitment function is fully automated, allowing Hailey to spend her time on what matters most – "talking to her people and connecting with her people". What's even better is now they've got their payroll process that would previously take 4 days to complete, "down to an hour and a half – 2 hours if checking things in minute detail."
When managing a large team, the benefits that come with HR and payroll automation are second to none. "Anything that we can do to streamline and anything that we can make more efficient, we're all over it", says Hailey.
An instant boost to your employee value proposition
With Employment Hero, employees have access to a range of benefits. From discounts on thousands of everyday items to wellbeing content, right through to being able to use InstaPay, where employees can access up to $250 unpaid wages per week. It's designed to allow SMEs to compete with larger businesses when it comes to perks and benefits.
"When I sit here and talk about the introduction of Employment Hero being a total game-changer for our employee value proposition, it's not an understatement. It has absolutely changed the world of our employees at Simba", says Hailey.
Time back in the day to focus on strategic HR
We all wish there were more hours in the day, and Hailey and the team at Simba Global have experienced the huge difference Employment Hero has made in getting their time back in their day-to-day operations. Now, they have the opportunity and time to innovate and be strategic in their roles. There's more time for planning, improvement and learning how to add more value to the team.
"We can now look at what we can do better, how do we create specific reports, and how do we add more value? That's been the biggest thing for me. This system has enabled us to step away from just paper crunching, and now we can really contribute and add value to the business because we've got time", says Hailey.
Easy integrations
Integrating your HR and payroll with other systems in your business is one of the most powerful things you can do to increase your business's efficiency. With Employment Hero, we integrate seamlessly with many popular software providers, such as KeyPay, Xero, Quickbooks and MYOB, so you can breeze through the tricky parts of managing your team with confidence and ease.
At Simba Global, they've gone one step further and integrated Employment Hero with Microsoft Office. Now, they don't have to manually set up new employees with multiple IT accounts. Instead, they can hit the ground running straight after new hires sign the digital contract. "Our solutions architects have been able to integrate all of that data. As soon as I onboard someone in our paperless system, their IT accounts are created straight away. Same with payroll", says Hailey.
An all-in-one HR, payroll and employee benefits platform that grows with you
Business growth is on every leader's mind right now. Invest in your people and processes and you'll reap the benefits for many years to come.
At Employment Hero, our customers are at the core of everything we do. From our sales executives, HR and payroll education team, right through to implementations and support – we're with you every step of the way.
"The willingness for Employment Hero to take onboard feedback and suggestions and try to grow and adapt with businesses. It's worth its weight in gold. With Employment Hero, one of the things that's blown me away most is that willingness for feedback and that willingness to grow with the business."
We value feedback, and like Hailey and the team at Simba, we're always striving to be better. If you'd like to learn more about how Employment Hero can transform your HR and payroll processes, speak to one of our business specialists today.