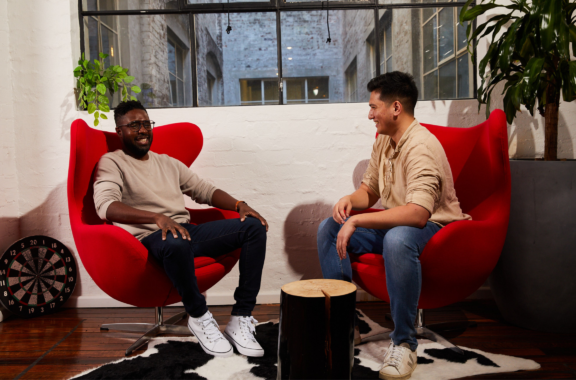 About
Looking for a way to introduce your team to your new employee, a new client, or anyone else? Check out this meet the team template.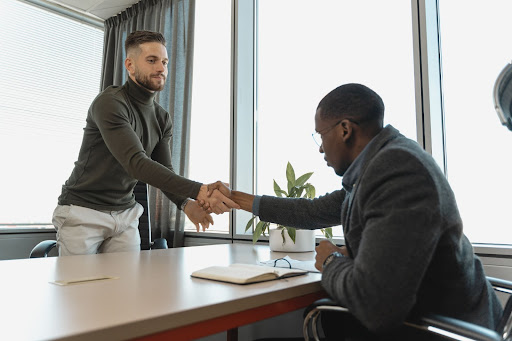 How should you use our meet the team powerpoint template?
This template can be used internally as part of your onboarding process. It can be used to help a new employee learn who's who in their immediate team, or the whole team. It is part of a well-run onboarding process and helps people understand the department or company they're joining – at a glance.
It's also a chance for potential clients to meet the team behind the project you'll be collaborating together on or who are presenting internal workshops you're hosting.. It can also add that personal touch when you are working with the entire team of a large company.
Create one that can be downloaded as a shareable document such as a PDF or Powerpoint slide. Whether it's for internal or external use you want to make sure that it is an editable template that you can save for future use.
We recommend distributing a shareable version to your team for them to fill out themselves. Giving your team ownership of their profile within the template will take a bit of work off your shoulders and reduce the double handling of information. It will also encourage your existing team members to play an active role in the onboarding of a new team member or client.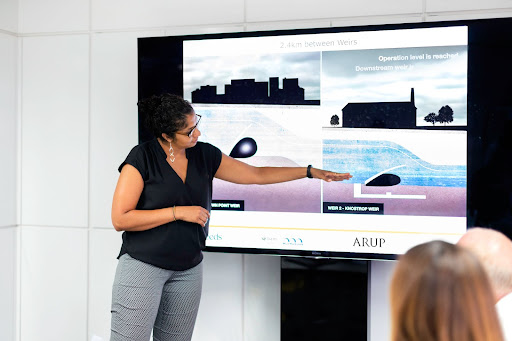 What is in a meet the team template?
Inside a meet the team document is all the information your new starter or client will need to get to know the team better.
You may want to create a separate master document for internal and external use for this template so you can easily edit it for future needs. Just make sure that employees work off the duplicate slide, rather than the master copy.
Basic requirements
Make sure you have the following basics in each template:
Name
Department
Short bio
Photo
Hobbies
Social profiles such as Linkedin
If you're using an illustration in placement of photos, make sure that the colours are consistent with your branding. If there is a photo, make sure that it is one of high resolution and features your team member smiling or looking extra friendly.
If you're using this internally, you may also want to check out these 7 ways you can use to welcome a new employee into your team, as well as these welcome pack ideas.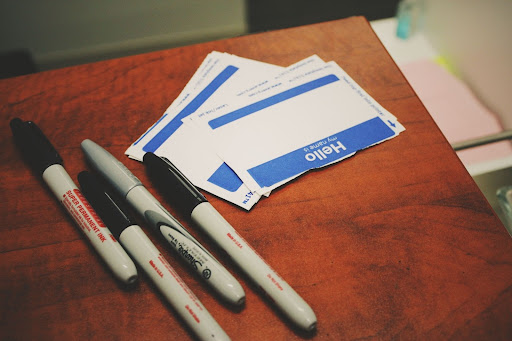 Why should you use meet the team templates?
People learn from people.
Meet the team templates help make a presentation more interactive and help to build familiarity and relationships by adding a personal touch. It's a great way to help new employees and clients put faces to names, and understand the vibe of the team and company.
You can use it to showcase the creativity and experience a team member brings to a particular project to help build trust.
When is the right time to share a meet the team template?
If you're using this template to help welcome a new team member, make sure that you share this with them during their onboarding process. You can share it during their first week, or before their first day depending on your internal process.
If you share it before their first day, make sure you send it to both their personal email, and work email so they have it easily accessible.
If you're using this template to introduce a project team to a client, share it once all of the details of the project have been signed off, and you're ready to begin working together.
Why is a structured introduction process important during onboarding?
Day one of a new job is exciting – but it can also be nerve racking which can make it hard to remember simple information such as names.
Set your new starter for success by improving your onboarding process. Start by checking out the tips we have in our comprehensive onboarding guide. It's free.
Creating a document they can refer to at any time such as a meet the team template can give new team members the confidence knowing that they can access it when they need it, to help them feel more settled in. It's also a great way for them to see everyone's individual responsibilities and to know the key people they'll be working with.
Don't have much time? We've got some simple tips for you to follow that can help you improve your onboarding process, easily. For those all important final checks, make use of our handy onboarding checklist to make sure you've got everything you need.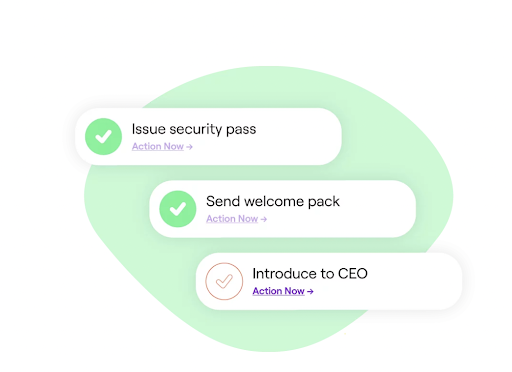 Other ways to build relationships between team members
Did you know that besides an awesome meet the team template, you can use onboarding software to give new team members a warm welcome?
Onboarding software solutions are great and multi-functional. You can use them to house organisational charts so that your new team members can get to know their immediate team, and the wider team. This can be pretty handy whether you have a large or small organization as it can give them a good sense of who's who as they settle in.
You can also use it to house your 1:1s, payroll details – and so muchmore. Check it out for yourself here. You won't regret it.