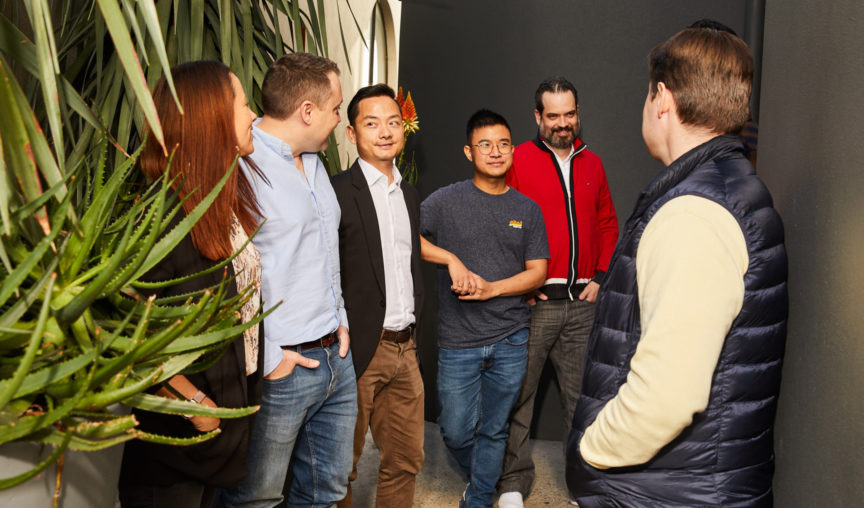 Let's play a word association game. What's the first thing that comes to mind when you read "workplace wellbeing"?
We're going to take a guess that you're thinking about a free fruit bowl in the office kitchen, an employee bike rack or discount on a membership to a nearby gym. Whilst all of these things are good, they might not be having the total wellbeing impact that you're after, and you could be missing out on the range of benefits of a highly effective workplace wellness program.
Holistic workplace wellness programs can see a huge return on investment, from a drop in absenteeism, to an improvement in retention, greater rates of presenteeism (the lesser-known flipside to absenteeism, the measurement of productivity and engagement) and an increase in employee happiness.
Contrary to what some wellness influencers might have you think (we're looking at you Gwyneth), implementing measures that can have a real impact on wellbeing won't cost the world. Like anything else, it just takes great design.
How should we think about workplace wellbeing?
Wellbeing has come a long way in the last decade. While we might have once only thought about getting in our daily 5 fruits and vegetables and 30 minutes of exercise, we can now recognise that health constitutes a lot more than these simple guidelines.
A key finding from our 2021 Wellness at Work Report was that no single element creates wellness. A better way to think about health is a balancing act of 7 dimensions; physical, emotional, intellectual, spiritual, environmental, social and occupational. All of these elements need to be balanced for total wellbeing – and if one area is suffering, the others will still follow suit.
An expensive vitamin supplement may not be effective in improving your wellness if it's your social wellness that's really suffering. A workplace offering healthy breakfasts might be nice in the morning, but it's not going to help employees feel better if it's counteracted by a disregard for mental health. By considering the 7 dimensions of wellness, business owners design effective workplace wellness programs to maximise their care efforts and speak to the needs of a range of workers.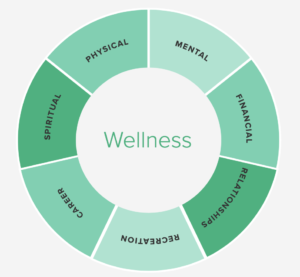 Attitude is everything
Just like you catch more flies with honey than vinegar, you make more workers healthy with positivity rather than by guilting them.
The Harvard Business Review put forward the example of managers suddenly mandating smoke-free work sites, with those who continued to smoke risking dismissal. They suggest that absolutely banning or publicly shunning certain behaviours simply drives these behaviours out of sight.
Although it mostly pertains to physical health, it's also important to be conscious of body positivity as part of your wellness program. Try to move your wellness program away from weight loss and don't set weight loss challenges. As many studies have shown, weight is not an indicator of overall health, and suggesting that it can make over or under-weight team members feel uncomfortable. Instead, focus on something more inclusive like daily movement or a step goal.
Frame your wellness initiative with positivity. You're aiming for an overall improved sense of wellbeing and happiness, not "perfection".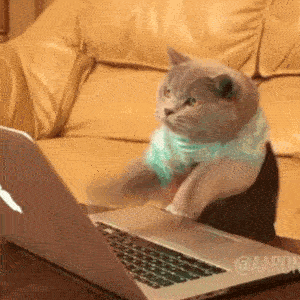 Let's make Keanu proud.
What should be included in a workplace wellness program?
So we know that the workers of 2022 need to strike a balance between the seven dimensions of health – what are some practical ideas for addressing these elements? We've pulled together some of our favourite ideas to kickstart your program design.
Work-life balance is essential
One of the statistics that really stood out from our report was the fact that workers with a poor sense of work-life balance were a staggering 174% more likely to experience low levels of productivity. This statistic calls into question the classic conception around work ethic; Working harder and longer = success.
If the opposite is instead true, could we be caught in a vicious cycle? A poor work-life balance, likely spurred by a desire to be more productive, leads to a sense of burnout, which reduces overall productivity. The need to be showing complete dedication by working all the time just doesn't make sense, both on an individual or professional level.
Ensuring work-life balance is an essential part of workplace health and implementing it is one of the easiest and cheapest ways to improve your employees mental health. This is because your workplaces sense of balance mostly comes down to company culture and working structures.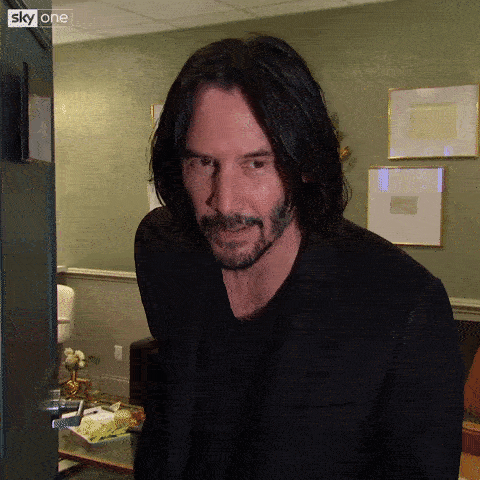 Us at the end of a burnout cycle.
Options for your work-life balance toolkit:
Discourage working outside of hours
Most of your team want to thrive at work, and if working before or after hours is rewarded by management, your team will recognise this and follow suit. Make a note of clocking off on time each day, and try to avoid working on the weekends.
If you do notice that your team continues to complete tasks after the workday is over, talk to them about it. They may need help in prioritising or streamlining their workload.
Implement remote or hybrid working for your team
By doing this, you allow your team to save time in the workday by skipping the commute and freeing them up to complete small errands close to home. Many companies kick-started this arrangement during the pandemic, with most realising that workers are not only fully capable of working from home, but that it doesn't impact productivity levels.
📖 We understand that this can be a big change for the long term, so we've put together a complete Remote Working Guide to help.
Make sure your team takes leave
Most of us have known that one teammate who never seems to take annual leave, instead just allowing it to stack up and up. Show management support by leading by example. Show that senior leaders in the company are taking leave and having some meaningful time away from their computer.
If enough time passes without a team member taking leave, again, talk to them about it. Why are they worried about leaving work for some time off? Is there anything you can do to put them at ease?
Take small steps towards better health
Most people in the world have become overwhelmed when trying to overhaul their physical health. Making massive changes, or too many changes, sets people up to fail. We need to make sustainable changes that we can easily integrate into our daily lives. Many of these can take place at work.
Options for your physical health toolkit:
Promote hydration at every opportunity
Feeling tired? Battling memory fog? Cracked lips? Drinking water can help solve all these problems. Some studies suggest that 80% of the Australian population are chronically dehydrated, that's a lot of people feeling crappy when there's an incredibly easy solution.
Humans need at least 8-10 glasses of water a day for optimal health, so make it super easy for your staff members to access water. The water cooler is a workplace classic, consider investing in several and keeping them close to team desks instead of just in the kitchen. Out of sight, out of mind – if refreshing cold water is nearby your team will take notice.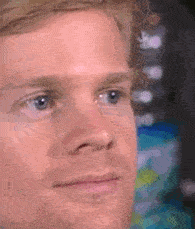 *  drinks water furiously *
💧 Bonus points if you can provide a branded water bottle with a clear volume printed on it (750ml, 1L, 3 cups). This is also a great option to distribute to your remote workers.
Enjoy movement together as a team
Make movement about fun instead of obligation. A classic option is to put together a sports team and enter yourself into a local league. This can be a great source of pride to the whole company as well as supporting health.
For other team members, engaging in a virtual challenge can make them more excited about taking up running or walking. Check out My Virtual Challenge for a fun way to make everyone feel united in getting active.
Consider ergonomics
Do you have the budget to invest in some standing desks for your team? If so, it's worth the investment. Long periods of sitting can lead to a decrease in muscular and heart health issues.
Let's face it – we've all had those days where we get up from sitting and our back just feels off. If standing desks are a bit beyond the budget, encourage walking meetings.
Whether you're working remotely or in the office space, use your (one on ones) 1:1s as an opportunity for a walk and talk – get the blood flowing and the ideas moving.
Provide healthy foods, but don't demonise unhealthy foods
Like making water readily available in the office, make healthy snacks easy to access. Have fresh fruit, nuts and seeds, unsweetened popcorn and brown rice crackers at the ready for a hungry team.
Don't worry about the birthday cakes or the afternoon sweets appearing once in a while – treats are another fun part of socialising and office life.
Don't forget about finances
Despite how far we've come as a society in terms of thinking about mental and physical health, financial health remains a taboo subject for many. Often tied up with a perceived sense of status, getting stuck in a bad financial situation can significantly impact an individual and send feelings of shame running wild.
It's tough to talk about money with the people closest to you, let alone your colleagues. But there are things that workplaces can do to help ease the burden of financial stress and boost financial wellness.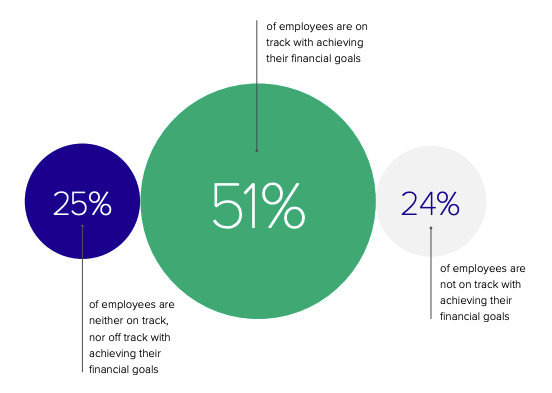 Our report highlighted that many Australians do not feel on track with their financial goals.
Options for your financial health toolkit:
Offer confidential sessions with a financial advisor or financial counsellor
Engage with a finance expert and have them visit your office or offer video consultations once a month. For a relatively low price, your staff can share any financial concerns with the advisor and receive tailored advice. Whether they're having trouble meeting mortgage repayments, can't get a handle on loan repayments or need help constructing a personal budget, having an expert to walk your staff through their worries can make all the difference.
If a monthly financial advisor is not an option, there are plenty of amazing resources to share with your team to help them build their financial literacy. In this list we've found 5 of the best that you can share with your team to help them build wealth and find financial freedom.
Finally, provide benefits and discounts to your team members, available through HR platforms like ours. Employment Hero's My Benefits can unlock a whole host of perks for your team, giving you the opportunity to offer something competitive against big company benefits packages.
With Employment Hero My Benefits, you'll have access to:
Discounts – Employment Hero's marketplace with discounts on thousands of everyday items from health insurance to gift cards, right through to tech and movie vouchers
Wellness – A content hub full of education, advice and tools to help employees improve their financial, physical and mental wellbeing
Savings – a personalised spending tracker that can help you create financial goals, save money and save on everyday items through Discounts
InstaPay – a tool in the Employment Hero app allowing employees to access a portion of their earned wages in real time before their official payday. This can help reduce the need to take out payday loans with astronomical interest rates
Spirituality…at the office?
It doesn't naturally feel like spirituality and the office would go hand-in-hand, but spiritual thinking and practices can contribute greatly towards a sense of fulfillment for employees.
What does spirituality mean exactly? The experts at ReachOut explain that:
"Spirituality has to do with having a sense of peace and purpose. It also relates to the process of developing beliefs around the meaning of life and connection with others, without any set spiritual values."
Spirituality does not have to be combined with, or related to any religious beliefs. We spend around a third of our lives at work, so finding meaning and fulfilment in our working lives can make a huge difference to our overall well being. How can we incorporate spirituality in the workday for a greater sense of peace and purpose?
Options for your spiritual health toolkit:
Introduce meditation and mindfulness into the workplace
In our list exploring the top 5 company wellness programs, we explored LinkedIn's approach to mindfulness. The company has allocated areas dedicated to activities like meditation, yoga or deep breathing to help employees step away from stress at their screens.
Whilst most workplaces can't dedicate areas of office space to relaxation, encouraging employees to take mindful breaks or running live meditation sessions can create a work environment of calm.
Support a local organisation together as a team
With the business of the modern world, it's so easy to become detached from the local community. Working as a team to give back can help employees feel connected to each other and improve employee morale. Allocate a work day to team volunteering or run an office fundraising event or canned food drive.
Champion belonging and kindness at your workplace
Outdated ways of thinking would see the workplace be a cut-throat and competitive place. Being professional doesn't have to mean being cold.
\Trends always come from the top, so encourage leaders to conduct themselves with compassion and transparency and the team will follow. Belonging is also an essential part of feeling fulfilled at work. Creating an effective Diversity and Inclusion strategy can make sure that everyone feels like they belong in your team and can work to their full potential.
💡 Ready to refresh your diversity and inclusion measures? Our complete Diversity and Inclusion HR handbook can help.
The wrap up
When you invest in wellbeing, you not only foster a greater sense of health, peace and happiness in your employees – you see the return in absenteeism, retention and performance. With so many cost-effective ways to design a great wellbeing program, why not start making meaningful changes today? Want to read more findings from our 2021 Wellness at Work Report?
Get all the info you need
Download the Wellness at Work Index
Just a few quick details