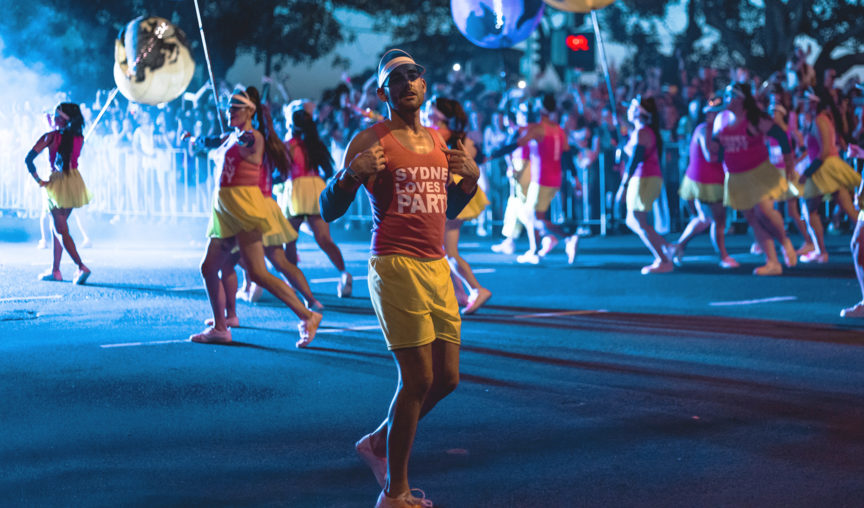 Sydney's 2021 Gay and Lesbian Mardi Gras is just around the corner, coming up on Sat 6 March.✨ It's one of the most wonderful times of the year!
One of the most exciting and significant events on the Australian social calendar (they call it Gay Christmas for a reason!), it's a fabulous excuse to bring your team together for some fun while celebrating the LGBTQ+ community.
What is the Sydney Gay and Lesbian Mardi Gras?
Mardi Gras is Australia's biggest celebration of the LGBTQ+ community. Held on the first weekend in March each year, a huge parade dances and dazzles though Sydney's queer heartland of Darlinghurst, followed by parties around the city.
The first Mardi Gras was held 1978, when a group of queer activists and Sydney community members came together to commemorate the 1969 New York Stonewall Riots and protest against oppression. Although that first night ended in arrests and police violence, it led to the repeal of the NSW Summary Offences Act in a major civil rights milestone.
Today, the event draws hundreds of thousands of attendees from around the world to watch a parade made up of over 10,000 participants.
Whilst usually taking place on Oxford Street, this year's Mardi Gras parade will take place at the Sydney Cricket Ground due to COVID-19 restrictions.
How can we celebrate Mardi Gras at work?
Rainbow-ify your logo
Add a pop of colour for the season! Give your logo a glow-up for the month of March using the rainbow flag.
Whether you swap out your logo's normal background for the week or colour in part of your font, there are a thousand ways to rainbow-ify your designs.
Need some inspo? Check out what some of these brands are doing…

Canva to easily incorporate the rainbow into your company assets.
Give your office a makeover
Why not keep the rainbows coming? Try these colourful ideas;
Light up your office with some rainbow flags and streamers
Upload a rainbow or Mardi Gras themed zoom background
Share some colourful lollies from your front desk
Bring out some rainbow cupcakes for a festive treat
Use the rainbow flag emoji in your company comms or email signatures
GLITTER ✨
Come together for some drag bingo
This is a great one for our remote or in-office darlings. Combine singing, comedy, glamour and…bingo!? We don't know why it works so well, it just does.
Organise some prizes and hire a talented host to run the event either live in the office or over Zoom.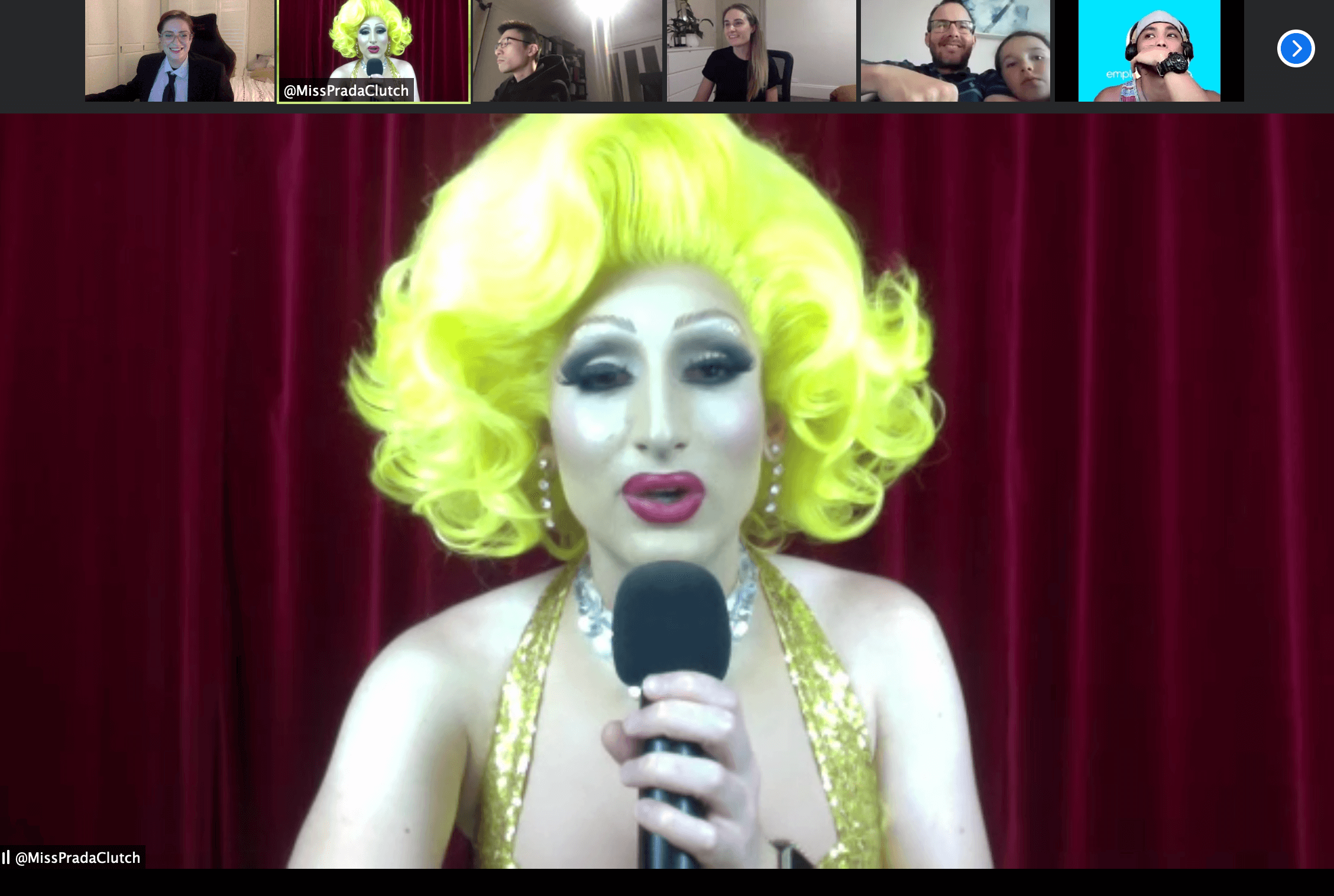 Miss Prada Clutch hosting bingo for the Employment Hero team.
🏳️‍🌈 Based in Sydney? Check out Sydney Drag Queens to find a host.
Support a queer charity
Use the occasion to give back to the community! Run an office fundraiser or make a corporate donation to a queer charity doing awesome things.
Here are some suggestions to get you started:
ACON – Australia's largest HIV and sexuality and gender-diverse health organisation.
The Gender Centre – A community centre providing a range of support for trans and gender-diverse people.
Minus18 – A charity that creates fun-filled spaces where LGBTQIA+ young people belong and are celebrated.
🏳️‍🌈 We spoke to Eloise Brook of The Gender Centre about how you can support trans and gender-diverse people in the workplace.
Have a Mardi Gras themed happy hour
Does your team often indulge in a beverage or two in the office at the end of the week? Take the opportunity to dial up the fun during March with a Mardi Gras themed happy hour.
Blast the gay anthems, pour some colourful drinks (Pink Gin and Aperol are a great way to make your drinks pop without going for super sweet options) and bond with your colleagues.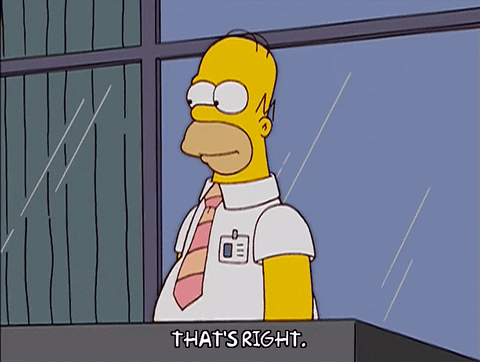 Dress up!
Mardi Gras just isn't Mardi Gras without some impressive outfits. Encourage your team to ditch the workwear and indulge in a little glamour throughout the season. Whether it's a colourful t-shirt or an all out feather boa and matching wig ensemble – share the sparkle!
🏳️‍🌈 Want to take it to the next level? Host a costume competition and crown a winning King or Queen at your Mardi Gras happy hour!
Switch up the office radio
Ditch the Top 40 or focus music in favour of something much more fabulous. Dedicate your office radio to gay anthems for the week. Not sure what to play? A great place to start is to check out the Official 2021 Mardi Gras Spotify playlist.
🎶 If you're working remotely, why not set up a collaborative Mardi Gras playlist for your team? Create a blank playlist and get all of your employees to add their favourite gay anthems.
Whether they go with the classics of Kylie Minogue, Madonna or Cher, or go modern with Dua Lipa, Lady Gaga or Lizzo, you're pretty much guaranteed a good time.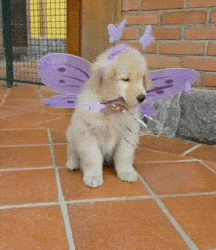 Get the whole team moving!
Celebrating Mardi Gras in the workplace is a fun way to show your commitment to diversity and inclusion. Looking for more ways to incorporate D&I into your workplace's every day?
Download our free Diversity and Inclusion HR Handbook.
Diversity and inclusion handbook