What's in this policy?
Not sure how to notify your employees of workplace surveillance policy?
This template can help you outline what is expected of your team and how you will monitor their activity.
This activity relates to the software used to monitor or record the information input and output on a company owned device such as a computer or phone.
IMPORTANT: This document has been prepared by Employment Hero Pty Ltd to assist employers to create workplace documents between their business and their employees. While due care has been taken in preparing the document, no responsibility is accepted by the author for the accuracy or suitability of the information contained. All liability is expressly disclaimed for any loss or damage which may arise from any person relying on, using or acting on any information contained therein.
If you'd like specific advice, please get in contact with Employment Innovations. 
Workplace surveillance.
Sorted with our policy template.
More useful policy templates for businesses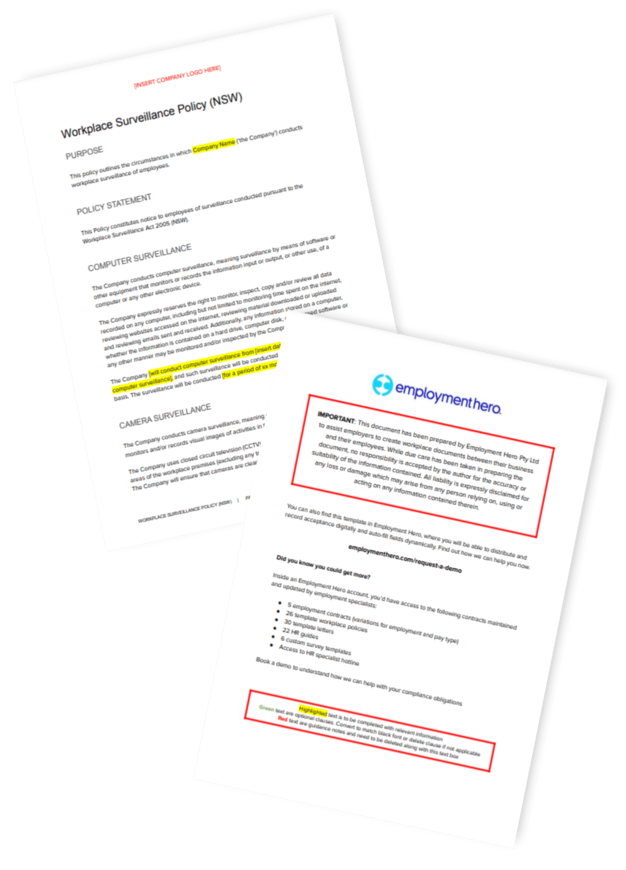 Download the workplace surveillance policy now.