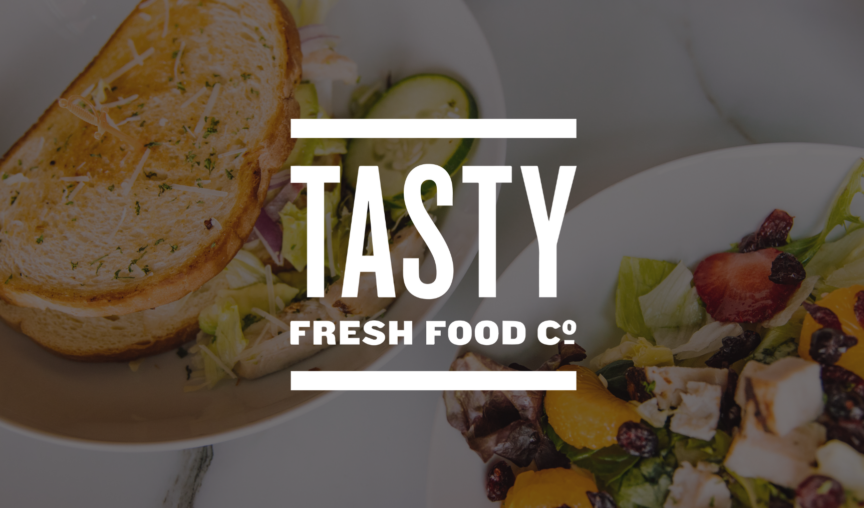 It's safe to say that Tasty Fresh knows a thing or two about growing a business. Operating for over four decades, the company first started as a "one-man-band", making and delivering delicious sandwiches to local suburbs. Tasty Fresh has since grown into a national fleet of over 140 vehicles, bringing everything from sambos to slices to industrial workplaces around the country.
Challenge
Paper-based HR for hundreds of employees at Tasty Fresh
Despite employing over 400 employees across the country, a major roadblock for the business was the time and effort being taken to onboard new hires, maintain employee data and perform other HR administration tasks. In 2015, this entire process was manual and paper-driven, with storage becoming increasingly burdensome. These pain points were exacerbated by the fact that Tasty Fresh operated across different states, with employees paid under different awards and contract types. Onboarding in particular was becoming a struggle.
"Onboarding new employees has always been a time-consuming challenge," explains Michelle Olsen from the Tasty Fresh HR department. "Trying to gather all of the information required from managers and employees based across several states and locations without a straightforward, centralised system is an impossible task."
Solution
Centralised and secure HR system
Michelle joined Tasty Fresh two years after Employment Hero was implemented at the company. "I had used several HR information systems," explains Michelle. "I like Employment Hero. It is very user-friendly and the support desk is always quick to provide responses to any questions."
As the employee responsible for onboarding new employees, managing employee data and handling all HR queries, Michelle is grateful that Employment Hero giver her managers and employees access to their own HR data, especially seeing as Tasty Fresh primarily uses the platform for its recruitment and onboarding functionality. The contracts feature has also been a real time-saver for the company. The contract template management tool gives employers the ability to create templates specific to their business and the type of employee they're hiring.
Another Employment Hero feature that has proven invaluable to the Tasty Fresh team is the cloud-based functionality of the HR platform. This means that HR tasks can be conducted anytime, anywhere. Employment Hero uses the same level of encryption standards and industry-leading technology that banks use to manage the security and integrity of HR data, so you can be sure that the convenience of cloud-based storage is never substituted for security.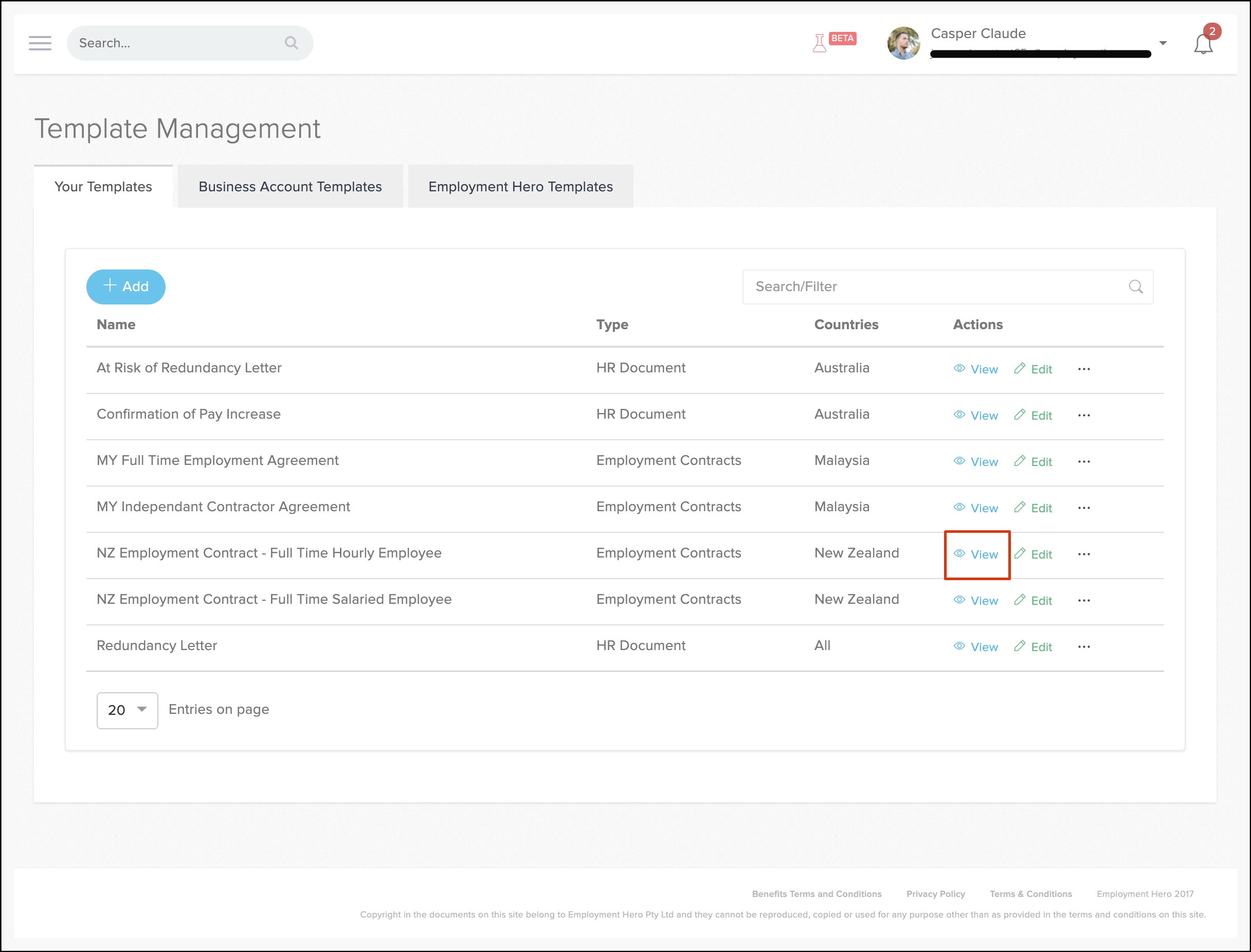 Template management in Employment Hero
Impact
Even though they've come along way in the past four decades, Tasty Fresh isn't ready to rest on its laurels just yet. Explains Michelle, "with our recent acquisition, we are in a stage of stabilisation to form a strong foundation for our next phase of expansion."
For businesses with ambitions similar to Tasty Fresh, Employment Hero has the functionality and experience to scale with you as you grow. Whether you're entering the HRIS market for the first time or you're looking to upgrade your existing HR software, Employment Hero wants to help you make employment more rewarding for everyone.