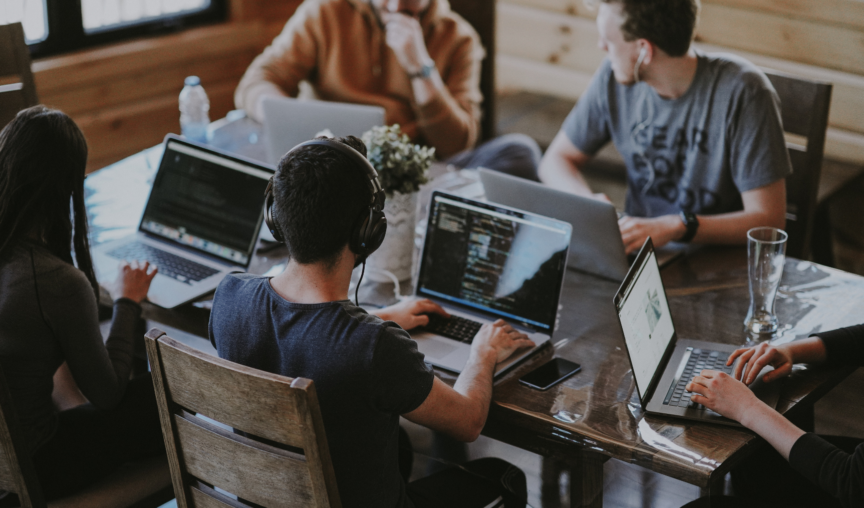 It's hard to imagine life now without the presence of digital tools and technology. The digital world permeates our lives, from social media to GPS and smart home tech. For businesses, it's transformed offices from the home of endless folders of paperwork, to a hub of online communication and information.
Despite this, for many businesses there's a long way to go to keep up with the rapidly changing digital landscape. Whether it's ChatGPT dazzling people with personalised content in mere seconds (note: a human did write this blog!), or the stunning concept of the metaverse, technology is moving faster than we ever imagined.
What does it mean for New Zealand businesses in practise and how can they become digitally-enabled businesses? That's what we're going to explore.
New Zealand's digital transformation and digital future
Many New Zealand businesses are facing a steep climb when it comes to keeping up with the latest digital technology. However, there's been a measurable improvement in digital capability across Kiwi businesses over the last few years, especially with the impact of the pandemic.
The promotion of digital transformation in business has also been a priority of the Government in recent years. They recently introduced a platform called the Digital Boost, a free educational resource for small business owners. There's a ton of informative videos out there to cover the basics.
Still, knowledge can only take you so far. A Better for Business report stated that between 2020 and 2021, businesses began to make greater use of productivity-enhancing digital tools. They also reported increased confidence in digital technology and the tech sector as a result.
A lot of the digital transformation came in the use of 'internal' digital technologies, such as intra-company communication tools like Slack or Teams. They were also using tools for crucial business operations – an average of 65% were using cloud accounting services and 65% use cloud payroll solutions.
While there's been plenty of positive development, there's lots of potential for greater digital transformation. In the Better for Business report, 49% agreed that their business would benefit from greater use of digital tools. So there's plenty of room for improvement!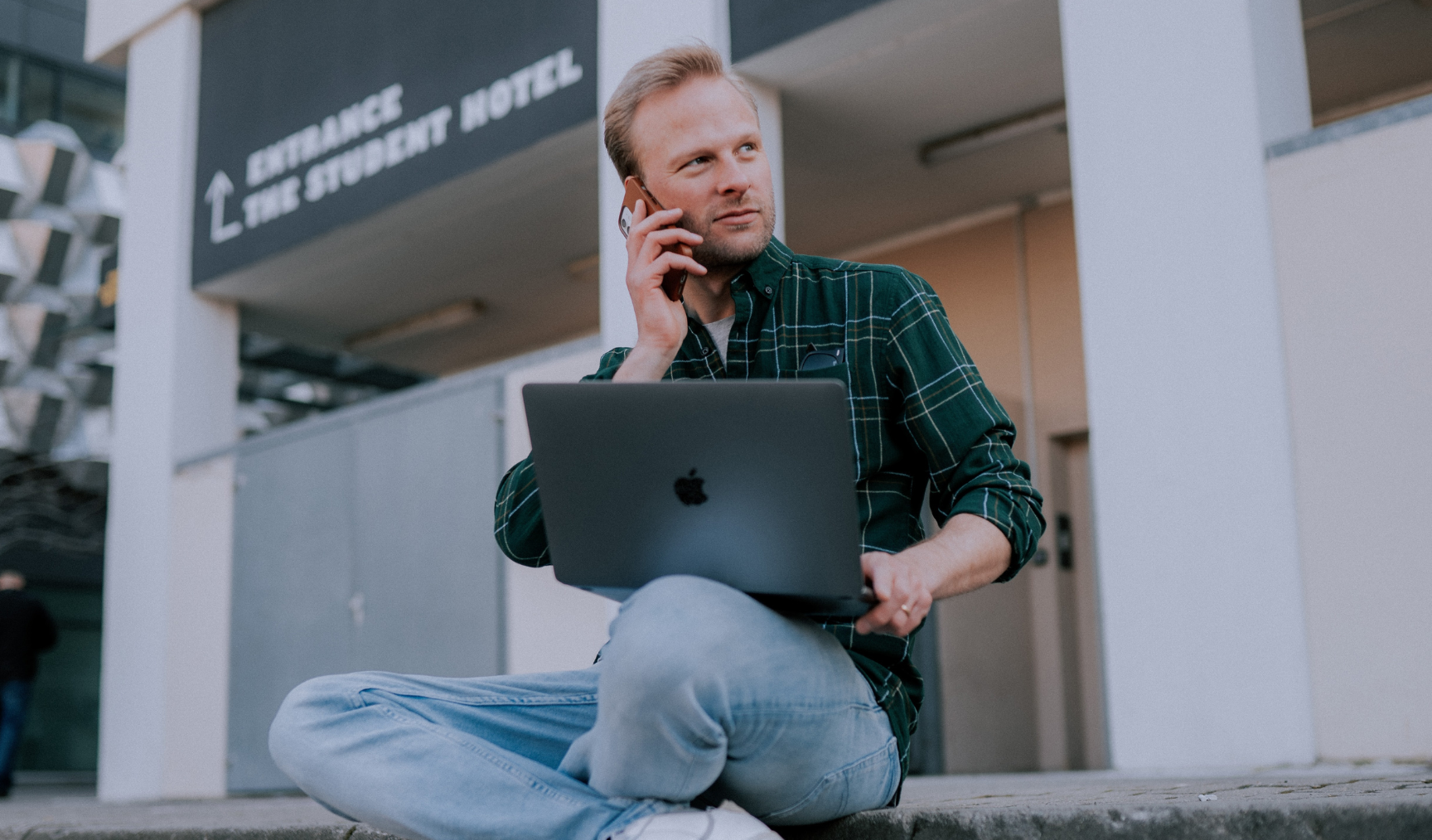 Challenges of introducing digital technologies at work
There are a number of challenges that leaders can come across when introducing new digital technologies. While these can usually be overcome, it's good to be aware of the potential roadblocks that might hold back a business from effective digital transformation.
Lack of training or confidence
One of the biggest mistakes a business can make is introducing a new technology but forgetting to train their team or customers. Even if a platform seems self-explanatory, there are always going to be questions or sticking points.
It's critical that when introducing a new digital software or platform, business leaders allocate sufficient time for users to get comfortable and confident in their digital literacy. After all, if their first experience with a digital platform isn't positive, the team or their customers will be much less inclined to keep using it to its full potential.
Don't believe us? According to Forbes, digital transformations fail most often because of resistance from employees. It's got to be a collaborative effort.
Trust issues
In our recent 2022 Remote Work Report, it was reported that almost half (47%) of workers in New Zealand don't trust machine learning algorithms and artificial intelligence. These days, we have a complex relationship with technology – we are easily seduced by how the digital world can improve and enhance our lives, but are also aware of how it has introduced a host of new risks. Whether it's cyber attacks or how tech companies collect our data, businesses, their teams and their customers are rightly wary.
With that in mind, make sure that you do the research, checking what security certifications your potential new technology has, and clarifying what happens to sensitive data. It's important to have that confidence from the top down – leaders should be educated and in turn be able to reassure their teams in the event of any concerns.
A busy market
It seems like every other week, another digital advance is lauded as the next great thing. For business leaders looking to build their tech stack, there's sometimes too much choice of emerging technology out there.
The key is in searching carefully – vet your potential new digital partners carefully, ask the right questions and do your due diligence. Remember that this is an investment, so you want to make sure you're getting value for money and a good product.
What types of digital tools should you consider?
Digital transformation is a big umbrella term, and for every business, their transformation will look different. Large businesses could have big aspirations, bringing in huge digital infrastructures, while for small businesses, it could just take a small tech stack of digital tools to really transform how they operate.
The main thing when deciding where to start, is to identify where your business is most at need and begin from there.
HRIS systems
HR management systems can make a huge difference to your HR operations, as well as your employee experience. They're designed to support HR leaders and small business owners in managing their team and supporting a positive working culture. This can include the creation of feedback loops, secure storage of crucial information, and easy online onboarding and offboarding.
If your business has space to improve your workplace culture and performance management, a HRIS system could be your perfect partner.
Password management software
How many of you would admit to using the same password across more than one online account – or even (gasp) across many? It's so important to be using secure passwords that can't easily be guessed so that your online accounts remain protected. Still, with the number of online accounts that we all use these days, it's pretty much impossible to have and remember a unique password for every single one.
Enter password management software, which is designed to securely store all your passwords so that you can easily use up to hundreds of unique phrases across the internet. Some platforms also offer business memberships, which means teams can share the login details of company accounts in one secure spot.
Payroll technology
Payroll is such a critical part of any business and yet it can be very tricky. Whether it's interpreting the more ambiguous sections of the Holidays Act 2003, or ensuring that you're staying up to date with the latest legislative updates, payroll requires you to constantly evolve and be top of your game.
Whether you're a business leader juggling payroll or a seasoned payroll professional, there's payroll software that can support you. This kind of software is often designed to support self-service timesheet tracking, leave requests and end of year reports. In platforms like Employment Hero Payroll, you can even automate the payday filing process and have data sent directly to Inland Revenue, saving a ton of time every pay run.
Project management tools
When it comes to completing projects, there's often a ton of moving parts. If you're finding that those great ideas in meetings and brainstorms aren't getting put into action, bringing in project management tools could really improve productivity. Tools like Asana are designed to facilitate teamwork, with visibility across all individual and group tasks. It's super easy for meetings too, as you can easily get a look at how projects are progressing.
If you're a business who has embraced remote work, project management tools are also really useful. They allow leaders and managers to keep track of progress and for colleagues to see across their team, so everyone is across the big stuff.
Collaboration and brainstorming apps
Speaking of brainstorms – the days of post-its on a whiteboard are pretty much gone. With many workplaces embracing hybrid and remote work, collaboration and brainstorming apps are proving their worth in sharing and documenting ideas instantaneously. Plus, there's no awkward transcribing of ideas at the end, as it's already typed out online.
One of our favourites here at Employment Hero is Jamboard, which allows entire teams to contribute ideas virtually on one shared space. It's great for facilitating ideas and discussions.
Cloud storage
As the pandemic proved, the days of having to connect to clunky servers to access and share documents are long gone. The cloud has transformed the operations of businesses all over the world, offering secure internet spaces that can be easily accessed by those with permissions. No matter where you're working, whether it's from the office, home or a cafe, file sharing can be simple and easy with cloud storage.
Online learning platforms
While all these fantastic digital tools can make a huge difference to your business, don't forget the most important element of the work – your team. Just as our technology has to continually evolve, today's employees are challenged to work on their digital skills and learn as they go.
One easy way to invest in your team is through enabling access to online learning platforms, allowing employees to manage their own professional development. That's something we offer here at Employment Hero, with our learning management system featuring a huge library of courses that's accessible to all users.
The wrap up
Those are just a few ideas of digital tools that could transform your business operations. There's no shortage of others – whether it's new options for retail customers or animal tracking apps for agribusiness, there's so many ideas out there for businesses in New Zealand. All you need to do is see what they can do for you. Happy searching!
Is HR software the right choice for you? Here's our guide to choosing the right one for the job.
Guide to Choosing The Best HR Software