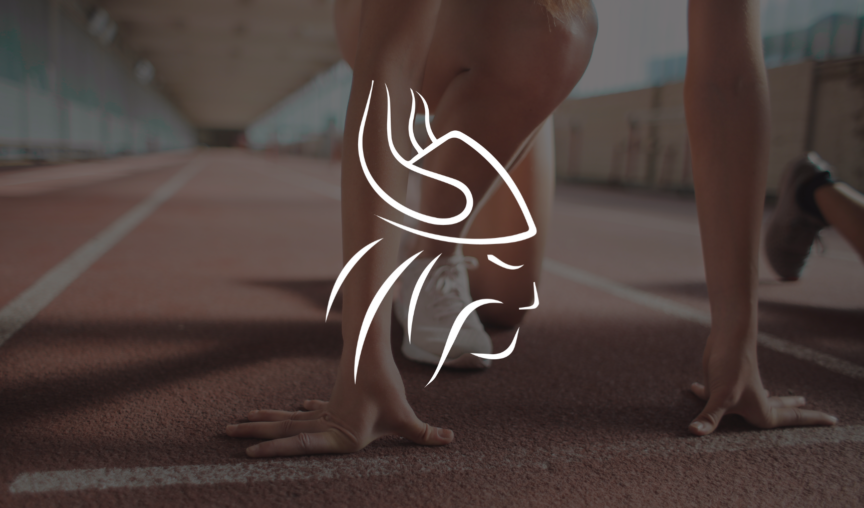 Vikings Group
Not-for-profit clubs in Canberra
more than 200 employees
Using Employment Hero Premium HR and Payroll
Explore this case study if:
Manage a large amount of staff using rostering
Have employees working across multiple locations
Want your employees to manage their own HR admin
Vikings Group has been serving the community for almost 40 years. With four clubs and another opening soon, the clubs provide sporting and social facilities for over 50,000 people – including over 250 staff. With so many employees to manage over four different locations, executive manager of HR, Joanna Bell, has a lot on her plate, but thanks to Employment Hero, it's all under control.
"I came on board when Vikings had already purchased Employment Hero – I was really lucky. I had used and implemented the platform at my last company, so I've used it for the last 3 years. It was easy for me to pick up."
Challenge
"Before Employment Hero, everything was very manual and complex and from the outset, quite challenging to manage. Because processes were so manual (and with four different clubs), it took a lot of time for people to do anything. The onboarding, the signing of contracts… we found that the contracts were really delayed in getting to get back to us. Our employees didn't find our existing systems easy to use – they needed something simple."
Though this wasn't Vikings Group's first foray into HR technology, Employment Hero's fully integrated people management platform meant that everything was in one place – for her and her employees. 
Solution
Streamlining the Day-to-Day and Employee Engagement
Vikings Group signed up for Premium HR and Payroll, rolling out the people management software across their clubs last year with great success. "Employment Hero is so quick and easy. Employees don't have to go to multiple systems, they can swap shifts, see what's available."
It's not just day to day operations that have been improved either. Employment Hero has also helped Vikings Group better communicate with their employees through the Company Feed using Announcements and Reward and Recognition. 
"If we have announcements, we do internal communications using the feed and they can do their emoticons back. We've been using Shout Outs too and it's not just executive managers – it's employees recognising each other. For head office to communicate directly to our staff has been really great. We're seeing a lot of engagement across the business."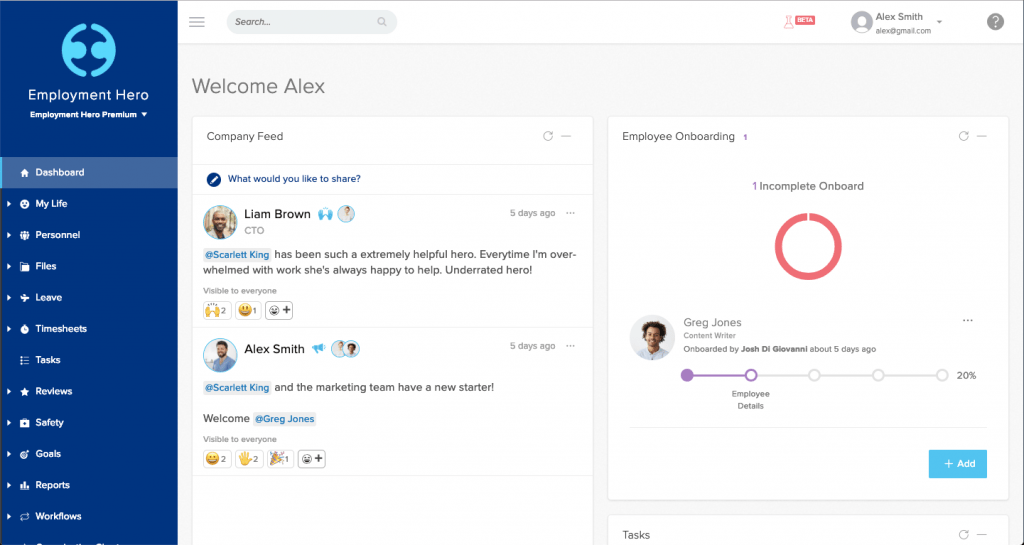 Shoutouts screenshot
Compliance Made Easy
On top of being easy for staff to use and improving employee engagement, Employment Hero has also helped Vikings Group keep track of its compliance obligations. "There are lots of different certificates to comply with, so having automatic reminders that go out to employees is fantastic – we can track it too. There have been other systems that aren't as great with compliance, so from a compliance perspective, it ticks my boxes as well."
Joanna estimates that Employment Hero has saved Vikings Group at least half a full-time employee a year. 
"With the amount of paperwork, the legislative obligations we have to comply with and the paperwork around it, employees can upload it themselves and do it online, instead of creating paperwork. Plus, it's all saved in one location, which makes it easier for everyone else in the team."
Impact
With the average HR coordinator earning at least $50k a year, Employment Hero is saving Vikings Group an estimated $25k per year and as a not-for-profit, every dollar saved goes into supporting Vikings' local community. With another club opening soon, Joanna is looking forward to using Employment Hero to strengthen the culture at Vikings Group using features like Company Values and Learning, Employment Hero's own LMS. 
"We've started to really utilise Employment Hero a lot more – as much as possible can go through the platform. We just really love the system."
If you'd like to learn more about how Employment Hero can make your business more efficient – and invest those savings in your business – speak to one of our employment specialists today.