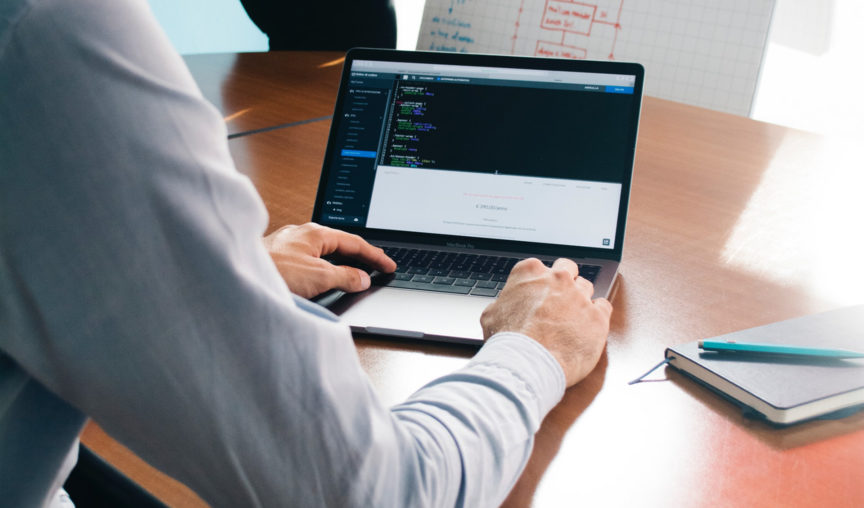 Are you a people and numbers person? Do you have strong attention to detail but are also capable of looking at the bigger picture? Then perhaps a career in people analytics is the right path for you! If you're here reading this article, there's no doubt you've probably heard the term 'people analytics' before.
This field of analytics (also known as HR or talent analytics) has become a hot topic in this highly digitised and globalised world. The majority of companies today are now using some form of analytics to understand their people in more depth and aid in decision-making.
In fact, the number of skilled HR professionals armed with analytical skills has risen by a whopping 242% in the last five years! Perhaps this short introduction alone has spiked your interest. Or you've recently heard of HR analytics and wanted to explore it a little further before committing.
For most of you, you've probably been considering a career in this field for some time but are a little unsure of where to start. Regardless of the position you're in, we're here to help.
But before we get stuck in, let's start with a quick recap.
What is people analytics?
As the name suggests, people analytics involves using a data-driven perspective to understand how a business attracts, recruits, engages, trains and retains their talent and its impact on businesses performance.
In doing so, companies, in particular their HR departments, can make evidence-based decisions using raw and reliable data. Analytics helps to remove the guesswork often involved in managing people.
Analysing data also aids in forward-thinking, assisting businesses in effectively planning ahead and navigating any future uncertainty. According to LinkedIn's 2020 Global Talent Trends report, analytical proficiency is now considered a core competency in today's data-driven environment.
73% of LinkedIn's professional respondents believe people analytics to be a 'major priority' within their organisation. However, more than half still lack the necessary talent and resources to build data-proficient teams.
While it's all well and good for businesses to gather HR-related data, simply possessing this kind of information isn't enough. The ability to analyse and interpret data for decision-making purposes will be what sets highly successful organisations apart from others.
What roles are involved?
So how can a business use people analytics to make strategic personnel decisions? First, they'll need to get a hold of HR analytics software. But simply having the right kind of software won't guarantee results.
You need someone to be able to mine and interpret the data and produce meaningful insights that can be leveraged by the whole organisation. This is where the HR Analyst comes into play. When it comes to HR analytics, there are a few different pathways you can choose to take.
The most popular being –
Talent analytics
Talent analytics takes a more qualitative approach to data collection. It draws on talent management processes such as recruitment, personnel development, retention and succession planning.
Workforce analytics
Workforce analytics uses more quantitative data to help develop recruitment methods, enhance hiring processes, optimise organisational structure and identify quantifiable factors of job satisfaction.
Predictive analytics
Predictive analytics combines both statistics and data to help leaders effectively strategise and plan. This kind of role can help organisations forecast future outcomes based on historical data and analytics techniques like machine learning.
What are the top skills and attributes of an HR analyst?
HR data is everywhere – from employee demographics, educational history and training records through to performance data. The challenge lies in being able to collate, integrate and analyse such information to produce actionable insights that can be used to make evidence-based decisions.
Starting a successful career in people analytics doesn't necessarily mean you have to be a whizz at crunching numbers. The beauty of this discipline is that it draws on both data science and behavioural science background to interpret workforce trends.
Meaning psychological theory needs to be brought into the conversation if you wish to see patterns in human behaviour. To be successful in an analytical role, you need to be comfortable working with HR systems and managing large volumes of data.
Not to mention employers will also want someone with strong communication skills who feels confident presenting insights and trends to a range of different stakeholders and company leaders.
The four top skills are –
Analytical mindset – You should be naturally analytical to be able to gather and translate a large volume of data into meaningful solutions
Systems analysis – Ideally you should be able to quickly understand how databases, systems and processes work. Successful analysts will seek to improve efficiencies while making the most of the information available
Attention to detail – As an Analyst, you will quickly notice the devil is in the detail. It's crucial that you're able to identify both high-level trends and minute issues that can potentially have a significant impact on business operations
Systems Management – Capable of navigating and operating HR systems
How can you kickstart a career?
If you're keen on getting stuck in, your path will vary depending on whether or not you've already established a career in HR. The standard requirement for an HR analyst position is to have previous hands-on experience in an HR role.
If you have no past experience, HRM studies or a background in industrial and organisational psychology are preferable. As these roles often require a specific set of quantitative skills, those with a background in economics, statistics, or analytics are also considered highly desirable.
Any past exposure to the tools and systems used by an organisation can also swing heavily in your favour. Work experience with HRIS systems is always a huge plus!
To help you get started, here are three hot tips we found most useful.
1. Understand the business
You might think this sounds pretty obvious. But what we mean by 'understand your business is to focus on gaining a well-rounded understanding of the entire business and its key operations rather than focusing solely on HR.
People analytics can be used to uncover and solve employee-related problems. But before you unlock your inner Sherlock Holmes, you've got to analyse your company's current and future climate.
This involves organisational and industry trends, insights and challenges.
2. Read, follow, learn and network
Whether you opt for a book, a blog, a podcast, an online course or an accredited degree relating to people analytics, there is a sea of knowledge available. Analytics is still very much an emerging and evolving field, so it's important to look outside your company walls to network and learn from the pros.
Social media platforms are an excellent resource to help motivate and provide useful tips and tricks on how to succeed in the field.
If you're interested in following industry leaders on LinkedIn or Twitter, check out HR analytics guru – David Green.
"Providing insights to support better decision-making is the key purpose of people analytics" – David Green
For those of you who are still on the fence, opt for introductory courses and materials that can help give you an idea of what's involved. That way you can grasp a broader understanding of each key role and then select the one you're most passionate about.
At the very least, you'll have gained some knowledge in a field that is highly relevant to today's technological landscape.
3. Build on your knowledge
Once you've established the foundations, it's time to start building on what you've learnt. If you've already established within an organisation, the first step will be to assemble a specialised team and get stuck in. People analytics is still very new to many, so naturally, you will learn best by doing.
Even after you've landed your dream role, a steep learning curve is to be expected.
The wrap-up
Humans are complex creatures, and their behaviour is even more. The challenge of people analytics is to identify what data must be captured and analysed, so businesses can receive the maximum return on investment.
Each actionable insight can then be used to improve business processes that enhance employee engagement and efficiency. In this day and age, data analysts are in low supply and high demand.
As employers continue to recognise the value that analytics provide, this number will only continue to increase exponentially.
So, what are you waiting for?
101 Remote Interview Questions