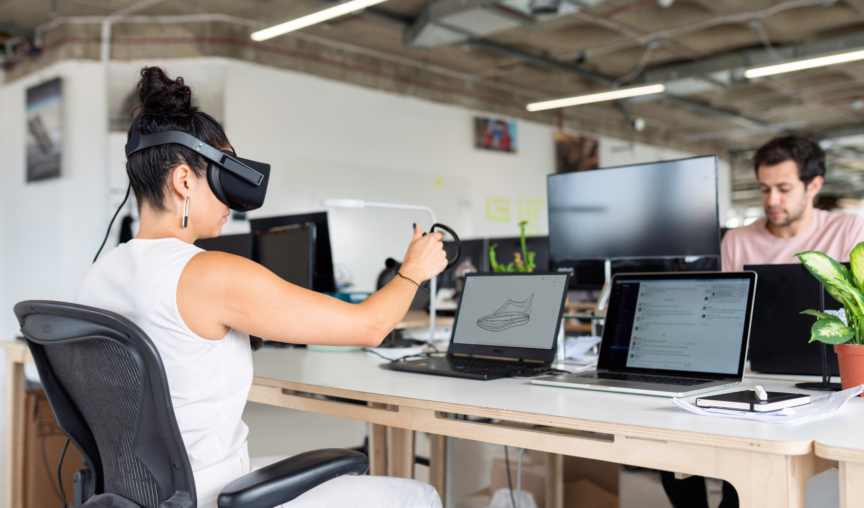 In a period of rapid change, it's hard to stay ahead of the curve. We get it. But burying your head in the sand is much harder in the long run. Digital transformation is happening all around us, in work and in our personal lives. It feels like technology is changing faster than ever – that's because it is.
It's simply the law of accelerating returns which applies to technology. The pace of progress speeds up exponentially over time because technological advances fuel themselves and increase the rate of further advancements.
TL:DR: The rate of technological change is only going to get quicker. 
What does this mean for how we work?
Well, that's the billion-dollar question.
But here's what we know so far – and pardon us for pointing out the obvious – but how we did things in the past simply isn't going to serve us in the future.
When it comes to the workplace, data from Garner reveals that the number of skills required for a single job is increasing by 10% year over year, and over 30% of the skills needed three years ago will soon be irrelevant. One in three skills in an average 2017 job posting in IT, finance or sales are already obsolete.
As highlighted by Cedefop, the European Centre for the Development of Vocational Training, skills obsolescence is a consequence of industrial restructuring or changing skill needs in technologically intensive sectors and occupations (in particular ICT, finance, professional and scientific activities). This may render an employee's skills outdated over time. It can also arise simply as workers age.
This creates skills gaps which are likely to accelerate exponentially in future as technology advances. Keen to future-proof your skills base? Here's our pick of the top six workplace skills for the decade ahead.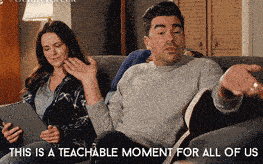 If we don't address the skills gap, then we're at risk of a skills shortage. The last thing we want to do is exacerbate the problem by clinging onto nostalgia and training people in skills that are or about to become obsolete.
Don't worry, though. We are going to look at five outdated skills that you can drop right now to a) save you time, money and energy and b) prepare you and your team for the future.
Why is it important to train employees with new skills?
Upskilling is essential in replacing outdated skills that are no longer relevant to today's changing job landscapes. Deloitte argued essential skills only last for five years on average – but at this rate, this lifespan could rapidly shorten. We have a very real skills extinction on our hands, folks.
This means employers need to be more responsive and aware of how roles and skills are evolving. Indeed, a study by PWC found that four out of five CEOs believe workers who lack essential skills and training are considered a threat to organisational growth.
Upskilling is essential for businesses to be able to take advantage of new and emerging business and technological opportunities. We identified six core benefits of upskilling your workforce:
Employee retention
Boosts workplace morale
Greater talent acquisition
Increased customer satisfaction
Higher levels of productivity
It creates a culture of learning
Ideally, employers should aim to bridge the gap while retaining their current workforce. But in addition to upskilling, this process might also require some 'unlearning', or at the very least, an awareness of areas to stop training your staff in.
What skills should you stop training your staff in?
I remember in one of my first jobs, I played a prank on my manager by asking what the fax machine was. I knew exactly what it was, but I'll never forget the expression on his face. Now I find myself having to explain the joke, because these days fax machines really are that uncommon. Gone are the days of overhead projectors and credit card imprinters (look them up, you won't believe they're real).
These bits of tech were once commonplace but they've quickly become obsolete and it's obvious that it's pointless to train your staff to use them. But what are we still training employees to do even though those skills are fast fading into the past?
1. Paper filing
Once upon a time, inductions for new starters had entire days dedicated to file management, systems and processes. It hurts our heads to think of the countless hours that still get wasted training staff to use archaic paper-based filing systems. These dinosaurs take up valuable real estate and waste time and energy. Don't these employers know there's a better way?
It's called the paperless office. It's a revelation, and web-based HR systems like Employment Hero helps you go 100% paperless. Your employees will thank you, and so will the planet. Say goodbye to filing cabinets and welcome to the future.
2. 'Soft' skills
Okay, we admit that this is a bit of a red herring. We're not suggesting that we stop training employees in interpersonal skills. What we are saying is that the term 'soft skills' should be dropped – the terminology is out of date and misleading, and unhelpful for the future we are moving towards. Apart from the deeply problematic gendered connotations, it implies that 'hard' skills are valuable, technical and highly specialised, while 'soft' skills are 'fluffy', non-technical and non-specialised and therefore secondary to the job.
In fact, 'hard' skills are becoming obsolete, whereas 'soft' skills are highly sophisticated, diverse and critical for navigating the increasing complexity that arises from digital transformation and automation. Skills in communication, interpersonal relationships and critical thinking are increasingly in demand to rise to the challenges of complex social and economic problems. So can we collectively agree to ditch this outdated term and be clear about what we're looking for and training in? Skills like building rapport, mediating, collaborating, teaching, coaching, influencing, empathy, leadership, and complex problem solving. That feels better already.
3. Legacy programs and on-premise skills
With the rise in cloud computing, services and platforms, along with a trend toward hybrid and remote work environments, expensive custom systems quickly turn into legacy systems, and the need for on-premises staff has significantly reduced – and not just in IT. Across the board, the rate of change is such that certifications and training that were sought after five years ago, or even five months ago, are now in decline or obsolete. While the need for foundational skills around infrastructure, operating systems, and software won't completely disappear – they may well get edged out by advances in edge computing. Tech is becoming less 'on prem and hands on' and more about being 'switched on.'
Advances in internet-of-things and cloud computing mean that a great deal of infrastructure and software are moving to an 'as-a-service' model, rendering previously coveted skills out of date when they can be sourced better, cheaper, and more reliably in the cloud.
Here's a good example: Why go to the expense and effort of training an entire team in the ins and outs of human resources and people management for your business, not to mention implementing complex systems, when there's a simple, streamlined and straightforward solution right there in front of you? Hint: it's called Employment Hero. That's exactly what we do.
4. In-person meeting management
A few years ago, dialling into meetings was the exception, not the rule. Then Covid-19 came along and, yeah… The world will never be the same again. The skills that worked best face-to-face — meeting and greeting, small talk (*shudder), listening, making eye contact, reading a room, presenting, taking decisions and wrapping up a meeting — they became obsolete overnight. As workers around the world learned to dial into virtual conferences, we quickly found that digital interactions are not the same as in-person interactions. In some ways they were so much better, but also… Zoom fatigue, anyone?
While the return to the office is underway, many companies are choosing to continue operating a hybrid or remote model. We think that remote-first is a more inclusive and more sustainable approach, and as virtual meetings become more immersive, we aren't alone in thinking this really is the future. While meeting in person might not be consigned to the past quite yet, training in managing virtual meetings and digital workspaces is a sound investment
5. Telephone switchboard systems
Just for fun we've included this on our list. Once upon a time we had private manual branch exchanges (PBMX), the earliest version of a private branch exchange (PBX) switchboard. The first was used in Richmond, Virginia in 1882. To cut a long story short, it was exceptionally manual.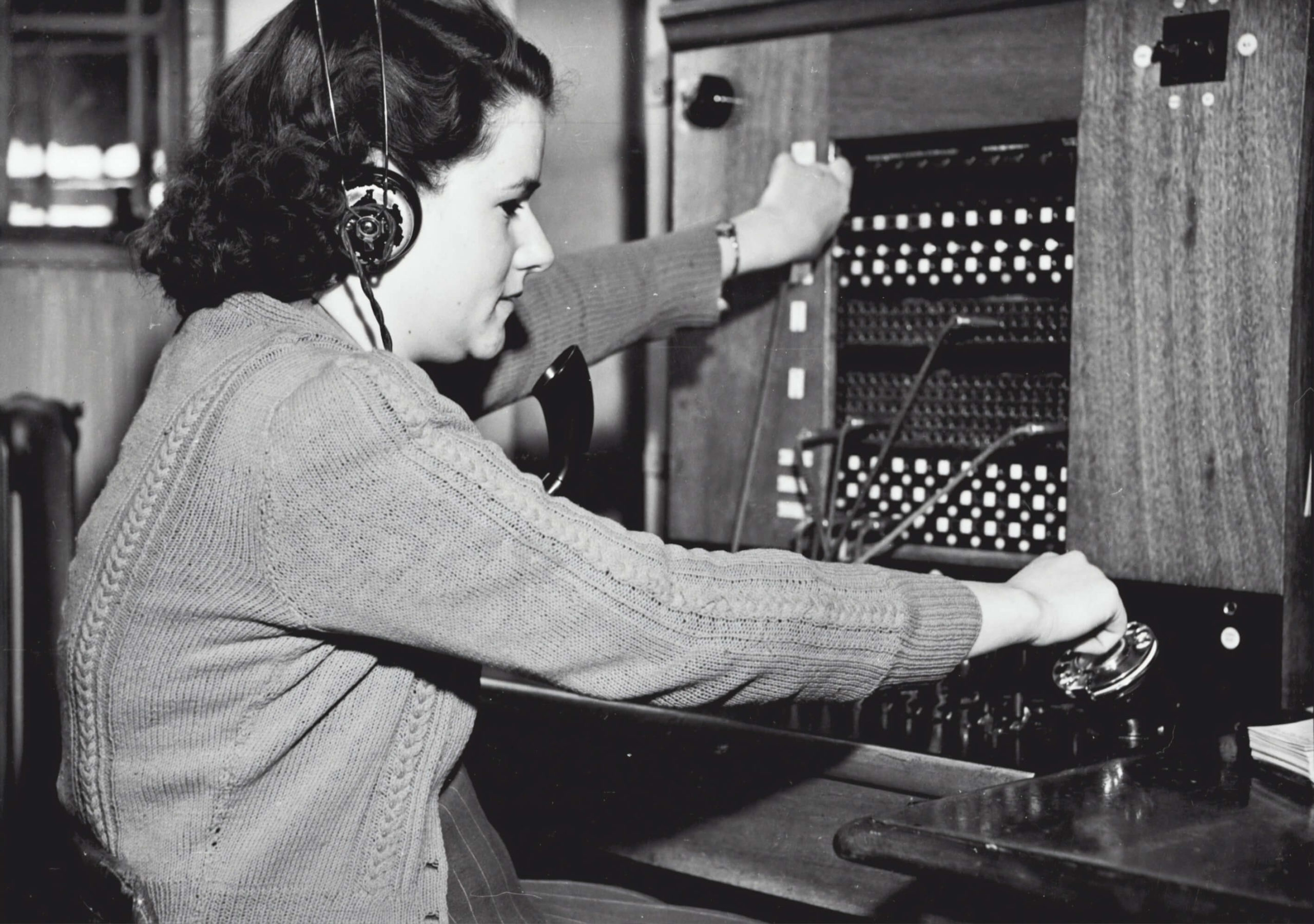 However, these wire-tastic machines evolved into electronic in-house telephone switching systems used to interconnect both internal and external telephone extensions and networks. These provided a low cost solution for managing external calls, conference calling, call forwarding and call accounting.
But when did they go extinct? Well, Panasonic is discontinuing them by 2023. Bye bye PBX. Now we have cloud telephony and virtual switchboards, VoIP. While some might argue that the desk phone is not going anywhere, as a remote-first company, we have a strong asynchronous communication culture that works effectively and efficiently across time zones, and we have a strong hunch that desk phones will be relegated to being used as stage props in the near future.
We aren't quite ready for smartphones that attach to our eyeballs, but we reckon you can go ahead and ditch the switchboard. There's far more flexible, affordable and smart tools out there – and in the future. Plus, we're far more interested in learning to communicate effectively.
Going beyond the basic on-the-job training
The world of work is being transformed in this fourth industrial revolution. For your company and team success, it's vitally important to stay up-to-date with skills. Whether you use an in-house learning management system, external training resources or peer-to-peer learning internally, it's wise to stay up to date with emerging learning and development trends, especially when they go beyond the realm of your current processes and strategies.
We had a stab at predicting the top learning trends of 2022, and we identified six that stand out:
Creativity and innovative thinking
Complex problem solving
Analytical Reasoning
People management
Negotiation
Tech literacy
Digital transformation is disrupting employees' roles and the skills that are needed to perform them. As Cedefop points out, social dialogue and participatory human resource management methods can have a critical role in facilitating nondisruptive adoption of new technologies by organisations and workers.
Will training improve employee performance?
As an employer, demonstrating your commitment to upskilling and training your staff will also positively contribute to company culture, boosting performance across the organisation.
But bear in mind that another trend is emerging – and that speaks to the shift towards employee autonomy and empowerment. Increasingly people are viewing it as their own responsibility to keep their skills and knowledge up to date.
Until now, employers took it upon themselves to deliver programmes to train their staff, in return for (lifelong) loyalty. It's now far more common to switch jobs and careers frequently, and as we move to a more independent, highly mobile and autonomous workforce, it's increasingly challenging to deliver training or skills that are actually relevant.
So, yes, training does benefit employee performance, but it's time to rethink how that training is delivered, and what the purpose is when teaching employees new skills. Is it for their own professional growth and to advance their career development? Or is it simply to benefit their managers?
How has workplace training and learning changed?
The days of manuals and binders of training documents are long gone. (We hope. Right?)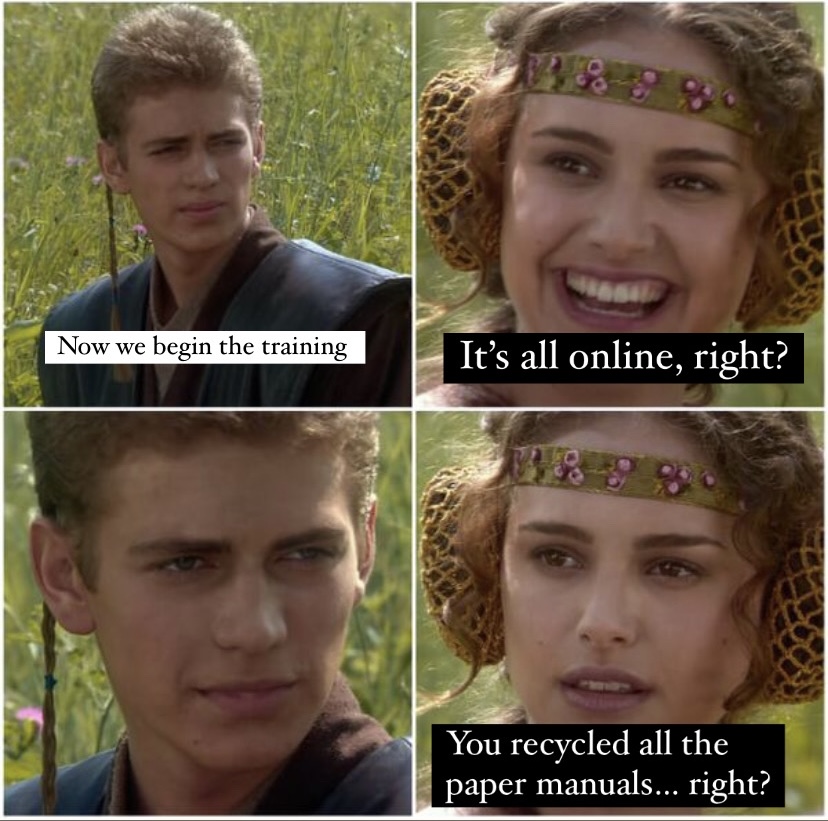 Rather than a static, fixed training system, employers need a much more dynamic approach to skills and training that can accommodate new skills as well as be responsive to how quickly skills change.
At Employment Hero, we advocate for hyper-personalised training tailored to the needs of each employee. This recognises that each employee has their own learning needs and learning pathway, and provides for it in the form of a learning management system (LMS). If you want tips and guidance on how to curate training content from ideation to implementation, check out our guide that will walk you through it with ease.
The wrap up
In order to future-proof your business and your team and provide your employees with the skills they need, you need a way to evaluate and assess current skills, benchmark them, and identify any skills gaps that may exist. When you have an idea of what the skills gaps might be and what new technologies are emerging, you can start to make a plan for upskilling, as well as identify which old skills, processes or technologies you can stop training your staff in.
To prevent skills obsolescence, commitment by individuals and employers to continuous adult learning is required.
Want to save time? Check out our handy guide to digitally upskilling your team which includes a template for creating your digital upskills plan.