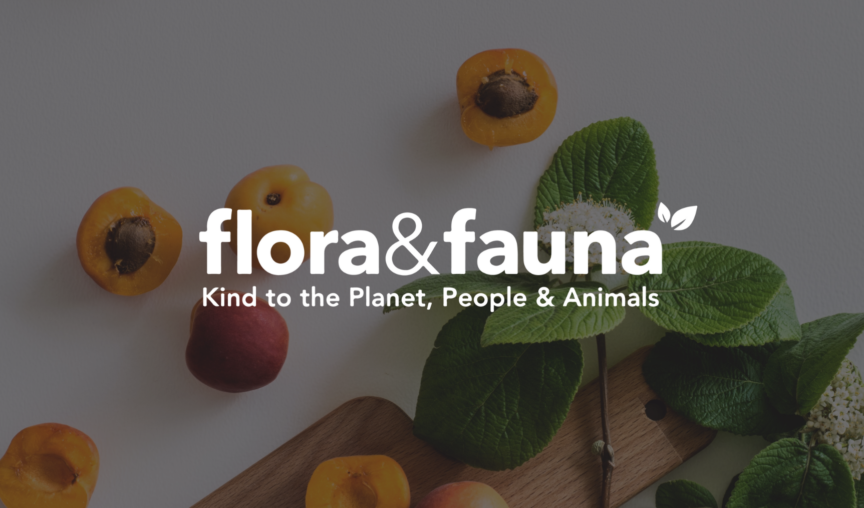 Flora & Fauna is Australia's largest cruelty-free and vegan online store with exclusive eco-friendly products. They are a values-driven business and have one goal in mind — to help make everyone make better choices when it comes to the planet, animals, and its people. Flora & Fauna is passionate about sourcing affordable and accessible products for their customers that don't cost the earth while also providing an inclusive and diverse workplace.
"We believe inclusion and diversity are key to everyday living," say co-founders Tom Abraham and Julie Mathers. "We want to see a workplace that reflects the wonderful richness that we have in the world and the different abilities of people. It's something we ensure happens at Flora & Fauna and we support those who need it." 
Every decision Tom and Julie make behind the scenes is based on one core value — to be kind. This value stretches from the way they source their products, offset their emissions, minimally package their products, and how they treat their customers.
Challenge
Take care of business — we'll take care of HR and payroll
With such an important mission, it makes sense that Tom and Julie have more important things to do than manually manage their HR and payroll admin. Instead, they look to Employment Hero to both streamline their people management processes and make them paper-free.
"We have a sizeable casual workforce," explains Tom. "I was looking for an easy way to onboard people and streamline that whole process. Up until then, it was manual and paper-based. Things would get overlooked — it's all very seamless now."
Solution
Rapid onboarding when you need it
Like many other eCommerce companies, Flora & Fauna saw a flurry of orders when COVID-19 social isolation measures were put in place. When Australia's supply chains for everything from hand sanitiser to toilet paper were disrupted, Flora & Fauna was met with an influx of new and existing customers looking for more sustainable options. Tom needed more hands in the warehouse — and he needed them ASAP.
"It happened pretty quickly," says Tom. "Almost overnight it bumped up. We had to suddenly go from what he had to double everything." Having just launched Employment Hero a couple of weeks prior, as soon as candidates were found, they were onboarded in minutes. "We brought another 10 people on very quickly and the onboarding was pretty straightforward."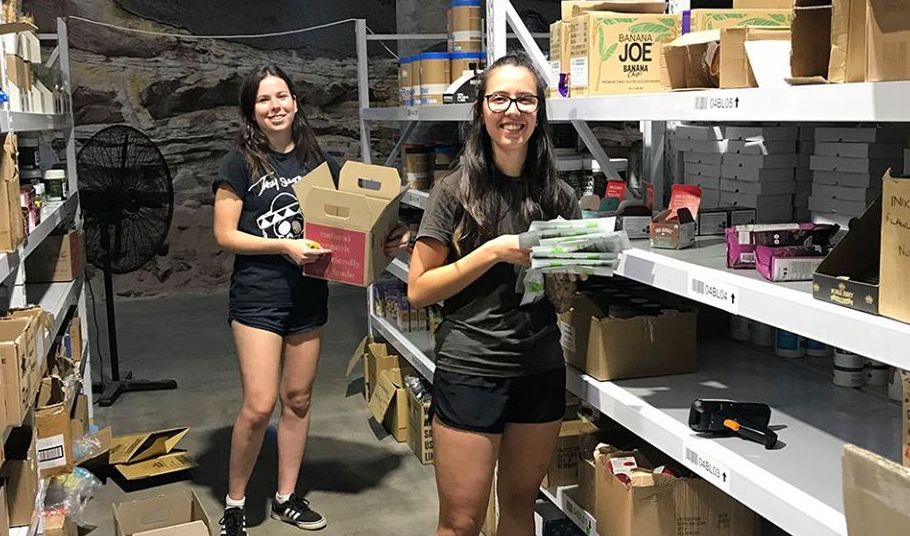 Adapting to the challenges — and opportunities — of COVID-19
With so many new customers, Flora & Fauna has had to pivot their business model quickly. "The panic buying and bulk buying behaviour has cooled off, but now more people are actively buying online instead of in-store. It's an opportunity. We've changed a bit of what we're stocking — we're still vegan, but now instead of soap and sanitary buying, we're switching to food because that's what they're buying."
For businesses like Flora & Fauna, being able to adapt to market demands and pivot quickly can make all the difference; you don't want to be slowed down by HR or payroll admin.
Impact
Be ready to move quickly
Because Flora & Fauna connected Employment Hero HR with its payroll software, employee details from new starters were automatically synced with payroll during onboarding, so they could be included in the next pay run. It was just another thing that Tom didn't have to worry about. It also meant that they could reduce the amount of paper associated with onboarding new employees, as all-important employee information is now securely stored in Employment Hero. 
If you manage a casual workforce and want to be able to pivot as quickly as the market demands, then Employment Hero can help. Onboard new starters as quickly as possible without compromising on compliance and let Employment Hero automate HR and payroll admin so you can focus on what's important — growing your business.