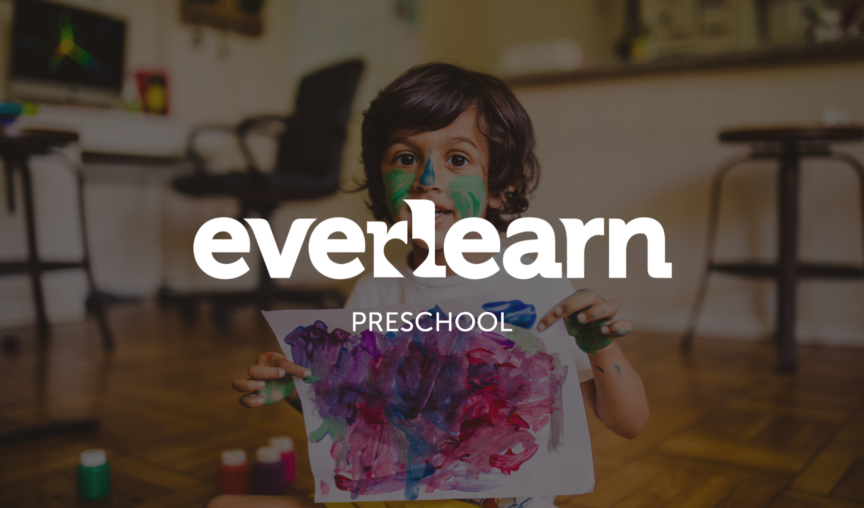 Operating for almost 10 years, Everlearn Preschools has established itself as one of the best early education centres in their areas. The centres pride themselves on creating positive and encouraging environments for children to learn and grow. With two centres to manage, Everlearn is looking to expand in the early education space in the near future.
Everlearn has changed a lot since it first opened its doors and operations manager, Alex Spencer, has seen it all. The business and the number of its employees has grown significantly, but until last year, their HR and payroll administration wasn't keeping up with the pace.
Challenge
Highly regulated industry
Being a small business HR administration was very basic and could not keep pace with the growth of the business according to Alex. "The childcare industry has always been an industry of folders and paperwork. Prior to Employment Hero, Everlearn was no exception and ensuring regulatory compliance has always been a very time consuming and arduous task." At the time, Everlearn was also managing another centre and with 90 employees in total, their processes weren't sustainable.
"Our industry has become far more regulated over the past 7 years," explains Alex. "The fact is, a lot of people are like us, with less than 100 employees. And whilst we are big believers in increased regulatory oversight, going from a far less regulated industry to a more regulated one resulted in a heavy increase in HR and compliance administration – and trying to keep up with those changes has been very difficult."
It was clear that Everlearn's HR processes needed an overhaul, but Alex and his team were unsure in which direction they should be turning. "We were looking at different ways we could improve our processes and we were recommended Employment Hero by a training organisation we use. They said, 'if you want to stay on top of the regulatory burden of the child care industry, you have to get Employment Hero; it's shaken up the industry.'"
Solution
Employment Hero comes to play
Everlearn has signed up with a Premium Employment Hero subscription and Alex's first task was to ensure that all the policies and requirements now required were now hosted on Employment Hero. Instead of relying on post-it notes, Alex now depends on Employment Hero to send 30 and 7-day reminders when certificates expire.
"Employment Hero has made staying on top of the processes—like chasing First Aid certifications and Working With Children Checks—so much easier. We also have 32 policies that everyone has to understand and acknowledge; 16 of those policies are required by regulators and the others are recommended."
Everlearn launched Employment Hero almost a year ago and were ecstatic with the amount of time and resources the platform had saved its centres. When it was time to find a new payroll system, Employment Hero Payroll was at the top of the list.
The centres employ staff across two different awards, each with different pay rates and leave loadings, as well as a number of salaried employees. Employment Hero's award interpretation feature means that each employee is allocated to the correct award during their onboarding and this doesn't have to be calculated by management.
With the majority of the Everlearn team working through timesheets, the ability to record time and attendance digitally rather than on paper has been immeasurable to Alex and his team. "Last week, it took a manager 10 to 15 minutes to approve 50 timesheets. Now they're in the system for when we run the payroll; we've cut that process down from hours of the day to max. 15 minutes."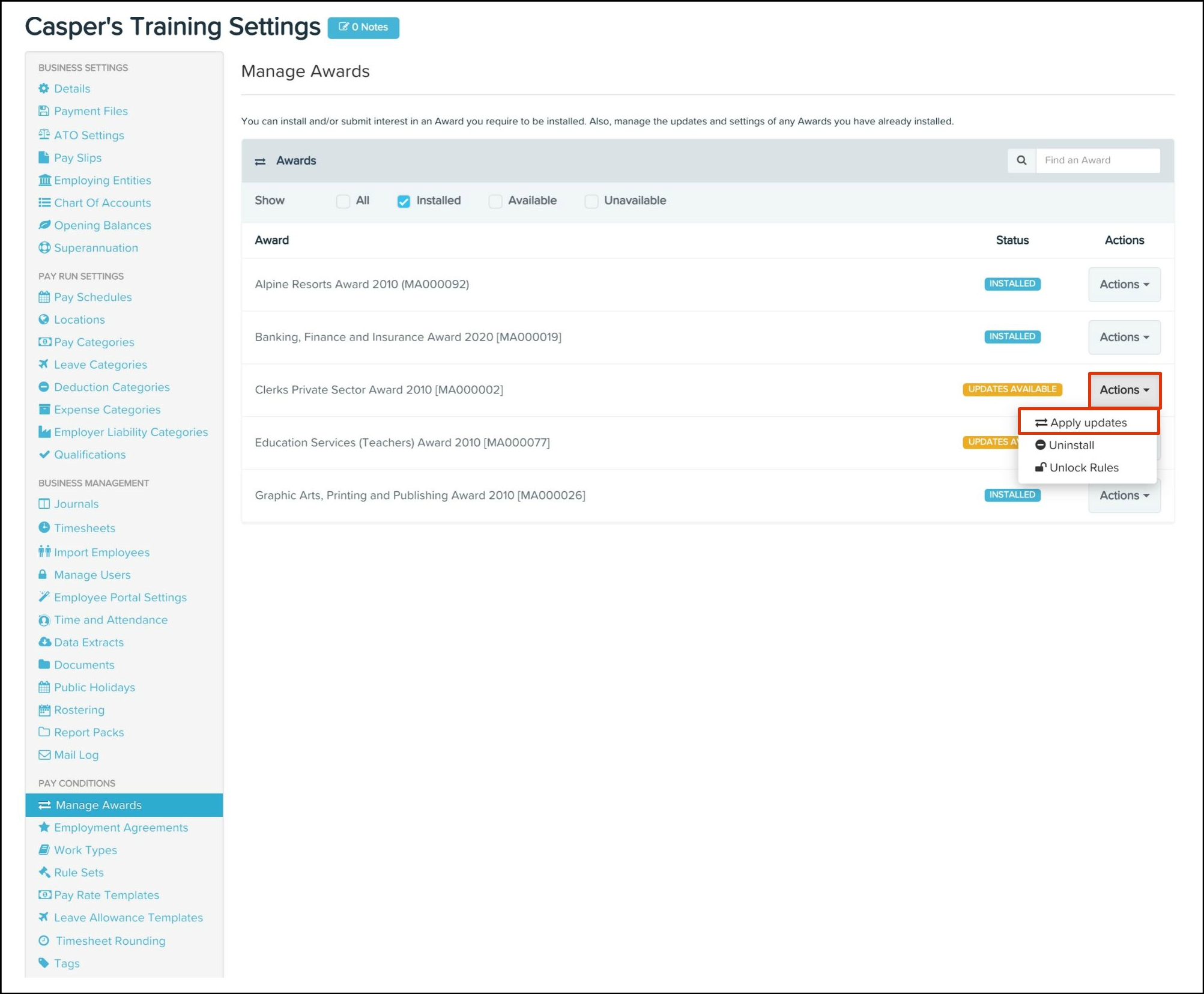 Award interpretation screenshot in Employment Hero
Focusing on what matters
Employment Hero Payroll has saved Everlearn's managers hours each week, allowing them to invest that time in what is most important; the children. Says Alex, "the extra time they have means they can go around and talk to the educators and work with any issues particular children might be facing."
"None of us in the industry really care about admin; we care about the children. But we can't run a business with all the regulations we have without putting a huge amount of time into it. By switching to Employment Hero, we've taken all that time back."
Impact
Alex and the leadership team at Everlearn aren't the only ones that have benefited from Employment Hero's implementation; their staff are also loving the ability to monitor their own leave and personal details through the app. "It's really empowering for them to be able to do it themselves," says Alex. "It's also taken more work out of my hands as it's really easy for them to manage."
Everlearn has its sights set on opening a third centre and despite likely increasing their staff by over 50%, Alex is confident that Employment Hero will ensure the process is seamless. "Having Employment Hero basically means that we have no need for an HR manager. Even with our increase in staff, we don't foresee a situation where we would need an HR administrator."
If your business is currently struggling to keep up with compliance in an increasingly regulated industry, Employment Hero is the perfect platform to help you. Cloud-based data storage, together with the compliance reports and policy templates, is the easiest way for you to stay ahead of the curve. Book a demo today.