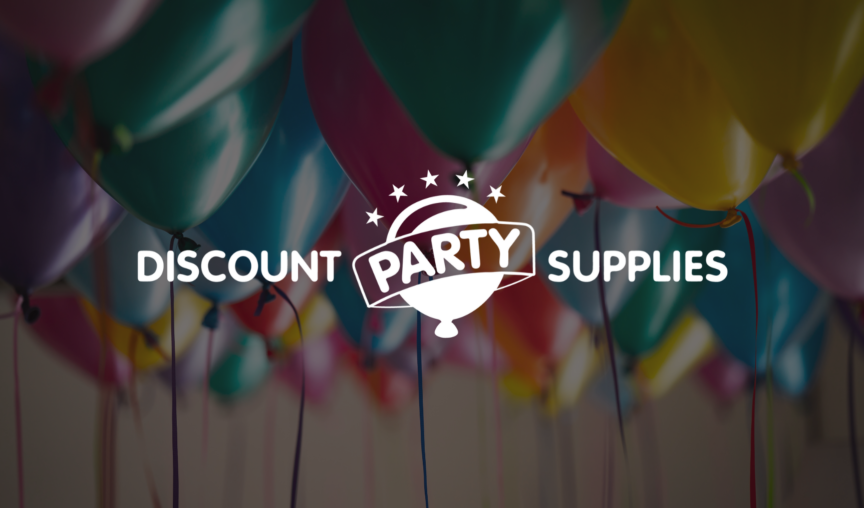 From a humble home-based business to becoming one of Australia's leading (and most exciting!) online party suppliers, Discount Party Supplies has grown a lot in the past 10 years. The family-owned business is passionate about preparing everything you could ever need for your party. This commitment to customer service is why Discount Party Supplies was recently named one of South Australia's fastest-growing businesses in the Fast Movers Top 25 — and they know their employees are a huge part of their success.
"A lot of businesses underestimate the difference between happy and unhappy employees when it comes to productivity and output," explains Chantelle, Finance, Administration, and Compliance Coordinator at Discount Party Supplies. "It's important not to underestimate that. To look out for each other and try to make everyone the best version of themselves. That's important to us." 
There's not many businesses that recognise how important employee wellbeing is to overall performance, so it makes sense that Chantelle would find an affinity with Employment Hero. "Employment Hero allows us to bring all that together and just make it easy."
Challenge
Scalable processes for growing businesses
Discount Party Supplies has almost doubled their employees in less than a year and has ambitious plans for the future. Though their existing, manual processes hadn't been cause for concern yet, it was clear this process needed to be streamlined as the business continued to grow.
"HR can be complicated and hard. When it comes to contracts and pay rises, it can be quite daunting. To keep it simple in one place and have a system and procedure is just really important. We're growing as a business, so it's important to have that."
Paperless onboarding was one of the biggest drawcards for Chantelle. "Our payroll and HR was manual — paper spreadsheets and filing — which worked really well, but we need to keep up with the times. We've had a lot of new people coming on, so the onboarding process was one that got us really excited. Every time a new casual comes on, they can do their eTFN, their super, and sign their contract; it's really great."
We asked Chantelle how much time she thinks she's saved with paperless onboarding. "Before Employment Hero? If I knew a casual was starting next week, I'd allow two hours to get it all ready to go (including signing). Now it's maybe 15 to 20 minutes — massive time-saving." And it's not just the time saved that's a bonus for Chantelle. "All the paper and printing costs, and saving trees. We're always thinking about the environmental impact, so being paperless is something that fits our brand."
Solution
24/7 access for employees and managers
When onboarding is done and dusted, Discount Party Supplies' employees can access their policies and contracts 24/7 using either their desktop or mobile device. With this on hand, they don't need to wonder if they're doing the right thing or not; it's all there in front of them. 
"We have our handbook in Employment Hero as an HR document," says Chantelle. "Before that, we gave new starters a manual copy. I know if it was me, it could be somewhere at home, at the office, or somewhere else. But it's really easy to find in Employment Hero".
On top of making it easier for employees to find the information they need at a moment's notice, it's equally important that Chantelle's managers have access to important details regarding their direct reports. Employment Hero's security permissions allows Chantelle to choose which parts of the employee file that managers can see so they can react accordingly. 
"We have multiple managers that need to access different parts of the platform. For example,  warehouse managers need different access to different functions. It's great that everyone can jump in to Employment Hero and make notes when they need to."
Culture is king for Discount Party Supplies
Knowing how important the employee experience is to Discount Party Supplies, it's no surprise that Chantelle has been utilising the platform's employee engagement features, including Custom Surveys and Company Values. 
"We're big on culture and happiness and coming to work happy and providing a really wonderful environment. We have our company values (SHINE) on the platform, and that helps each of us with the breakdown reminders of values and culture. It's there for everyone to see.
We're also currently trialing Custom Surveys. We currently use Office Vibe, but for both employees and staff, we want to keep things simple and not have too many platforms"
Remote ready
Like many companies, Discount Party Supplies has had to adjust to the challenges of COVID-19. Chantelle is grateful the team could use Employment Hero to adapt.
"We're using the dashboard and Company Feed frequently. That's been great, especially since we've had people working remotely. Everything was changing daily with all the updates, like every other business. Without the Company Feed, it would have been quite challenging to let people know what was happening. To have that comms platform with everything central has been great timing."
Having remote access to the platform was equally as important to Chantelle as it was to her team. "Knowing that I can access contracts or see daily and hourly rates from anywhere…It's the way everything is going and it's amazing. I don't think anyone could have foreseen the last couple of months and to have that ready to go and not worry about was great. The decision to WFH really happened within a day and I'm proud we could do that so quickly. I can't imagine what it would have been like without Employment Hero. It just shows that we're a business leading not just in party supplies, but in operations too."
Impact
The future is bright for Discount Party Supplies
As the business continues to grow and face new HR challenges, Chantelle knows her and the team will be ready — and Employment Hero will be ready to support them. If you'd like to know more about keeping your employees engaged and supported no matter when or where they work, speak with an Employment Hero expert today.