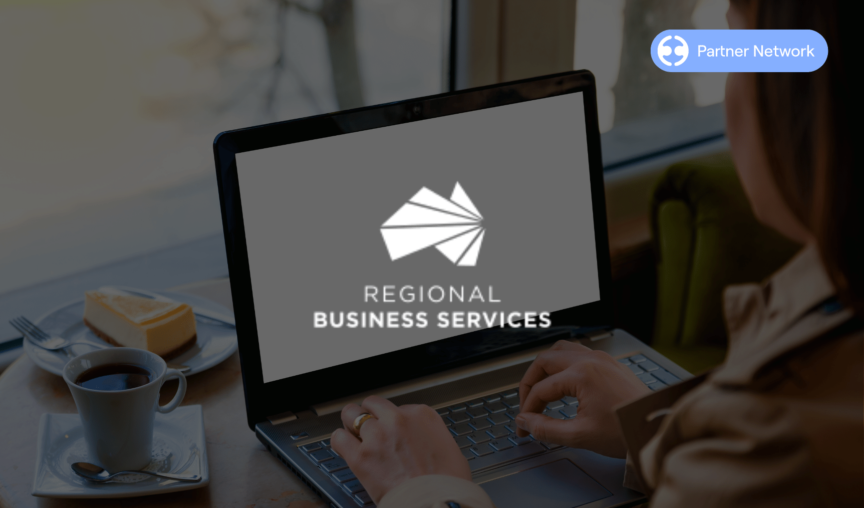 Regional Business Services
Townsville, North Queensland
N/A
Bookkeeper
Explore this case study if:
You're looking to add value by offering payroll services on top of your existing services to clients
You're keen to decrease payroll processing times and improve efficiencies
You need a flexible, true cloud payroll solution
About Regional Business Services
Regional Business Services is a cloud-focussed business consultancy. Shantelle Yesberg, Business Administration Manager of Regional Business Services Pty Ltd shares their experience of using Employment Hero Payroll.
Solutions…
A feature-rich software
"Employment Hero Payroll has revolutionised the way we process payroll and manage our employees from a payroll perspective not only in our own business but also for our clients for the better. It is a feature rich, enterprise level program that is perfect (and affordable) for businesses of any size. We now proactively offer payroll services on top of our usual service offerings, when previously it was considered a rather cumbersome and manual process." 
Improved payroll processing efficiency
"Employment Hero Payroll enables us to process payroll more efficiently by utilising a number of things such as: Full rostering with costing;  Staff electronic clock in and out (Time and Attendance Kiosk); Meeting business statutory requirements and the ability to link to Modern Awards. All of these items help us in removing those "grey area" questions when completing a pay run.
By utilising Employment Hero Payroll we have also removed the need for manual timesheets to be completed as timesheets can now be submitted electronically via the employee portal or created automatically by utilising the Time and Attendance Kiosk. This has been invaluable when working across different sites and locations. It also allows us to assist our clients in completing their own payroll as there is no collection of paper timesheets or scanning back and forward required."
Employee self-service portal
"The employee portal with ability for employees to update their own personal information, as well as receive rostering shifts and submitting leave requests is the most beneficial feature of Employment Hero Payroll. This allows the employee to ensure that their bank account details, superannuation details and personal information is up to date and in turn has saved valuable time in reprocessing rejected payroll payments. There is also no more excuses of not having received rosters, or needing reprints of pay slips or payment summaries as these are available instantly in their employee portal."
Time saved on award interpretation
"Employment Hero Payroll's advanced features were well received by our employees, as they no longer were required to fill out manual timesheets or had to call through to the office in order to collect rosters. By utilising the Clock Me In App, employee timesheets are now automatically generated and as such has removed any discrepancies faced in the past.
Electronic rostering has also provided the ability to complete this task from outside the office with employees receiving their rosters as soon as the roster has been published for all to see. The pre-built awards feature has removed the grey areas of trying to interpret awards, whether trying to do so for public holidays, overtime, weekend work or allowances. With the guess work removed, countless hours have been saved from struggling to interpret awards which means we can be sure that our employees are being correctly paid each and every time."
Instant access to information for employees
"I would recommend that businesses utilise Employment Hero Payroll any day of the week. For employees it allows them to not only have instant access to their timesheets/payment summaries/rosters etc, but also allows them to manage their own details such as bank accounts/addresses etc.
For employers it is a seamless program that integrates electronic timesheets, rostering, pre-built awards (if applicable) and super stream compliance that takes the guesswork out of payroll. The time saving afforded to businesses from utilising Employment Hero Payroll is invaluable and for such a well thought out, all inclusive payroll system to be available to all size businesses is amazing."
If you're keen to get started on saving time and improving efficiency, get in touch with us.