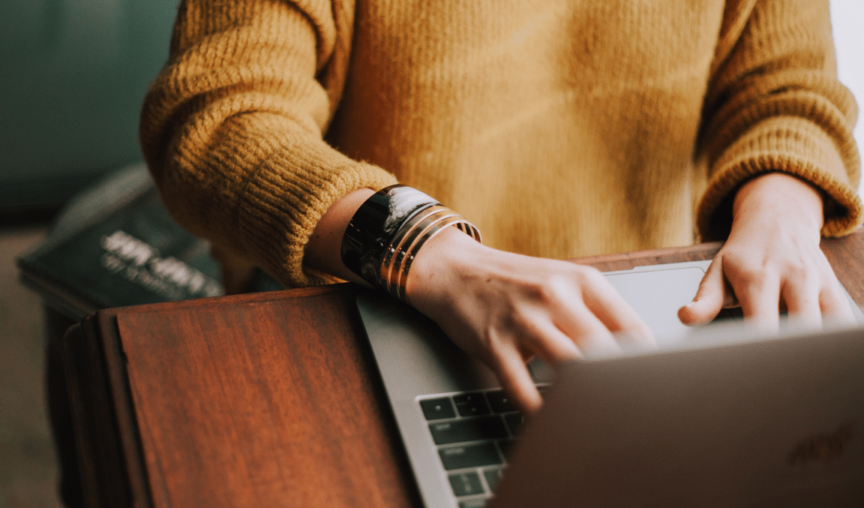 Hello and welcome to the second half of 2022! It's hard to believe that we're more than halfway through the year (seriously, where did the time go…?). Like with any new month at Employment Hero, we're ready to round up the latest and greatest product updates.
In our June product wrap up, we share updates on an easier way to make changes to clauses in contracts, system changes to Australian superannuation, and updates to Malaysia and Singapore Payroll. We also share changes to UK Leave categories, as well as mandatory two-factor authentication (2FA). Let's jump in.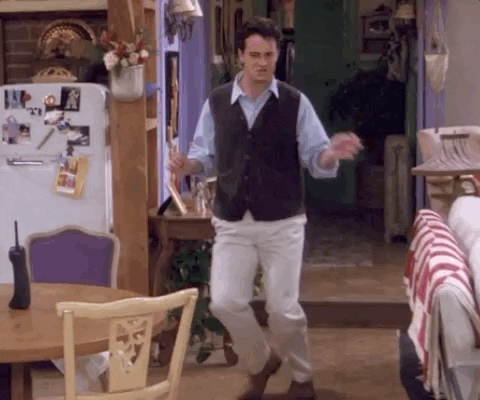 Our monthly product updates got us feeling like…
Two-factor authentication is now mandatory for Employment Hero accounts
At Employment Hero, we take your data seriously. That's why on 1 June 2022, we made two-factor authentication (2FA) mandatory for Employment Hero accounts that have access to tax, accounting, payroll, business registry or superannuation information.
Now, two verification steps will be required before you can access your account. This additional step will be sent as an SMS or via an authentication app.
This is an added layer of security that ensures your data stays safe and secure. Learn how to set up 2FA on your device here.
An easier way to make changes to clauses in Employment Hero templates
You asked, we listened and now, managing Employment Hero templates for your new hires just got a whole lot easier with our in-platform editor.
We've improved the user interface (UI) and added in-platform education to make sure you include all of the correct clauses in your employee templates.
You'll also see an educational banner that outlines the actions you can perform when editing the document. This makes it easy to ensure all important information is included, and that any irrelevant information is removed.
You'll also be able to clearly see the variables in these documents (highlighted in pink and purple text), allowing you to distinguish between auto-populated clauses and those requiring edits.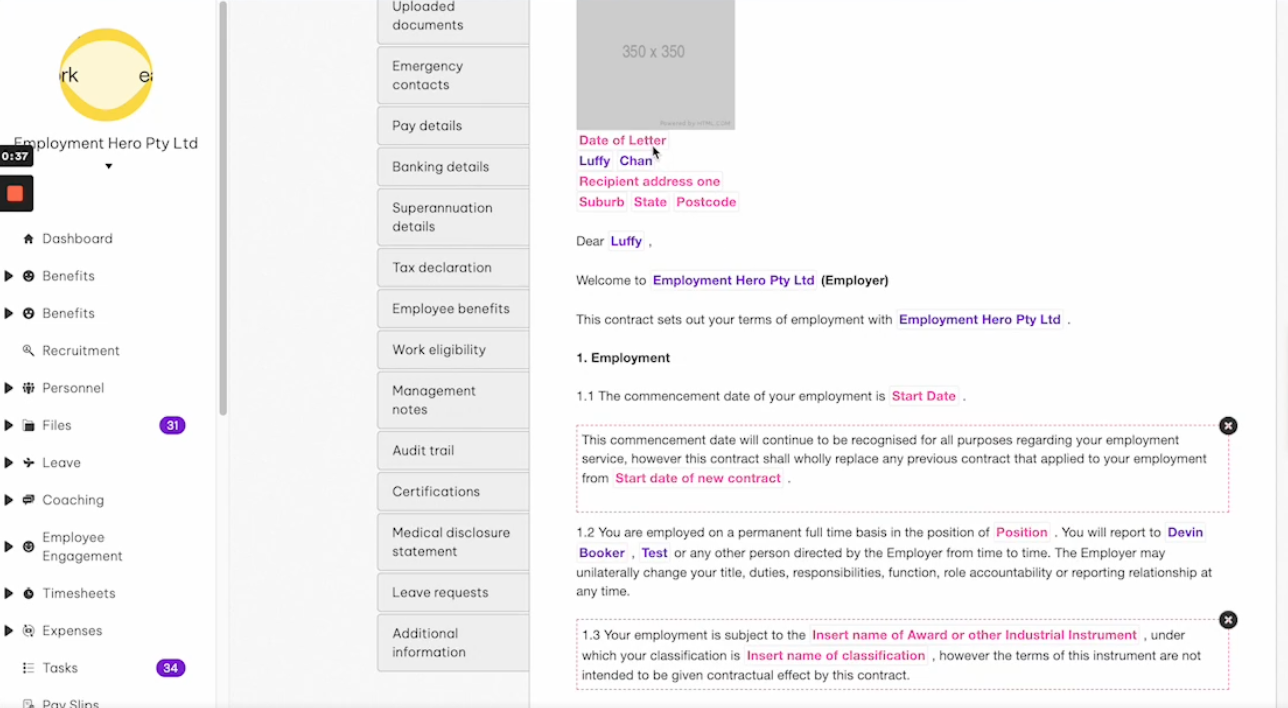 Be across system updates in Australia in line with superannuation changes
On 1 July 2022, there were a number of changes to superannuation in Australia. Learn about the changes to super here.
The $450 monthly salary threshold has been removed
From 1 July 2022, you will need to pay superannuation guarantee contributions to an employee's super fund regardless of how much you pay them.
Note: All other existing exclusions to be considered when paying the superannuation guarantee will still apply. For example, under 18s must still work for over 30 hours per week to be eligible.
Learn how to action the removal of the $450 eligibility threshold for superannuation here. 
The super guarantee (SG) rate has increased to 10.5%
On 1 July 2022, the super guarantee (SG) rate increased from 10% to 10.5% and will progressively increase to 12% by July 2025.
Learn more about understanding your payroll settings to account for this change here. 
New Zealand customers can now download signed IR330 pdf files
Managing compliance and records can be tricky business. That's why we've made it easier for you to stay across information relating to electronic tax declaration forms and record-keeping obligations.
Now, those managing employees in New Zealand can easily manage tax code declarations. Admins and Employees are able to download a completed signed IR330 pdf file, as well as keep track of different versions of IR330 files submitted by employees across their careers. Learn more about tax code declarations here. 
Downloading the IR330 pdf file
Updates to Payroll in Singapore and Malaysia
We've made some changes to Employment Hero Payroll in Singapore and Malaysia to help you better manage your team.
For Admins with employees in Singapore and Malaysia, you'll find a new leave category setting called 'Limit leave accruals to the first pay run for the period'. If this setting is enabled, leave accruals for the selected leave category will only occur on the first pay run of the period.
You will also find a new 'legal name' field for employees. You'll be able to see the optional 'Legal name' field within the employee details page which will be reflected in statutory reporting.
In Malaysia, in accordance with the Government's announcement on the Budget 2022 in October 2021, the current statutory contribution rate for employees' EPF at 9% which was extended until June 2022 wages (July 2022 contribution), has now returned to 11% from July (August 2022 contribution).
We have also made available the option to export the EIS report as PDF/Excel for your convenience. Additionally, the EIS report has been made available via the 'Reports' page, as well as its current functionality of being exported upon the finalisation of a pay run.
We're continually working on localising the platform for our Malaysian customers
We recently launched payroll in Malaysia and we're as committed as ever to improving it to meet the needs of our Malaysian customers including:
Updates to Custom Security Settings (CSS) to include statutory details
Statutory details has been added as a report template and the data required for it has been added
The custom report template for bank details has been localised for Malaysian customers
Changes to UK Leave categories
Managing leave can be challenging at the best of times. For our UK customers, we've added the ability to disable leave categories from future use.
Previously, after a leave category had been used within a leave request, it wasn't possible to delete it or prevent it from being used in future leave requests. This made it difficult for both Admins and Employees to select the correct category if any of them are no longer applicable.
Now, once a leave category has been disabled, it can no longer be used. This includes new leave requests and the creation of leave rules, including assignment to leave rules. You also have the ability to re-enable leave categories and see all historical reporting, even if disabled.

You can now choose to disable Leave categories from the right-hand side.
Follow along every month for the latest and greatest product updates
We want to help our customers get the most out of our platform. Whether it's HR, payroll or benefits, you can expect to find new updates here – all designed to make your world at work easier. If you'd like to stay up to date with all of our content, you can visit our resource hub or follow us on LinkedIn.