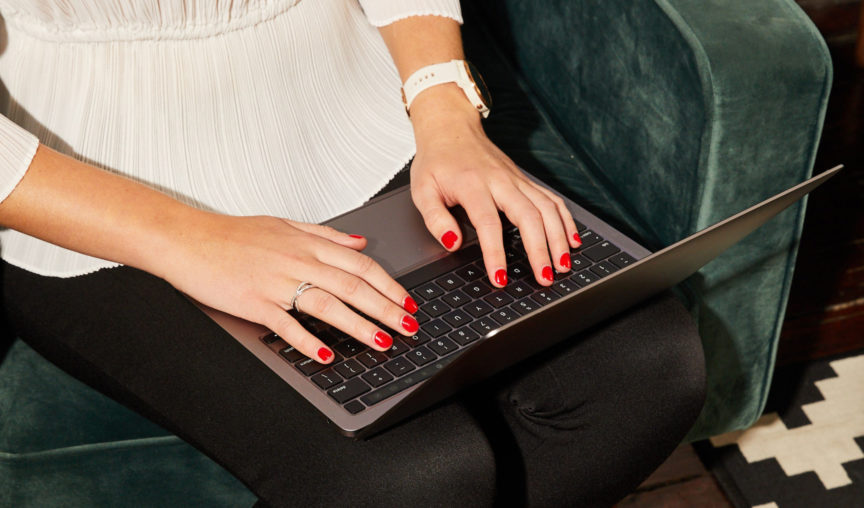 At Employment Hero, we love making employment easier and more valuable for as many people as we can – so it should come as no surprise that we also use Employment Hero for our own HR, payroll, employee benefits and employee engagement!
So yes, in case you were wondering – we drink the Kool-Aid.
As an employee using Employment Hero, there are a bunch of features that make my life easier.
My favourite? Diverting my pay into 3 different Swag Stash accounts to optimise my savings – without having to have that awkward conversation with payroll about why I can't be trusted to do it myself.
Enter Hero Dollars
A close second is saving every dollar I can by using Hero Dollars when using the Discounts store, whether it be for electronics or homewares or gift cards for Woolies or Coles to use for my groceries.
Not only are these items usually already discounted, I can reduce the cost even further by using my Hero Dollars to buy them.
You can also use Hero Dollars in conjunction with other payment methods, like debit or credit cards or InstaPay. But unlike credit or debit cards, Hero Dollars have no credit card fees, so you're paying less again.
You can even convert your Hero Dollars into real cash in your Swag Spend account, to be used on coffee, groceries, bus fares —whatever you like. 
Hero Dollars can now be converted into cash. Looking for a way to spend your Hero Dollars but don't need anything in the Swag Store? You can now convert your Hero Dollars into cold hard cash with a Swag Spend account and Visa Debit card. Head here to see how it works.
How can I get Hero Dollars?
Haven't heard of Hero Dollars before? Some employers connect Hero Dollars with their reward and recognition processes.
This could be for the Recognition tool in the Company Feed, or for small bonuses for birthdays or work anniversaries.
Go to My Benefits > Discounts to see if there are already Hero Dollars in your account (the balance will be shown on the top left-hand side).
How are other people using their Hero Dollars?
With literally thousands of items in Discounts, there are so many ways you can save.
Here's how others have used their rewards in Discounts:
Adam, Customer Success Specialist
"I've started using the Hero Dollars earned through things like Recognition and anniversary celebrations to purchase Coles gift cards, which I can then use to top up my Opal card for travel to and from work. Not only does this put a dent in my travel budget, it also means that by Employment Hero showing their appreciation for me, but I can also show my appreciation right back by showing up to work!"
Veronica, Business Development Manager
"I love going to the movies, but it is usually so expensive in Australia. I wanted to have a look at how much this was going to cost me with the discount on Discounts, and I actually realised I had $50 Hero Dollars from my employer from Christmas. This allowed me to go to the cinema twice with my partner—completely for free!"
Nidhi, Customer Success Manager
"I usually use my Hero Dollars to buy Woolworths gift cards and top up my Opal card. It pretty much means free travel for the month and I can use that money elsewhere. I usually spend $30 a week on my commute, so depending on how many Hero Dollars I have, I save over $100 dollars a month. Or I use it to buy birthday presents for my family – they don't need to know their $100 gift card didn't cost me a cent!"
Charlotte, Talent Acquisition Specialist
"I have been wanting to try the Gold Class cinema for a while, so when I saw the discount through Discounts, I jumped at the chance! Watching a move whilst being served wine and dinner – all paid by my employer with Hero Dollars – was simply divine!"
Ready to check out Hero Dollars?
Sign in to Employment Hero and head to the Discounts (under the My Benefits tab on the left-hand side of the page) and see what you could spend your Hero Dollars on.
Want to introduce Hero Dollars into your company? Reach out to us today to find out how!
11 reasons to switch to Software as a Service (SaaS) HR