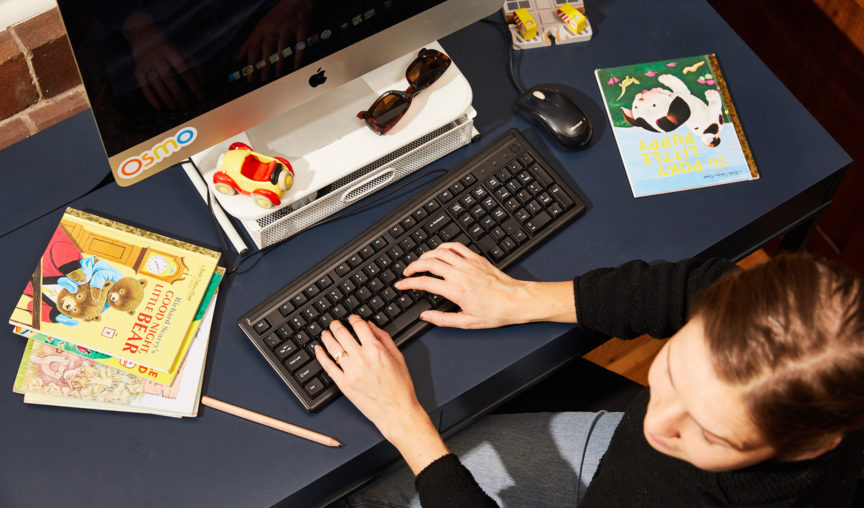 The Australian Federal Budget has just been announced. So, what does it mean for you, your business, and your employees? There's no denying that 2020 has been a year that none of us could have prepared for. To say it has put significant financial and emotional strain on millions of Australians would be an understatement.
With bushfires, floods, COVID-19, and a recession all contributing to the current economic climate, it's no wonder that many of us are looking to the government for additional support. This year saw over 1 million people lose their jobs across the country, causing millions of people to rely on JobKeeper and Job Seeker payments. As an employer or small business owner, we know it can be difficult to keep up. With the announcement of JobKeeper, Job Seeker and many other additional support packages, de-coding government and legal jargon can seem like a task in itself.
Before we dive in, it's important to note that this budget has been designed with one thing in mind — to create jobs and get as many people back to work as possible. Since March, many Australians' circumstances have changed dramatically, and the government's plan for our road to recovery is through job creation and rebuilding the economy.
If you're looking for an easy-to-understand, quick-read version of the Australian Federal Budget 2020, this is it. Read on to find out what the Federal Budget means for you, your business, and your employees.
Summary of the Federal Budget 2020
JobMaker will provide a hiring credit to businesses who employ young people under the age of 35.
Tax breaks will be brought forward from the proposed 2022 timeline and backdated to July 2020. It will see the income bracket increase for low and middle income earners, resulting in a boost to household budgets.
The instant asset write-off will now be expanded to Australian businesses with turnover of up to $5 billion. This will be available until June 30, 2022 and covers 99% of Australian businesses.
An additional $2 billion will go towards R&D Incentives
This will place Australia in a budget deficit of $703 billion, with it peaking at $966 billion in 2024.
👉 Watch our webinar where we unpack the Federal Budget 2020 here. 👈
JobMaker
JobMaker will encourage Australian businesses to employ young people. Over the course of a year, businesses that employ those under the age of 30 will receive $200 a week and $100 per week for those aged between 30-35. This hiring credit will be an incentive for Australian businesses to employ young Australians and must work at least 20 hours per week to be eligible. This program will be available to all Australian businesses, excluding major banks. It is estimated that over the next four years, JobMaker is forecasted to aid in the creation of over 950,000 jobs.
Want to learn more about the JobMaker Hiring Credit? We've created a fact sheet to help you understand it.
Tax System Changes
The government has announced that income tax cuts that were scheduled to begin in July 2020 will be brought forward and subsequently backdated to July 2020. This move will see an instant boost to household budgets in a bid to see future spending on goods and services increase across the country. Over 11 million Australians will benefit from changes to income tax.
The tax cuts initially planned for 2 years' time will be brought forward and backdated to July 1, 2020. The low and middle income earner tax offset of $1080 will also remain in place for an additional year. The threshold for income tax will increase for the 19% tax rate from $37,000 to $45,000 and the 32.5% tax rate will increase from $90,000 to $120,000. These changes will mean that employees PAYG tax withholding amounts will be reduced, leaving Australians with more money in their pay packets.
Instant Asset Tax Write-Off
Businesses with an annual turnover of up to $5 billion will be able to write off the full value of any eligible asset they purchase through their business. This will apply to 99% of Australian businesses and will be available from 6 October 2020 through to 30 June 2022. This could be applicable to the purchase of a new vehicle, new machinery, office equipment or tools. Additionally, Australian SMBs with turnover between $50-500 million are able to deduct the full cost of second-hand assets that cost the business less than $150 million.
Note: These assets are required to be purchased prior to 31 December 2020 and installed or used by 30 June 2021. The instant asset tax write-off that was expanded under the COVID-19 response has also been extended. This means that for businesses with a turnover of up to $500 million, they will be able to instantly write off assets with a value of up to $150,000 each.
Loss Carry Back
For businesses that endured a significant reduction to their cash flow, the government has announced that those with a turnover of up to $5 billion will be able to offset their losses up to 2021/22 against previous profits made in or after the 2018/19 financial year.
Changes to superannuation
The government has proposed new changes to superannuation funds. Under these changes, new accounts will no longer be created when an employee starts a new job. From July 1, 2021, superannuation accounts will follow the employee to their new workplace. The goal of this is to reduce the amount of fees that accumulate over time where Australians have multiple superannuation accounts set up.
Superannuation funds will also be required to meet an annual performance test. Funds who are classified as underperforming will be required to notify their members. This is set to save Australians $17.9 billion over the next 10 years.
R&D
The government has announced an additional $2 billion through the R&D tax incentive. This new package means that the previously proposed cap of $4 million on annual cash refunds will be scrapped. Alternatively, Australian SMEs with an annual turnover of $20 million or less will now benefit from the refundable R&D tax offset being set at 18.5% above the claimant's company tax rate. Previously, the rate was 13.5%.
National Digitisation Plan
To keep up with technology and get more businesses online, the government has announced an additional $419 million to create a nationals directory. This directory will make it easier for small businesses to register for an ABN, ACN or license in one central place.
Small business tax concessions
The existing small business tax concessions currently available to Australian businesses with an annual turnover of up to $10 million will be extended to businesses with an annual turnover of up to $50 million. These tax concessions will be applicable to up to 10 different expenses and exemptions such as deductions on start-up costs and FBT exemptions.
Mental health and small business
The government has announced it will provide an additional $6.5 million in funding for 2020/21 to help support the mental wellbeing of Australian SMBs affected by COVID-19. This will see an increase of $4.3 million to expand the current mental health program for business owners. This will allow small business owners to have access to free one-on-one telehealth sessions with trained professionals to support their mental health.
The wrap up
We know these times are tough, but we will get through them. With a focus on job creation and getting young people into work, we can expect the economy to grow.