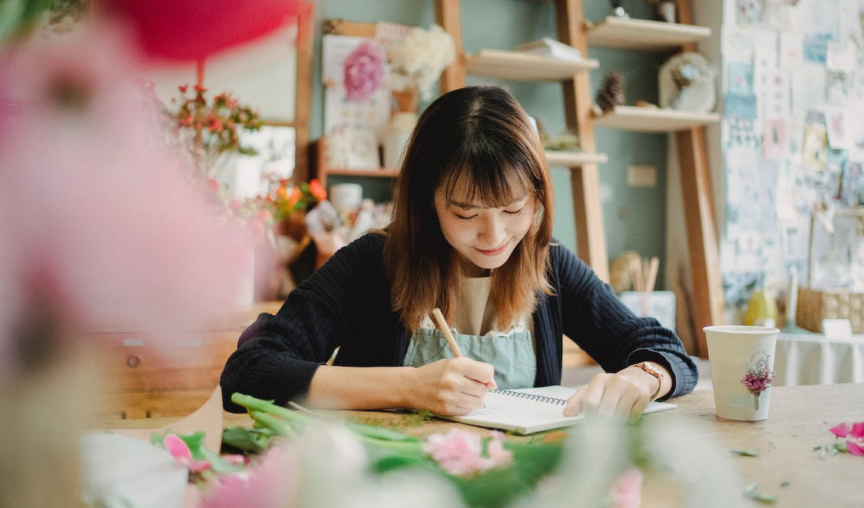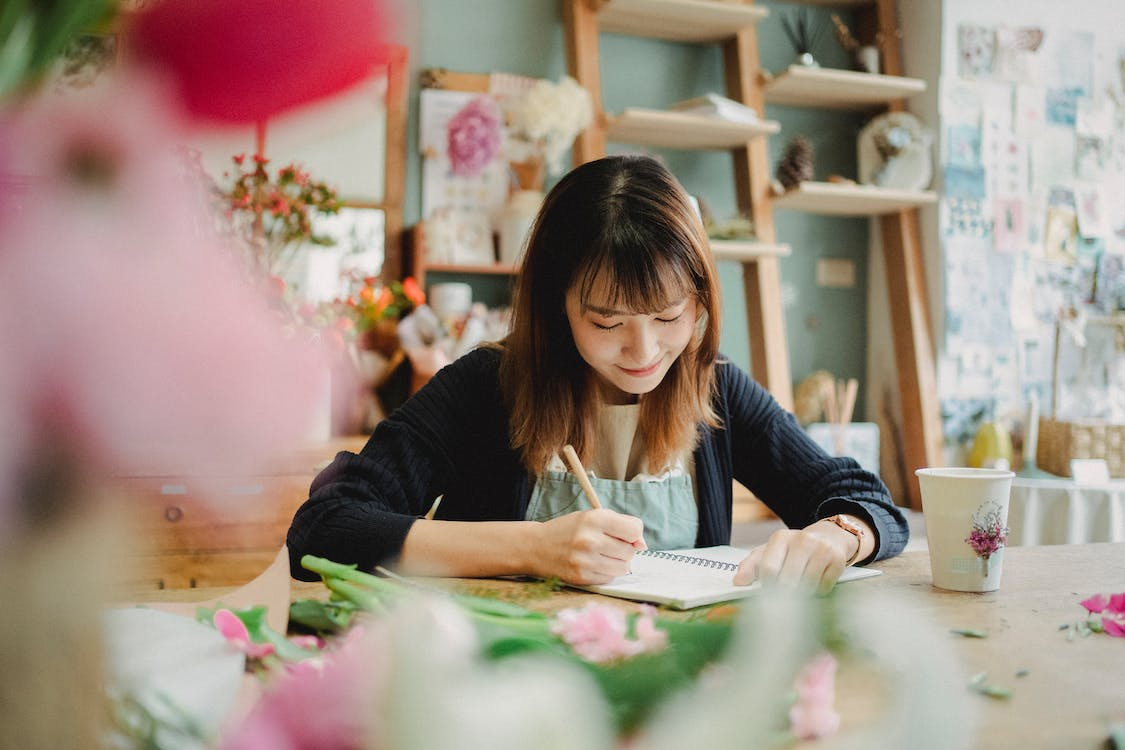 When it comes to hybrid or flexible working models, one of the biggest challenges for small businesses is recording and tracking employee time and attendance. Whether you're keeping track of your profitability or the hours that your employees are working (and where), time and attendance tracking is a crucial function to keep a handle on your business operations.
The days of manual time tracking and paper timesheets are – we hope – behind us. Data entry is time-consuming and human error can make it extremely unreliable. Thankfully nowadays, time and attendance tracking can be easy peasy with cloud-based staffing software.
Let's take a closer look at these tools to understand what they can do and why you need them.
What are cloud-based time and attendance tools?
Cloud–based time and attendance tools are software features or applications that track your employees' hours while at work. Cloud-based tools can help employers track working hours outside of the business premises, such as when employees are working from home or working remotely, or working in a company vehicle.
Within one digital platform, using their own devices or devices that the employer provides, employees can clock in and out for shifts, track breaks, and record leave and absences.
Cloud-based tools can track data and sync to payroll and HR systems in real time to help with rostering and to ensure that you're paying your staff correctly. The tools also provide insights into productivity and performance, and can be used to harvest data to report on sickness, lateness and absenteeism.
What are the challenges involved in managing time and attendance?
Time and attendance tracking is much easier now thanks to cloud-based tools and software. However, that's not to say that challenges have been eliminated. Whether you're a global business operating across different time zones or regions, or a small business employing shift-workers, accurately tracking your employees' time can still be a headache.
When it comes to managing time and attendance, the biggest challenges we hear about revolve around issues with manual timekeeping and having outdated HR systems – which are related issues, when you think about it!
Manual timekeeping
Manual timekeeping is notoriously prone to human error. Research shows that entering data into spreadsheets can lead to an error rate of 18%-40%. With such high error rates, it's no wonder that employees who are responsible for data entry, typically in admin roles, can be susceptible to work related stress which in turn reduces productivity.
Outdated HR systems
Using outdated systems to try and manage complex scenarios can get messy quickly. Paper-based timesheets and leave management processes leave the door wide open for manual errors. Mistakes are easy to make but hard to trace, identify and rectify, and they aren't up to date in real time.
Systems become outdated when they aren't able to integrate with other HR systems such as payroll or leave management. It's important to have systems that are up-to-date, accurate and can speak to each other, otherwise, this can cause problems when calculating wages or showing compliance with employment legislation like minimum wage laws.
HR systems rely on accuracy and compliance, which is why it's essential that time and attendance tools integrate with your processes. Automated time and attendance tracking can also eliminate data inaccuracies by collecting employee hours through biometric clocks or browser and mobile apps, often down to the second.
Need accurate, real time information? This is one of the many reasons we're big advocates for using cloud-based time and attendance tools.
Why should businesses use cloud-based tools like electronic time-tracking software?
In a nutshell, cloud-based time and attendance tools can help you create the most efficient process available for tracking time, giving far superior oversight and access to data and analytics, which have a positive impact on business operations across the board.
Cloud-based time and attendance tools help businesses complete tasks such as tracking hours, monitoring absences and scheduling leave – all without additional systems, processes, hardware or infrastructure.
From tracking hours worked to running payroll to billing to compliance, your time and attendance data is at your fingertips at all times.
Because timesheets are used for so many different purposes, it makes sense that they are managed in the cloud.
Essential time tracking applications for your business
Online timesheets
Having payroll software with electronic timesheets works for every business, no matter its size. You can create employees' work schedules quickly, manage time off, organise shifts and keep track of availability. An electronic timesheet handles the payroll process accurately and automatically, saving you time and ensuring your staff are paid correctly.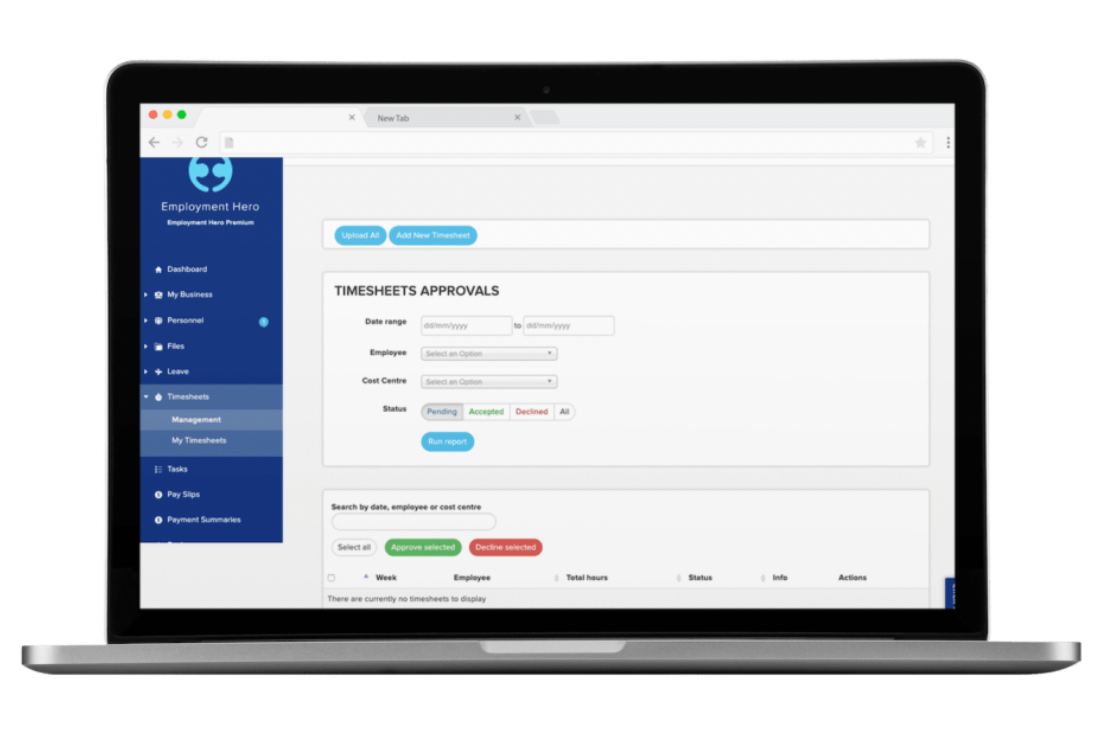 Timesheets can also be used for:
Time recording for project planning, helping to monitor how your employees are working which provides insight into their efficiency and qualifications for certain tasks.
Tracking hourly rates and billable hours, an essential requirement if you invoice your clients based on the number of hours specific tasks took to perform.
Identify training opportunities where an employee is taking more time than they should for a certain task, helping to identify training gaps and give you the information you need to improve your workforce.
Delegating tasks with greater accuracy when you can determine how much each employee has on their plate. This allows you to distribute workloads fairly and therefore increase productivity.
Measuring efficiency using data that will allow you to improve your processes.
Detailed reports for job scheduling which can help future project management, pricing, resource allocation and improve client communication.
Employment Hero's timesheet software will send an alert when a staff member is approaching overtime or when a timesheet requires approval, keeping everyone on track.Instant message alerts increase the quality of your communication with instant notifications when a new schedule or shift is available so staff can schedule accordingly.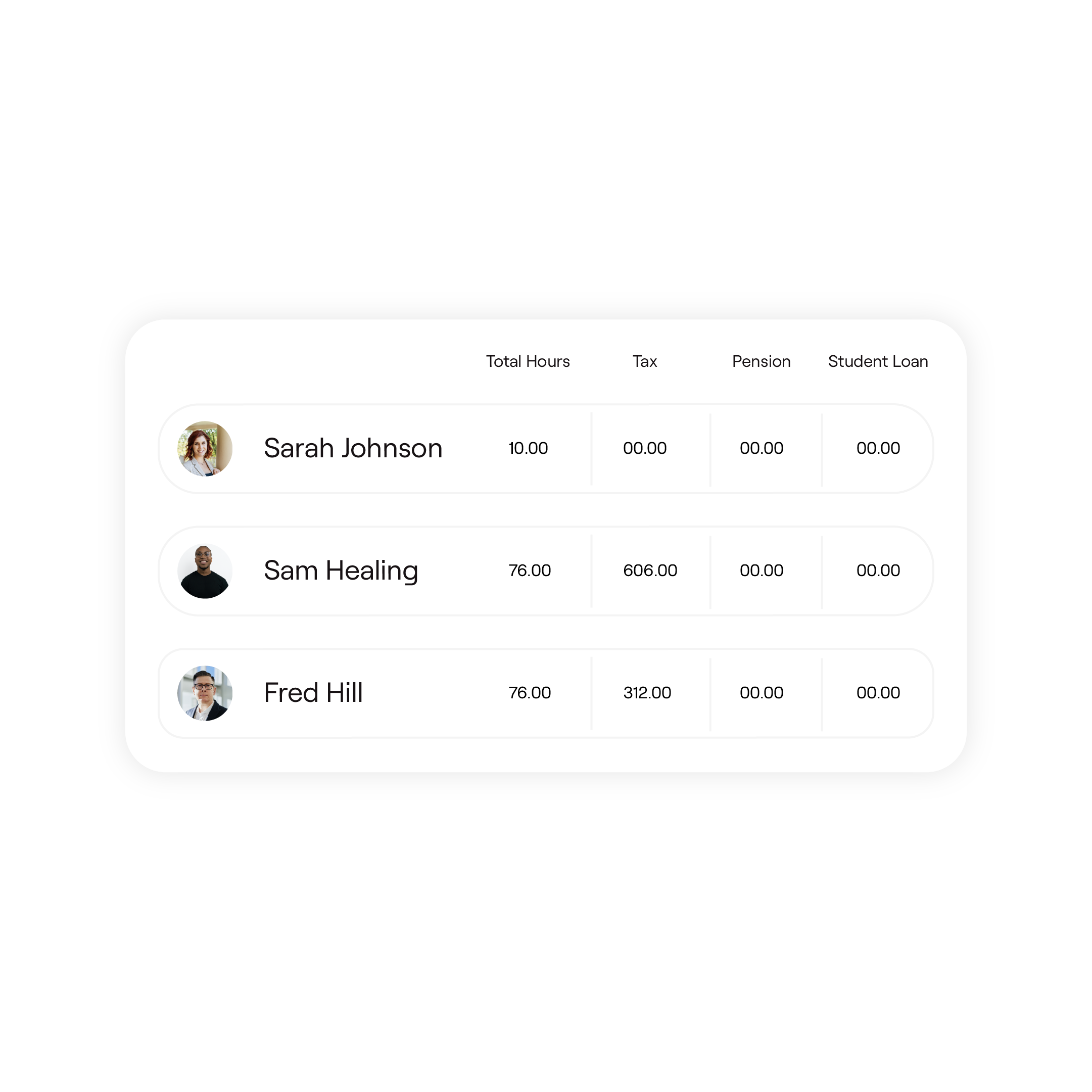 Timesheet apps
An online timesheet app can be an excellent and efficient tool for employers and employees alike.
The Employment Hero timesheet app will provide push notifications and automatic reminders to managers to action any pending timesheets anywhere, anytime. Capture the exact time a shift begins and ends, and use the geotagging feature that shows where your staff clocked on and off. It is also easy to record breaks, submit timesheets and request leave.
Timesheet apps make life easier for employees too. Employees can clock on and clock off with ease via their mobile, removing the need for paper schedules, excel sheets and lessening the chance of time theft. They can also request time off easily via their mobile.
Have a casual pool of workers? You can advertise available shifts to all employees via the Employment Hero app through which workers can respond and accept promptly.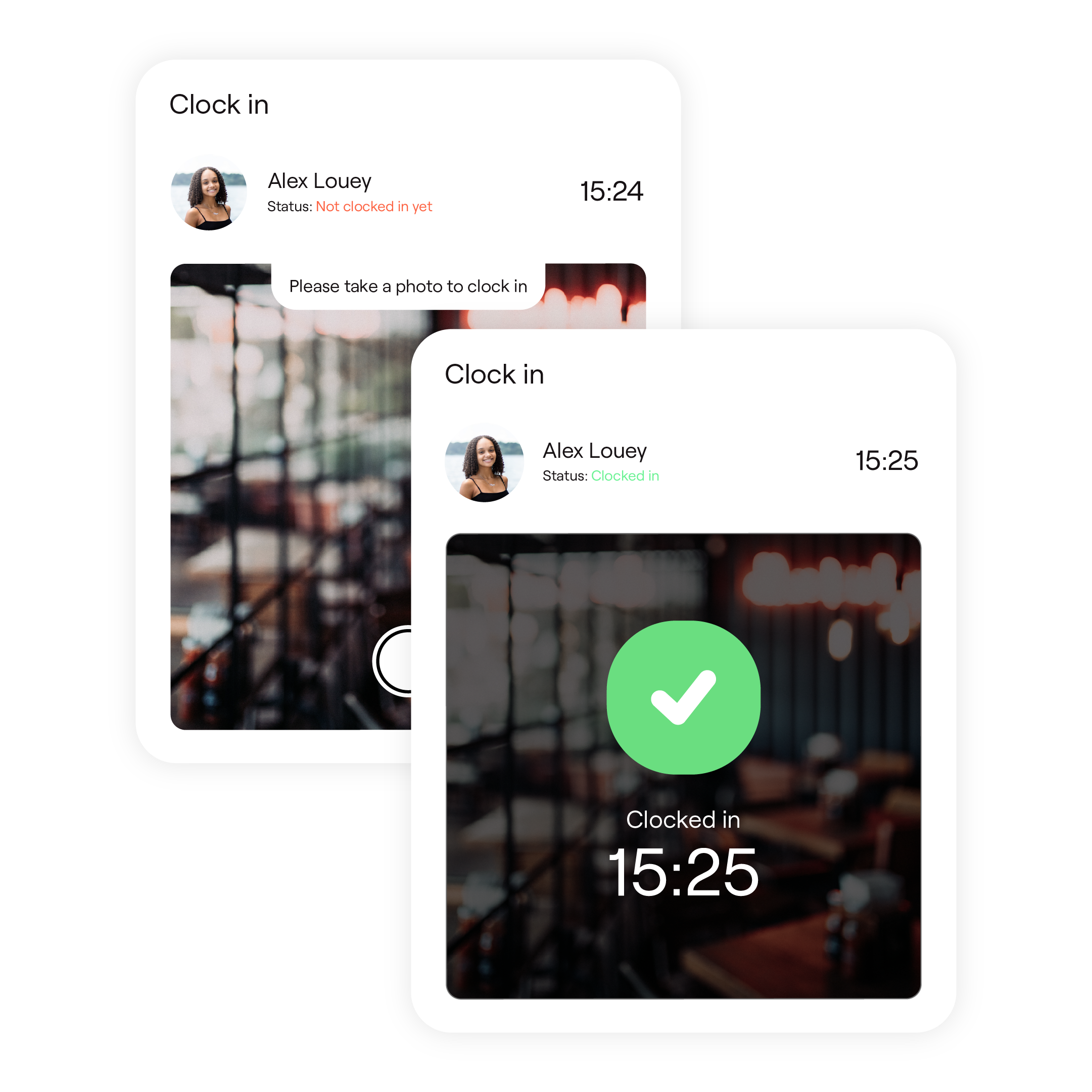 Electronic rostering
With Employment Hero's rostering, you can budget and allocate shifts based on skills required, enable shift swapping and bidding amongst staff and automate timesheets and pay runs by logging start, break and end times.
Use dynamic rostering, templates and shift bidding to understand your team's availability. Assign your team shifts and have confidence you're planning your workforce to tackle those peak times.
Employment Hero online timesheets also provide the ability to publish rosters straight to all employee's devices and assign rostered hours to each individual team member, who is then alerted with a notification.
Sync seamlessly with payroll
Employment Hero's managed payroll enables you to automate payment summaries with integrated time and attendance tools. This allows you to process, finalise and publish your payroll in a few simple steps – that's the benefit of single touch payroll.
Benefits of using Employment Hero's time-tracking software
Employment Hero provides full access to all business timesheets via a simple-to-use online portal that negates the need for spreadsheets and manual admin tasks. Our HRIS allows all of your employees to complete their online timesheets daily or weekly and then submit them to management via a mobile device. From here, it's easy to check in with managers to get approved timesheets.
This makes it much easier to monitor employee activity, saving hours of admin work in the process. The use of an online timesheet system with payroll integrations allows for the automation of manual data entry tasks. From data flowing to your payroll system for the automatic and accurate calculation of tax and pay to the updating of your accounting management software, every automated task is one less thing you need to have on your to-do list.
Paperless electronic timesheets like Employment Hero provide built-in scheduling functions that will make all employee management tasks much more straightforward. They create high-quality data that allows you to automate payroll, gain new insights and efficiently run your business.
An automated attendance tracking system can provide accurate reports on:
Total numbers of hours worked by each employee.
Employee overtime available and worked.
Leave accrual.
Paid time off (PTO) and other absences.
When employees clock in and out.
These insights can help you get ahead of any issues that your employees may be facing, improve productivity and reduce absenteeism. It also enables you to make better business and scheduling decisions. If your systems are scattered across different business units, it can impede decision making – whereas cloud-based software like Employment Hero can collect all this data seamlessly in place, allowing you to streamline your HR and payroll processes.
The result? Happier, more productive employees, making you a happy employer.
The wrap up
The habit of recording time and attendance can take some getting used to, but timesheet software like Employment Hero makes this much easier to manage. Implementing electronic timesheets really is the easiest way to monitor time, keep project management on track and ultimately help your business to thrive.
Once the process of how to track time is simplified, their adoption throughout your business will be far less of a burden, eventually becoming standard practice.
Any software tool that helps make the management of employees more efficient should seriously be considered by every business, regardless of their size.
If you would like to know how our payroll system and timesheet app can help you achieve greater project success, request a demo today to learn more.