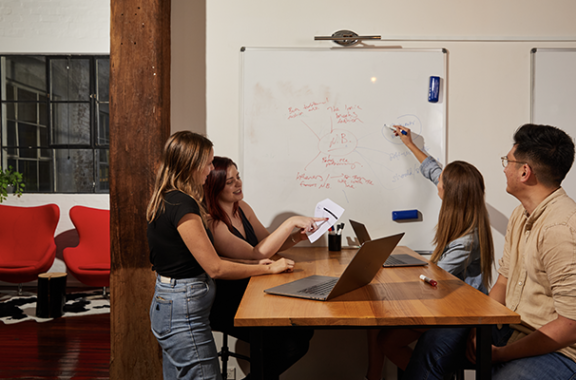 What's in the EVP strategy worksheet?
Nailing your employee value proposition (EVP) is essential for attracting and retaining top talent. The hunt for talent is hot right now – meaning that there's never been a more important time to invest in your people and what you can offer them. We know that it can be overwhelming getting started with an EVP. That's why we've created this EVP strategy worksheet.
Whether you're at the start of your EVP journey or using this template to refine and improve your current strategy, this will help guide you. Throughout this worksheet, all you need is honesty from your team, so you can have a true understanding of areas of improvement. We hope this helps you form a strong foundation for your employee value offering.
Download now.
Disclaimer: The information in this article is relevant as at 28 July 2021, and has been prepared by Employment Hero Pty Ltd ABN (11 160 047 709) (Employment Hero). The views expressed herein are general information only and are provided in good faith to assist employers and their employees. The Information is based on data supplied by third parties. While such data is believed to be accurate, it has not been independently verified and no warranties are given that it is complete, accurate, up to date or fit for the purpose for which it is required. Employment Hero does not accept responsibility for any inaccuracy in such data and is not liable for any loss or damages arising either directly or indirectly as a result of reliance on, use of or inability to use any information provided in this article.