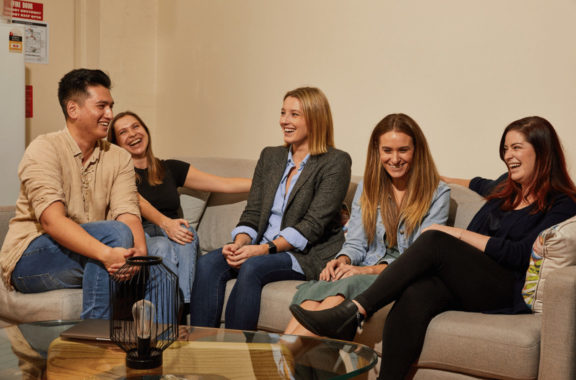 What's in the guide?
We all know that people are the heart and soul of every business. They're the ones who keep the cogs turning, drive growth and work actively towards achieving your goals. Let's face it – without them, you wouldn't be where you are today. So, how can you give them an experience that will make them feel valued for the work they're doing?
In today's job marketplace, we know that employees are looking for more than just their regular paycheck. Employees are actively seeking out roles at companies who can provide them with growth, fulfilment and recognition for a job well done.
While reward and recognition isn't a new function of people management, it's one that's often pushed to the wayside – but this shouldn't be the case. The reality is, when reward and recognition isn't championed in the workplace, it could be costing you big time – and we've got the cold hard facts to back this up. Research shows that organisations who regularly give thanks and recognise their employees far outperform those who don't.
In this guide you'll learn:
What is reward and recognition?
How to create a culture of reward and recognition in the workplace
Different ways you can show appreciation in your team
Putting it all together – how to create a standout strategy
Ready to get started? We'll share all you need to know about reward and recognition in the workplace, as well as how to put a strategy together for your team.
Reward and recognition.
Show your appreciation.