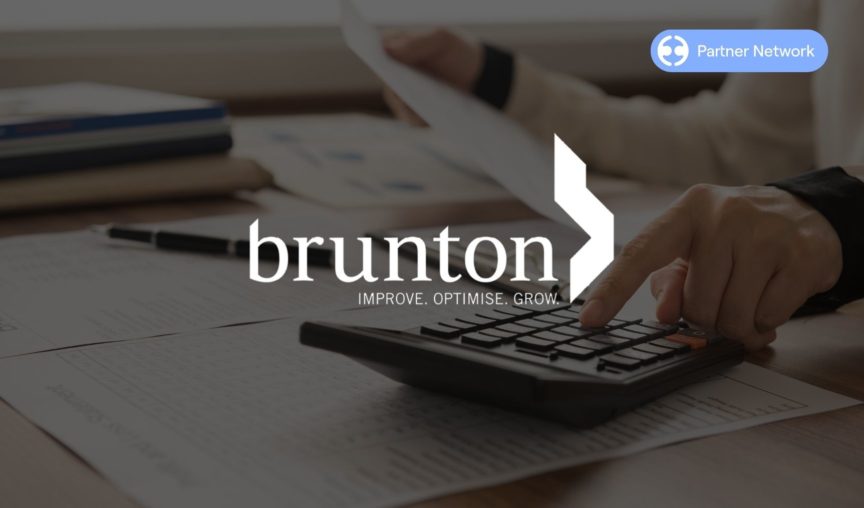 Brunton
Auckland, New Zealand
Payroll Bureau (Partner Type)
Explore this case study if:
You're looking for payroll software that supports up to (and over) 1000 employees
You're keen to build brand trust and label payroll software as your own
You've been struggling with Holidays Act calculations and navigating tricky payroll legislation
About Brunton
Brunton is an accounting, ERP and business growth software consultancy and implementation specialist. They've been supporting medium to large businesses in New Zealand and Australia for 20 years. Brunton has a specific payroll division, offering managed payroll services with their bureau team. They also implement payroll software so clients can run the process themselves, starting with initial consultations and needs assessments to implementation and training through their brand, BizEx. For their work, Brunton was awarded the 'Best Outsourced Payroll Provider' by NZPPA (New Zealand Payroll Practitioners Association) in 2020.
We spoke to CEO, Sue Brunton, about her company's approach to client service and how Employment Hero Payroll has been a key player in their payroll support.
Challenges…
The search for a stronger payroll offering
Payroll can be a challenge, especially for businesses where time is precious. Brunton is there to make the process easy. As Sue describes: "We can set up a payroll system for companies who do their own payroll. We train them, set them up and get their own reports set up."
"Then there's our bureau team, who support customers who want a large payroll completed for them, either weekly, fortnightly or monthly."
Brunton supports a variety of business functions, and not just payroll. Their challenge was that they needed a stronger payroll offering than they had, both for their team to use in-house and for their clients. That's where Employment Hero Payroll came in.
Solutions…
Global presence
Brunton has their own patented system, called BizEx, which is used by a large number of their clients. While the system is designed to support many aspects of business, it was missing a modern payroll solution.
After researching several payroll options, Sue and her team reached out to Employment Hero Payroll and received a rapid response from the team. "The interaction with Employment Hero was very good; excellent support and great follow up." Another big reason as to why Brunton decided on Employment Hero Payroll was its global presence, with the ability to roll out the solution for clients across multiple regions.
"At Brunton and BizEx, we have clients that are in New Zealand and Australia, so what we find is that we're now able to support the payroll for the Australian team, as well as the New Zealand team, so that's a big plus. We've definitely found that being able to use both the Australian and New Zealand versions of the payroll has been great."
The power of white label payroll
Together, Brunton and Employment Hero found a perfect partnership that builds on the client trust of BizEx but brings in the functionality of Employment Hero Payroll. Brunton adopted and white-labelled (or 'rebranded') Employment Hero Payroll as a new arm of BizEx, titled BizPay. "We liked the idea of being able to brand it as BizPay. Our main brand, BizEx, is well-known but we also wanted to get more clients onto an easy payroll where clients would be comfortable doing their payroll and being compliant."
They now use BizPay both in-house, supporting their bureau team, and implementing it for clients.
It's been a strong partnership so far between the two companies. Brunton has been supported by the Employment Hero Payroll marketing team in promoting BizPay throughout Auckland and New Zealand, giving them a good pipeline for payroll.
Sue and her team also have steady tech support from Employment Hero Payroll when they need it, whether that's security queries or ideas for new features. "We've found that when we need support, the support team has been excellent at getting back to us. They're happy to do demos or calls when required."
Cloud, compliance and clear benefits
Sue is open about the benefits that Employment Hero Payroll has brought Brunton. Trust is hugely important – they wanted to give their clients the assurance that their pay is done properly, and that employees are paid what they're due. With Employment Hero's automated payroll, leave calculations and a unique pay conditions engine, they were able to offer clients that extra security.
Employment Hero Payroll's ease of use has also proved popular with Brunton's client base. They've been able to speed up their payroll processes and automate work that was previously completed manually. Likewise, Brunton's bureau team have been able to speed up their turnaround for client payroll and processing for larger clients: "With Employment Hero Payroll, we can easily support up to or over 1000 employees."
Crucially, cloud-based software Employment Hero Payroll has provided a future-focused solution to a key part of Brunton's business. "With Brunton, we've been around for 20 years. Times have changed; payroll used to be server-based, but now people want a cloud-based solution," says Sue.
"With Employment Hero Payroll we've found that having that cloud-based tool available to the wider community has grown Brunton as well."
Holidays Act compliance and Employment Hero Payroll's ability to interpret this has dramatically helped their team as well. Sue says: "One of the first clients that we brought onboard with BizPay had 12 staff and were running payroll on spreadsheets. It was not really compliant with the Holidays Act, and that client spent a lot of time calculating all the different types of leave."
"When they moved to BizPay (which is Employment Hero Payroll, but white-labelled), they found that processing the pay was so much quicker. The payroll was handling all those calculations, and it made their life a lot easier. And the employees were more than happy to get a payslip, which they hadn't before – because the client had been using spreadsheets."
Rostering and timesheets
Brunton works with a lot of seasonal employers, so the timesheets and rostering features have been a game-changer for many of their clients. "I think one of the main features that we've found excellent in the payroll is the ease of use, both for the bureau and for the end-user."
"Being able to capture the time very quickly on timesheets, and being able to view the roster and reschedule staff. Especially at times with COVID, where one day, staff are at work and the next day, they're not. So having that functionality within the payroll and using it for our clients has been a huge benefit."
In addition, the seasonal employers that Brunton works with have benefited from the pricing model that Employment Hero Payroll, and in turn, BizPay has offered. As opposed to paying a set rate for a group of 10-20 people, or 20-50, payment is charged per employee. This has proved popular with clients whose workforce changes size significantly over a year.
The time-savings of processing client information from within a centralised dashboard cannot go unnoticed either: "Being able to send the information to clients in the bureau – it used to take 2 or 3 hours depending on the payroll, but that time has definitely reduced. It's allowed us to process more bureau pays for the client."
Transform payroll processes for clients
With their solution successfully implemented and further training underway, Brunton is clear on the benefits of Employment Hero Payroll and their ability to rebrand the solution as BizPay. "We really have found that rebranding Employment Hero Payroll to BizPay has been beneficial for our clients. They already know the BizEx company and the service they get from that, so calling it BizPay was a great benefit for us, and easy for the clients in knowing they already knew the service we provided – and knowing we'd continue to get the service from BizPay."
"We're confident to be able to support a company of any size, after receiving excellent support from the Employment Hero team."
For Sue and the team at Brunton, Employment Hero Payroll has enabled them to have a solution that fits with their existing brands and brings crucial new support to clients. If you'd like to learn more about how Employment Hero Payroll can transform your clients' payroll processes, get in touch with us.