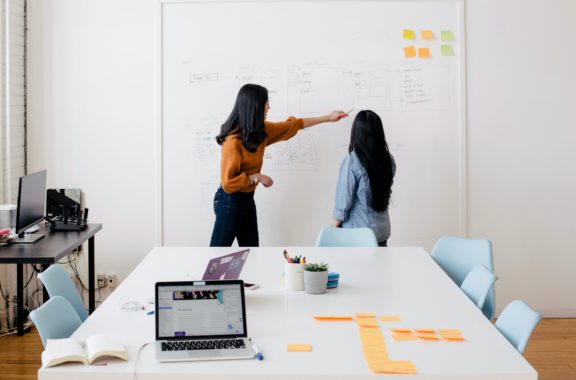 What's in the guide?
What do you think of when you think of company values?
Chances are, you think of the office wall they're hanging on or that piece of paper you received during your induction. For many businesses, company values are often seen as a marketing buzzword, with their connection to the company culture minuscule. 
It's no surprise that only 23% of employees agree that they apply their organisation's values to their work every day. What's more concerning is that only 27% agree that they believe in their organisation's values. 
A refreshed set of company values might just be the thing to get your team feeling more engaged, inspired and aligned to your goals than ever before. After all, 80% of employees feel more engaged when their work is consistent with the core values and mission of their organisation.   
A strong set of company values can help your team feel more unified when working towards goals. This guide will take you through how you can create, implement and champion your workplace values in your business every day. 
This guide will take you everything you need to create company values that will help guide your business forward, including:
What are company values?
How to create workplace values

How to put your new company values into action

An overview of Employment Hero's values