Hiring in 2023… How's it going for you and your business?
With layoffs in the tech industry, rising inflation rates, increased cost of living pressures, recessionary fears, geopolitical instability and more… It's clear that 2023 has certainly been a year of great uncertainty and volatility. 
With so much going on, it's clear that businesses are facing some big challenges at the moment. So, how can employers improve their hiring processes to better attract good talent? To help you better understand the hiring landscape in the UK, we polled 514 business leaders in June 2023.
A snapshot of our findings? Hiring costs are increasing — in large part due to the rising cost of living — but also because of labour shortages and increased commissions from recruitment agencies or job boards hiking up their posting prices. SMEs are also struggling greatly in the competition against MNCs for good talent, and have difficulties accessing job boards due to their small budgets. All this is just the tip of the iceberg. 
The findings might surprise you or strongly resonate with you. But above all, we hope you gain valuable insights from this report that will help ‌shape your recruitment and retention strategy for the future. 
In this report, we cover:
Having more candidates doesn't necessarily mean better outcomes;

The growing cost of hiring;

New hire turnover and talent shortages;

The struggle of SMEs against multinational corporations;

What takes up the most time in the recruitment cycle; and

Much more. 
The average amount of time taken by hiring leaders to fill a role in the UK.
of hiring leaders agree that small businesses struggle to compete for talent with MNCs.
spent per week on hiring activities.
Increase in job advertising rates over the past year.
Average cost to advertise a role in the UK.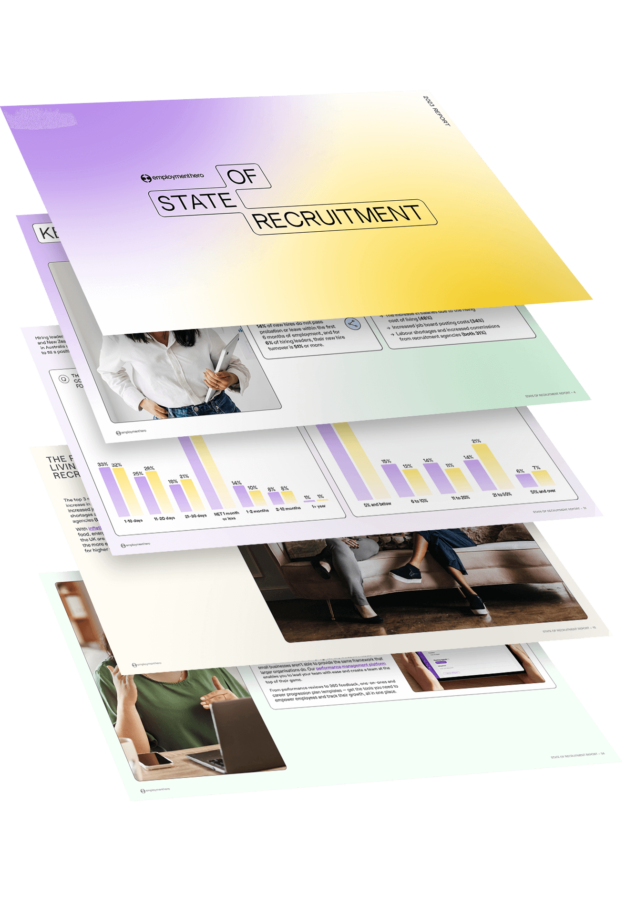 What does the hiring landscape in the UK look like at the moment?
In the UK, unemployment rates have dipped to 3.8% while wages have surged by 7.2% — although they are still not keeping pace with inflation. It's positive news seeing the unemployment rate remain historically low, but businesses are constantly struggling with difficulties in finding staff, rising costs and the pressure to help staff survive in this cost-of-living crisis. Figures for long-term ill-health are also particularly worrying, rising again to a new peak of over 2.5 million. This is being driven in particular by people staying out of work for longer, rather than people leaving work. 
When there's a talent shortage, hiring processes have to be efficient — it can't be too long or too arduous, or else businesses risk losing good talent. Some businesses, like UK pub chain Fuller's, have even turned to hiring those above 50 to help fill staffing gaps. 
What can hiring leaders and employers do to cut hiring costs but still get the talent they need? 
We understand that the data from our report can be a lot to digest. Here are a few action points to help.
Invest in an applicant tracking system (ATS)
We can't stress this enough — having an applicant tracking system is an absolute gamechanger for your business. If there's anything we've gained from the pandemic, it's that leveraging technology to improve business processes has never been so important. 
An integrated ATS enables you to advertise, hire and onboard staff seamlessly, all from one place. You can post job ads to multiple job sites with a single submission, integrate with popular job boards, track candidates through the pipeline, build a shortlist, and so on. The benefits are out there for you to enjoy — you simply need to take the first step.
Improve your onboarding process to reduce new hire turnover rates
They are all interconnected — a bad onboarding experience contributes to higher new hire turnover rates, which in turn raises hiring costs because you have to restart the hiring process from scratch again. Nip the problem in the bud so it doesn't come back to haunt you!
In a competitive market, you need to snap talent up fast, and do it efficiently. Onboard them digitally — send them contracts, assign company policies, and get them set up and feeling confident before day one. It doesn't just stop there — once they've started, make sure you've got a well-structured induction programme that helps them ease into their role. 
Focus on employee retention
If your employees don't quit, there wouldn't be a need to hire — unless you're expanding business operations, of course. Ask for feedback regularly, listen to what your employees want, and create a company culture that brings out the best in your employees. 
Our Talent Insights Report for the UK previously revealed that apart from a salary increase, employees are looking for a better reward and recognition programme, an assurance of job security, flexible working options, monetary bonuses or rewards and extra leave days that could be used for birthday celebrations, mental health needs, or volunteering.
Hire globally if you can't hire locally
And here's a bonus tip — if hiring locally ever gets too overwhelming for your business and you just can't seem to find the talent you need, why not expand your horizons? In today's flexible working world, ‌recruitment opportunities are borderless. 
Employment Hero's Global Teams service can help you employ the best talent for your team, based anywhere in the world. Get employment contracts created in compliance with local employment laws, without the need for any recruiters, overseas entities, or compliance risks. 

"Establishing a firm hiring brief and scorecard from the outset ensures a shared understanding of the desired skillsets and competencies, increasing the likelihood of making the right hire."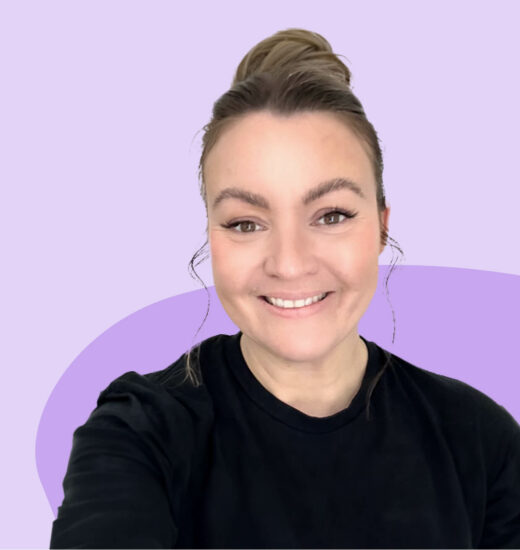 Rapid recruitment. Swift onboarding. Only with Swag.
Hiring managers managed to reduce their time to hire by
in Q2 2023, using the Swag jobs board.
This means that they were able to onboard new starters
than candidates sourced from other job boards.
Methodology and sample profile
We carried out quantitative research with 514 business leaders in the UK. The length of the survey was 3 minutes on average. Respondents were from different organisation sizes and industries. The survey was conducted with the Glow survey platform, using the Dynata B2B panel from 27th to 30th June 2023.