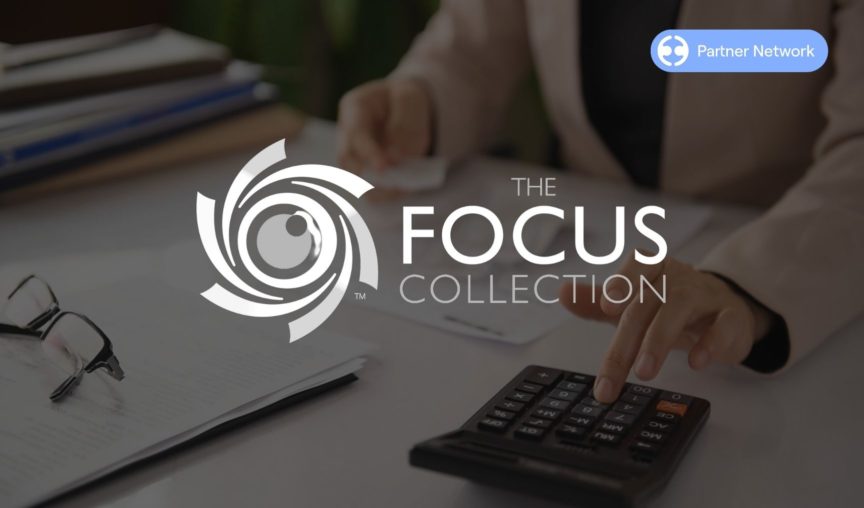 The Focus Collection
Nottinghamshire, United Kingdom
100 (Client Size)
Accountant (Partner Type)
Explore this case study if:
You have small business clients who are cost-conscious
You're looking to drive value to your clients through payroll offerings
You're keen to increase time savings without hiring additional staff
About The Focus Collection
The Focus Collection is an accountancy practice that specialises in bookkeeping to accounting for under 1000 small and micro-business clients. They run payroll for just under 100 of these clients, ranging from directors, to small businesses with 1-2 employees, to their largest client of 20 employees. We spoke to Daniel Markham – Accountant and Business Analyst at The Focus Collection.
Challenges…
Rigid, desktop-based software
Historically, The Focus Collection's client payroll was managed in the office by a subcontractor, but when the subcontractor decided to leave to go travelling, Daniel made the decision to temporarily take on payroll himself before employing a replacement. Daniel was using Qtac at the time, which is a desktop-based software. He didn't have the time to run payroll on his own and was seeking a more efficient solution.
"It was installed locally on machines so when we had bad weather, we had significant issues because we couldn't come to the office to do payroll. It was on the radar to get something cloud-based. Fortunately I had been at Xerocon the week prior, and met the Employment Hero team."
Solutions…
Easy setup with Employment Hero Payroll
By setting up his fixed payrolls in Employment Hero Payroll as a first step, Daniel instantly began seeing the benefits of Employment Hero Payroll.
"I was trained within a couple of days, and very quickly I had loaded all of my fixed payroll and director clients. Because of the automation I was able to set them up and prep them, and I've not had to touch their payroll since."
The plan was to get someone else to run the payroll, but Employment Hero Payroll is so efficient I haven't had to get anybody new onboard."
Daniel is now working on his variable client payrolls and has started with his most complex client – a care home with 20 staff.
Rota management
Daniel's care home client was previously using a complex rota system on which they had received 8 hours of training, but it still remained difficult to use. Whenever they phoned up to ask support a question they were charged anything up to £25.
"Through Employment Hero Payroll, we provide a rota system that does all the same things but at a better price. It's easy to use and they get proper support that responds."
Employees would sometimes swap shifts and not tell the manager. Employment Hero Payroll's rota management reduces risk with visibility of staff and where they are. We're adding value for our clients because they get much more than just a payroll service.
You can also remove the costs of external rota software with Employment Hero Payroll because it's all in the same system in the advanced subscription."
Timesheets and employee self-service
The same client will be using timesheets and employee self service with Employment Hero Payroll too.
"It's a massive time saving for us. They'd email over their hours, or send a photo of an envelope with hours written on it. One of the pain points was manually keying those hours into the system. Now with Employment Hero Payroll they don't have to type them up or chase staff for them. Their workload has gone down, and mine. Everybody wins.
I'm now sending payslips automatically through the employee portal. It saves the client reprinting payslips when the employees lose them, and it saves me time too."
Daniel would spend around "30-45 minutes entering timesheets for this client each month." With Employment Hero Payroll, this is significantly reduced.
The power of automation
Daniel expressed the value Employment Hero Payroll's automation has brought to his workflow, allowing him more time to spend on strategic work, and reduce costs in the process.
"In theory I could use Employment Hero Payroll's automation to run the entire pay run. As long as the clients get the timesheets in on time, I could run them without any manual input at all."
"While the base cost of software was more than the previous, we recovered the money very quickly. If you have a payroll clerk, you could use their skills and time elsewhere to add value and drive profit to the business, because the admin time is so significantly reduced. Not having to manually do the payroll and automating it is where the savings come."
Measuring success with Employment Hero Payroll
Dan has measured success with Employment Hero Payroll through 3 key areas:
Time savings
"My plan over the next year is to streamline business as much as possible so I can increase capacity without taking on more staff. Employment Hero Payroll has saved an entire person's weekly time so far, so that's going exceptionally well."
Cost savings and driving profit
"Our small business clients are cost sensitive, so it was important for us to stay cost neutral. I've managed to do this and then some. We provide payroll for our clients to ensure we're meeting all of their service needs, and it would usually just break even. But now it's driving profit. Once Employment Hero Payroll is up and running, we will have increased profit by around 5%."
Client value
"Employment Hero Payroll ties in with our values. We're not just about trying to line our own pockets; we want to provide a valuable service to our clients. Employment Hero Payroll gets clients involved deeply in payroll and their staff are engaged in the app. It gives an entire service and enhances the client experience, while saving them time, and not costing any more money."
If you're keen to learn more, get in touch with us.