Create a company culture like no other
Everyone should enjoy work. Create a work culture your team loves. Give them what they want and create loyalty now – and for many years to come.

Keep your team strategically aligned
Different teams? Different locations? Different goals? Not a worry. Get – and stay – on the same page company-wide with our suite of strategic alignment features.
Build and maintain trust company-wide
Employee monitoring? It's not needed. Your team are your cheerleaders. Your champions. Instill the trust they deserve so you can focus on output over hours.
Effective employee engagement. Starts now.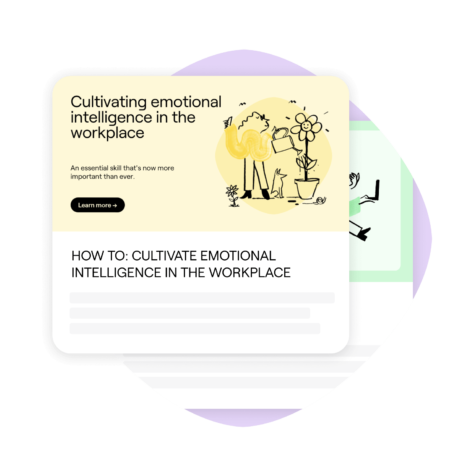 Help your people be better versions of themselves – financially, physically and mentally. Share expert advice and handy tools for all aspects of life. Because there's more to life than work.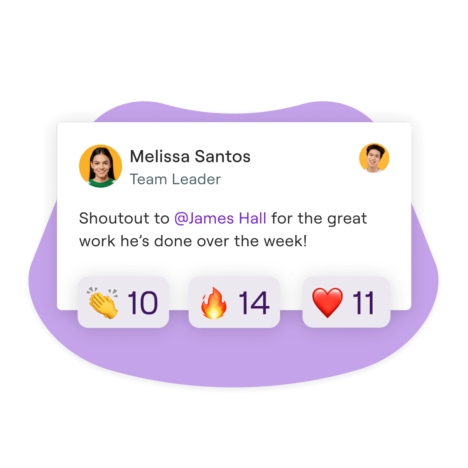 Great work should never go unnoticed. Lift the energy of your workplace with peer-to-peer recognition — everyone loves feeling appreciated. Thank your team for their hard work.
Employee engagement software FAQs
Employee engagement software is a digital tool designed to measure and improve employee engagement, satisfaction, and motivation. Employee engagement software typically includes features such as employee feedback surveys, employee recognition tools, and provides engagement analytics along with actionable insights to improve employee experience.
One of the primary benefits of having engaged employees is it helps businesses improve retention rates and employee satisfaction. Employees who feel more engaged and motivated are more likely to stay with their employer and perform at a higher level.
One of the key features of employee engagement tools is the peer-to-peer employee feedback.
Peer-to-peer recognition has been found to have a positive effect on employee motivation, performance and job satisfaction. By acknowledging and appreciating the work of individual employees, organisations can not only increase employee engagement, but also build a strong sense of community among their workforce – leading to improved communication and performance.
Employee engagement software can be a great asset for HR teams to get an accurate view of the overall employee experience. With the data and insights obtained from employee feedback, HR teams can focus on key areas of improvement and design initiatives that are best suited to engage employees.
Manage all your HR with ease.
We're the all-in-one employment solution for businesses with big ambitions.
Innovation, reliability, customer service. A tick, gold medal, five stars.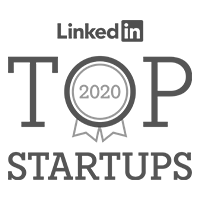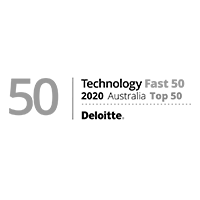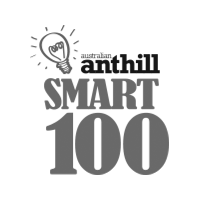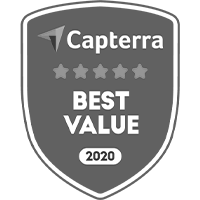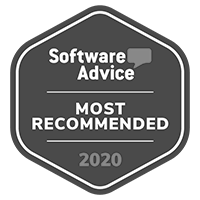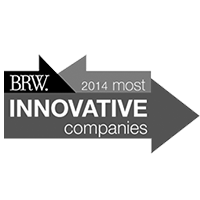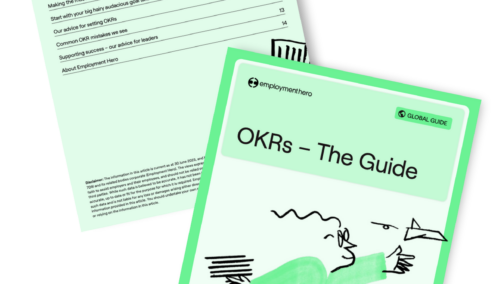 OKRs Guide: Objectives and Key Results Explained
The goal-setting framework that helps you and your team work towards one big ambitious company goal.
Employee Rewards and Recognition Guide
Have you read this blog? It's all about rewarding your employees, but not in the traditional way.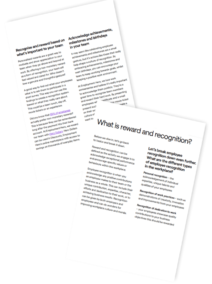 The Ultimate Employee Engagement Guide
Learn how to engage your employees and improve business outcomes with our free whitepaper.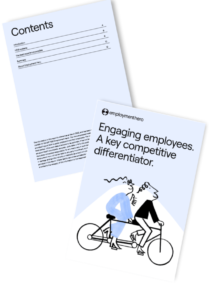 Work easy.
Create a workplace that your team loves, and foster talents for long-term success.