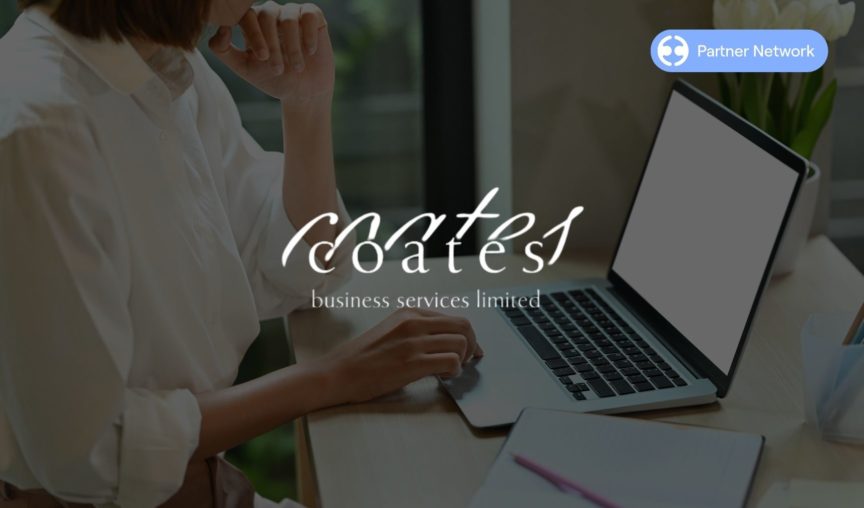 Coates Business Services
Peterborough, United Kingdom
350 (Client Size)
Payroll Bureau (Partner Type)
Explore this case study if:
You're looking to save time and grow your client base in the cloud
You're looking for end-to-end automation
You need a simple approval process for clients
About Coates Business Services
Coates Business Services Ltd, first formed in 2009, is an accountancy practice and payroll bureau in Peterborough, United Kingdom. They offer services to individuals and companies of all sizes and industries including payroll, bookkeeping, company accounts, cloud accounting, business advice, and more.
Matthew Coates is the Owner and Director of Coates Business Services. A member of the Association of Accounting Technicians and The Institute of Certified Bookkeepers, Matthew has gained most of his experience within industrial payroll offices, city and county councils, and more recently in a fully managed outsourcing bureau within various accountancy practices. He makes the day-to-day business decisions, focuses on growth and customer relationships, and gets involved in payroll processing and accounts production.
With around 350 clients across multiple industries and at least five or six new payroll clients onboarded every month, Coates Business Services' priority is to streamline efficiencies and save time and costs across all aspects of the pay run. We asked Matthew Coates, Owner & Director his experience with selecting payroll software and how Employment Hero Payroll has improved his business's processes and made it easier to provide an efficient service for clients.
Challenges…
Software full of errors and glitches
Prior to using Employment Hero Payroll, Matthew was using payroll software that was full of errors and glitches. "We felt let down in terms of the value for money and the amount of time that was wasted on staff resources. We spent more time on the technical support line to them, than was spent processing payrolls," he says.
Matthew was looking for something that was a cloud payroll version for bureaux that was scalable, efficient, and user-friendly. "Whether it's payroll bookkeeping or accountancy, you need the right software in place to be able to deliver the quality service that you want. We recognised that our previous payroll software was falling behind the times in terms of moving to the cloud and digitalisation of payroll and automation," he shares.
Solutions…
Software in the cloud
Matthew spent a long time searching and almost gave up until he found Employment Hero Payroll. They were impressed with what they've seen, so the decision to switch to Employment Hero Payroll happened quickly. "We found Employment Hero Payroll as the forerunner of digital transformation in payroll. There are no other software programs I've come across that offer the whole service that you get from Employment Hero Payroll," Matthew shares.
Matthew highlights Employment Hero Payroll features that bring the most value:
The end-to-end process of automation where a standard pay run requires zero input
Easy payroll approval process with clients
Ability to manage anywhere and anytime with an App for employers and employees
Localised functionality such as P11D, pension, and payroll benefits
"Having Employment Hero Payroll in the cloud makes it so easy to process payroll data anywhere in the world if we wanted to. This has really transformed the way we deliver our service," expresses Matthew. "If you're the kind of practice that's providing that extra level of customer support and service, you can't do it without the right tools behind you. You shouldn't be concerned about the lack of control with cloud payroll software because of the automation, you can set the exceptions that will stop that payroll – you're still in control."
The perfect payroll partner
With a rocky experience with prior payroll software providers, it was important for Matthew to feel supported from the start.
Matthew says, "Employment Hero Payroll is really good at listening to customers. We continue to keep things on a wish list and Employment Hero Payroll takes those recommendations on board. You have confidence that you've been listened to and we see developments all the time."
Coates Business Services has grown quite significantly since building a relationship with Employment Hero Payroll in 2020. "We have had some natural growth, but as a direct result of being with Employment Hero Payroll, it's helped to grow our client base by 25%. Employment Hero Payroll has always been supportive of what we do and is happy to put us forward to others. They help us to grow and that's a really important factor for us when we work together," Matthew shares.
Transforming the way payroll is run
"Employment Hero Payroll has saved a phenomenal amount of workload for us with automated payroll and approvals. We've saved so much manpower, time, and staff resources by moving over to Employment Hero Payroll. A payroll that should have taken 15 minutes which might be a standard payroll could have ended up taking over an hour on previous systems. Now it takes no time," Matthew praises.
With Employment Hero Payroll, Coates Business Services can confidently report that they are saving 100% of the time in payroll per job due to automation and using software in the cloud.
Final words
We asked Matthew to provide advice to accounting practices and payroll bureaus when looking for a cloud payroll solution. He says "Firstly, you can have confidence that Employment Hero Payroll works and has passed all HMRC tests to be an accredited payroll software package. Secondly, you will make your life so much easier and save time on the service that you're delivering with Employment Hero Payroll's automation, API links, and syncing with pension schemes. Lastly, they listen, they take on board, and they develop and improve constantly."
Matthew expresses the investment in Employment Hero Payroll was 100% worthwhile and looks forward to Employment Hero Payroll's new features that he expects will further improve efficiencies for their services to clients.
If you're interested, feel free to get in touch.