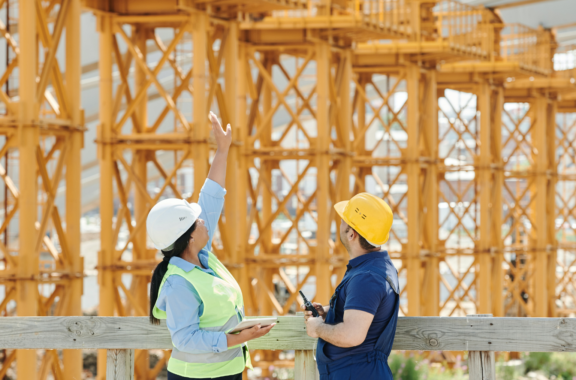 Ensuring a safe and healthy work environment is a shared responsibility between employers, the government, and workers — don't you agree?
Safety and health in the Malaysian workplaces
New workspaces in Malaysia have emerged due to the pandemic, and Prime Minister Datuk Seri Ismail Sabri Yaakob has underscored that with it comes new health and safety risks, such as ergonomic and psychosocial problems.
More needs to be done to push the occupational fatality rate and occupational accident rate lower too.
Neglecting Occupational Safety and Health (OSH) is also estimated to cause 4% of losses in the Gross Domestic Product revenue per year, further highlighting the need for it to be prioritised in the Malaysian work culture.
Get started with workplace health and safety today
Your greatest asset is the health and safety of your employees, so what can you do to help ensure a conducive work culture? Here's everything you need to know to ensure a safe and healthy work environment for all employees.
Download our Malaysian workplace health and safety guide now.
Disclaimer: The information in this factsheet is current as at 6 June 2022, and has been prepared by Employment Hero Pty Ltd (ABN 11 160 047 709) and its related bodies corporate (Employment Hero). The views expressed in this article are general information only, are provided in good faith to assist employers and their employees, and should not be relied on as professional advice. The Information is based on data supplied by third parties. While such data is believed to be accurate, it has not been independently verified and no warranties are given that it is complete, accurate, up to date or fit for the purpose for which it is required. Employment Hero does not accept responsibility for any inaccuracy in such data and is not liable for any loss or damages arising either directly or indirectly as a result of reliance on, use of or inability to use any information provided in this factsheet. You should undertake your own research and seek professional advice before making any decisions or relying on the information in this factsheet.