Congratulations! We made it to the end of 2021.
After you've had a much needed Christmas break, it's time to start thinking about HR trends for 2022. This guide has our annual projection of strategies and themes to help your business for the year ahead.
It covers;
Remote working under continuing Covid conditions
The relationship between HR and marketing
A new and improved approach to offboarding
How you can hit refresh for your team in the new year
Much more!
Disclaimer: While due care has been taken in preparing the document, no responsibility is accepted by the author for the accuracy or suitability of the information contained. All liability is expressly disclaimed for any loss or damage which may arise from any person relying on, using or acting on any information contained therein.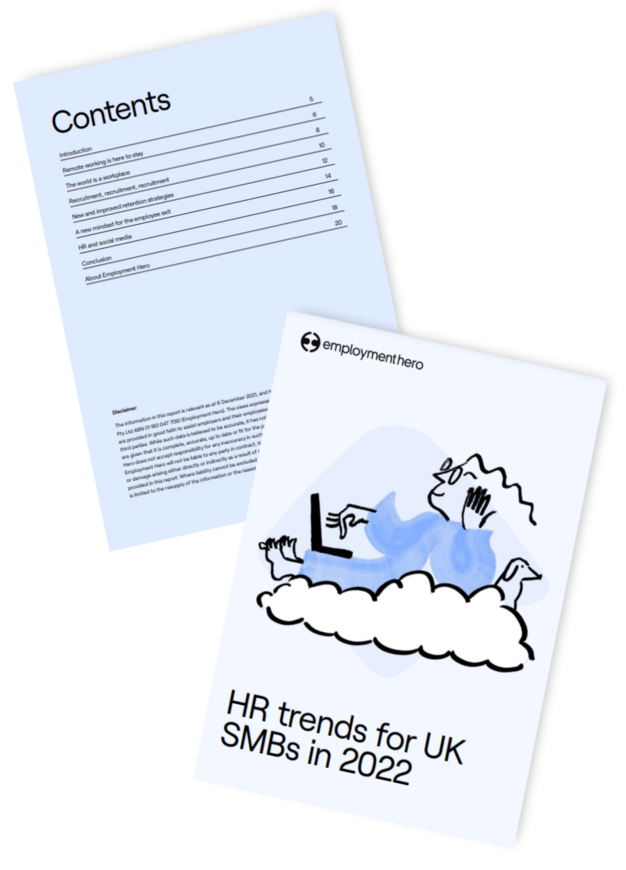 Download the HR Trends for UK SMBs in 2022 now.