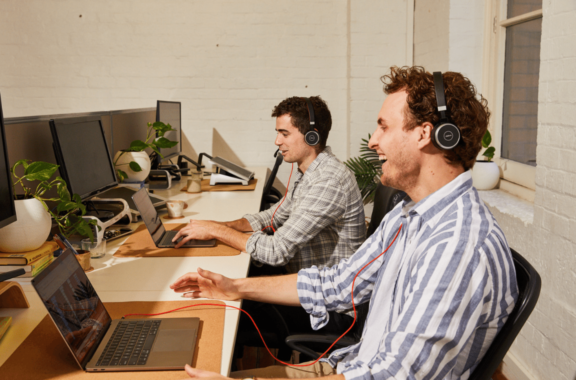 Growing our knowledge is one of the fastest ways for us to evolve. It's invaluable to everyone, both professionally and personally. Without learning and development, we don't have innovation. We don't have creativity, growth or transformation.
Learning at work can help employees tackle unique challenges, spark new ideas, build confidence, and keep their skills relevant. It's also a great retention tool, something that's more important than ever during the current climate of the Great Resignation.
This guide to coaching and development covers:
Why employee development is essential
The four different learning styles
Future-focused upskilling
Development pathways
Learning tools
Learning templates
Disclaimer: The information in this report is relevant as at 5 November 2021, and has been prepared by Employment Hero Pty Ltd ABN (11 160 047 709) (Employment Hero). The views expressed herein are general information only and are provided in good faith to assist employers and their employees. The Information is based on data supplied by third parties. While such data is believed to be accurate, it has not been independently verified and no warranties are given that it is complete, accurate, up to date or fit for the purpose for which it is required. Employment Hero does not accept responsibility for any inaccuracy in such data. To the maximum extent permitted by law, Employment Hero will not be liable to any party in contract, tort (including for negligence) or otherwise for any loss or damage arising either directly or indirectly as a result of reliance on, use of or inability to use any information provided in this report. Where liability cannot be excluded by law then, to the extent permissible by law, liability is limited to the resupply of the information or the reasonable cost of having the information re-supplied.