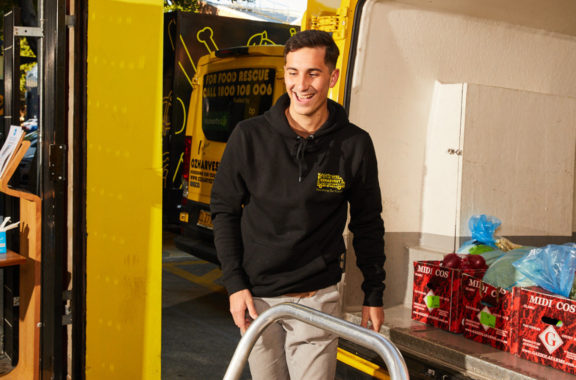 2021 update: You no longer need a COVID-19 Border Entry Permit to enter Victoria.
Do your employees need to travel for or to/from work during the lockdown?
Make sure you provide them with a COVID-19 worker right to travel permit to show to police/COVID officers in the event they get stopped.
It's an official permit. Download free now.
Stay safe!
Disclaimer: All attempts have been made to ensure the information shared in this article is correct and relevant at the original date of publication on 5 August 2020.
More resources to support businesses through the lockdown:
What is the Victoria Worker Permit Scheme?
On 4 August, Victorian Premier Daniel Andrews announced a new permit system.
The Victoria Worker Permit Scheme is designed for essential workers still needing to travel under stage 4 COVID-19 restrictions.
Described as being "old-fashioned common sense, it's a piece of paper", Victoria Worker Permit Scheme permits must be produced on request by the city's essential employers and workers not captured by workplace restrictions.
Victoria Worker Permit Scheme FAQs
Since having announced the Victoria Worker Permit Scheme, we've received scores of questions from employers and employees alike around some of the provisions, so we've compiled the most frequently asked questions here.
1. Am I an eligible essential worker/business?
Employers can issue a worker permit to their employees if:
the organisation is on the list of permitted activities
the employee is working in an approved category for on-site work, and
the employee cannot work from home.
In rare circumstances, an employee does not need a worker permit. This includes:
An employee must not use a worker permit, even if they have been issued one, if:
they test positive for coronavirus (COVID-19) and are required to self-isolate
they are identified as close contact with someone who has tested positive.
2. What do I do if employees work across multiple locations?
Each employer must determine who will be authorised to issue their employees a worker permit.
For employers with multiple work sites, they should designate an authorised person at each work site.
Employers should minimise any requirement for employees to work at different sites, but if an employee is working at more than one site, they must keep a log of the places visited (including date, time and place of attendance).
3. Does the permit need to be endorsed or approved by an official government body?
No, the permit is issued by an employer who is eligible to do so.
4. Can this form be copied and distributed to the co-workers or do they need to individually apply for the form?
Employees do not need to apply for the permit. Eligible employers must complete the form for eligible employees only and then provide it to the employee to sign.
We suggest employers keep a copy of the signed permit.
Electronic permits are also accepted. Permits can be signed and presented using a mobile device (though employees will need to also provide an ID).
5. How many people can travel to a worksite together?
We haven't been able to find clarification on how many employees can share a vehicle, but suggest employers include any precautions in their COVID Safe Plan.
If possible, no more than two employees should share a 5-seater vehicle (split between front and back seats), and only 1 employee should use a 2-seater vehicle.
Any employees who share a vehicle and do not live in the same household should wear facemasks in the vehicle (and whenever else necessary).
6. I'm a sole trader; do I have to fill it out?
Sole traders must issue a work permit and sign the worker permit as both the employer and employee.
7. What if an employee needs to come in at the last minute?
Only employees with a permit can be called into work last minute. If this is outside of the hours that have been provided by the employer on the permit, then the employer will need to verify that they have called the employee in.
For last-minute decisions, you can send them the permit digitally.
8. Someone else usually drives me to work. Do they need a permit?
An adult can take an essential worker to and from their place of work without a worker permit if absolutely necessary. Authorities must be able to confirm that travel is in accordance with the worker permit.
If you are the driver, do not visit any places either on your way to or from the employee's place of work.
If you need to stop for petrol, we suggest you do so when the essential worker is in the car.
9. What are the penalties if a worker is stopped and does not have a permit?
The scheme places responsibility on employers to issue permits to employees, with penalties of up to $99,132 (businesses) and $19,826 (individuals) for those who breach requirements.
There will also be on-the-spot fines for workers who fail to carry their permits with them.
10. From when will they need to carry the permit?
From midnight Wednesday 5, August 2020.
11. I need my contractor to travel for work – do I need to provide them with a permit?
In this situation either option shall suffice, you can either provide them with a permit as their contractor or they as a sole trader can approve their own permit.