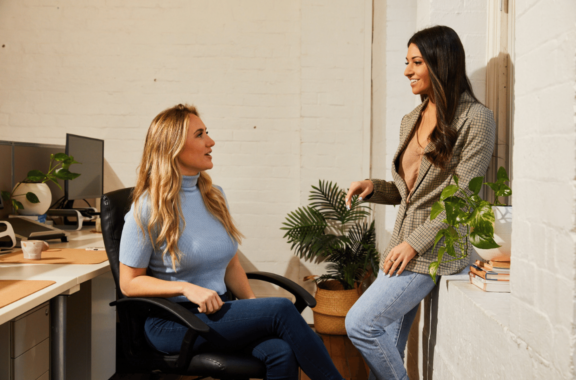 No one ever likes saying goodbye. Due to the Great Resignation phenomenon, however, it's sadly likely that we'll see more employee movement over the next 12 months – and employers should be prepared with a great offboarding strategy.
It may not always feel like it, but creating a great offboarding process is actually an opportunity. It can send a message to existing staff that you value all team members, no matter where they are in the employee life cycle; it's the perfect chance to get some honest business feedback and it could influence your leaving team member to return to your business one day.
How do you make an offboarding process great? Our ultimate guide can help. It includes;
Why is offboarding so important
How to run effective handovers
Final offboarding admin
How to conduct an exit interview
How to farewell your employees with care
How to keep in touch for future opportunities
Plus, you'll also receive:
Out of office email template
Exit interview template
Announcement of employee resignation template
Offboarding Checklist
Disclaimer The information in this report is relevant as at 5 November 2021, and has been prepared by Employment Hero Pty Ltd ABN (11 160 047 709) (Employment Hero). The views expressed herein are general information only and are provided in good faith to assist employers and their employees. The Information is based on data supplied by third parties. While such data is believed to be accurate, it has not been independently verified and no warranties are given that it is complete, accurate, up to date or fit for the purpose for which it is required. Employment Hero does not accept responsibility for any inaccuracy in such data. To the maximum extent permitted by law, Employment Hero will not be liable to any party in contract, tort (including for negligence) or otherwise for any loss or damage arising either directly or indirectly as a result of reliance on, use of or inability to use any information provided in this report. Where liability cannot be excluded by law then, to the extent permissible by law, liability is limited to the resupply of the information or the reasonable cost of having the information re-supplied.