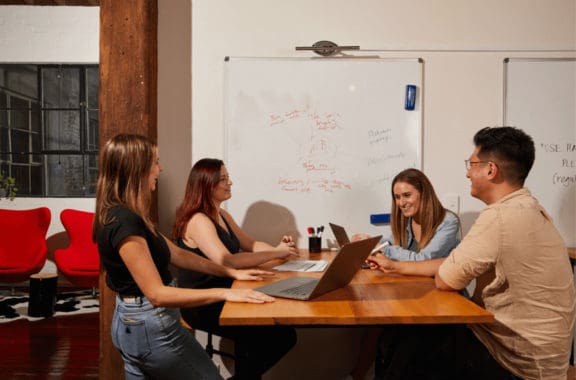 As a small business, it can be hard to know when the right time to start hiring employees is. Most of the time, a hiring manager will come to you first – but how do you manage expectations and next steps when it comes to recruitment and onboarding? How do you identify the teams that require additional resources when you have limited budget allowances? There are so many things to consider, so when you add all this to the ever-evolving job market conditions – it can be one heck of a ride. 
What's in this recruitment guide?
We all know that recruitment and onboarding are two of the most important – and costly parts of the employee lifecycle. Bringing the right people into your team can take your business to new heights and innovate in ways you never thought possible.
But how do you attract the best talent? We've rounded up expert advice to create the ultimate guide to recruitment and onboarding.
Written with small to medium-sized businesses in mind, this guide is for small business owners and HR managers who are used to wearing lots of hats.
We hope it sparks inspiration and helps you streamline your day-to-day people management operations.
Our guide is jam-packed with useful advice, such as:
How to know when to hire
How do you identify the teams that require additional resources when you have limited budget allowances?
The best job interview questions any employer can use
How to use employer branding and EVP to up your hiring and retention game
What to avoid in induction
How to handle probation periods like a pro