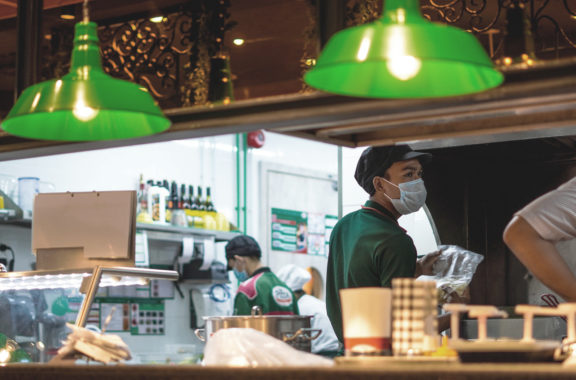 On Monday 27 September, NSW Premier, Gladys Berejiklian made the announcement that everyone has been patiently waiting for – the NSW Roadmap for coming out of lockdown.
What's in the NSW Roadmap and Reopening Factsheet?
Now, NSW residents and business owners have a clear path out of the pandemic and can get ready to open up when we reach the 70% and 80% double dose target, as well as the changes planned to come into effect on 1 December 2021. 
While we're all excited to open up, getting vaccinated remains a top priority. 
"Vaccination remains our ticket to freedom so we need to work even harder to get jabs in arms, to help stop the spread, minimise outbreaks and ensure people are protected when we open up." – Gladys Berejiklian
We've broken down each stage of the roadmap to help you get prepared for reopening.
Download our NSW Roadmap and Reopening Factsheet now. 
Source: nsw.gov.au 
Disclaimer: The information in this article is relevant as at 29 September 2021, and has been prepared by Employment Hero Pty Ltd ABN (11 160 047 709) (Employment Hero). The views expressed herein are general information only and are provided in good faith to assist employers and their employees. The Information is based on data supplied by third parties. While such data is believed to be accurate, it has not been independently verified and no warranties are given that it is complete, accurate, up to date or fit for the purpose for which it is required. Employment Hero does not accept responsibility for any inaccuracy in such data and is not liable for any loss or damages arising either directly or indirectly as a result of reliance on, use of or inability to use any information provided in this article.
What will the roadmap look like for NSW businesses?
When we hit 70% double-dose vaccinations, fully vaccinated people will be able to enjoy greater freedoms.
Via the ABC, here are details of what fully vaccinated people will be able to do in relation to businesses.
For hospitality:
Hospitality venues will reopen subject to the four square metre rule inside and the two square metre rule outside.
Standing while drinking will be permitted outside.
You will have to be fully vaccinated to both enter and work in venues.
Non-vaccinated young people aged under 16 will only be able to visit indoor venues with adult members of their household who are vaccinated.
For retail:
Retail stores will reopen under the four square metre rule, but only vaccinated people will be able to work or shop.
Personal services such as hairdressers and nail salons can open under the four square metre rule, up to a maximum of five clients.
Note: Unvaccinated people will only be able to access critical retail (such as supermarkets, post offices and banks). They can already do this.
For gyms:
Gyms and indoor recreation facilities can open under the four square metre rule and offer classes for up to 20 people.
Sporting facilities including swimming pools can reopen, but only vaccinated people will be able to use them.
For theatres and stadiums:
Major recreation outdoor facilities including stadiums, racecourses, theme parks and zoos can reopen with the four square metre rule but must not have more than 5,000 people there.
Non-vaccinated people under the age of 16 will be able to attend these outdoor venues, too.
Up to 500 people can attend ticketed and seated outdoor events.
Indoor entertainment including cinemas, theatres, music halls, museums and galleries can reopen with the four square metre rule or 75 per cent fixed seated capacity. All people aged over 16 must be vaccinated. If people are under 16 and unvaccinated, they must only attend these venues with members of their household.
For travel:
Fully vaccinated people will be able to travel freely around NSW, as long as they're not coming from or going to an area that has been designated a "hotspot". Exactly what constitutes a "hotspot" is yet to be confirmed.
Caravan parks and camping grounds will reopen at 70 per cent and carpooling will be permitted.
How can businesses prepare to reopen after lockdowns?
Let's talk through both the essential and the smart things business owners can do to get ready for reopening.
1. Talk to your staff about getting vaccinated
This is about as essential as it gets. As the premier said, getting employees vaccinated is a key part of reopening.
In retail, hospitality and other industries, employees will need to be vaccinated to work. This ensures the safety of themselves and others.
Vaccines are proven to be safe and effective. However, there are lots of conflicting opinions circulating around communities. It can be tricky to talk to vaccine-hesitant staff, but we're here to help.
Read our article on how to talk to your staff about getting vaccinated to learn why people are vaccine-hesitant and what employers can do to help ease workers' worries.
According to our Vaccine Sentiment Report, 67% of Australian workers surveyed were happy for their vaccine status to be documented.
As vaccines become mandatory for many industries as part of the roadmap, it's important to consider how you might store this information about your employees.
Read about how you can manage proof of vaccinations in Employment Hero.
2. Prepare your Covid-19 Safety plan
A key part of the Premier's message is "dust off your safety plans". When we get back to business, safety plans and vaccine passports will likely be a mandatory part of operating.
Stay ahead of the game by getting across your safety plan now. You can find all the details on the NSW Covid Safe site.
These plans set out what businesses must do to fulfil their obligations under public health orders and minimise the risk of transmission on their premises.
It should be noted that there are different kinds of safety plans for different industries.
If you are subject to a mandatory Covid-19 Safety Plan and you do not prepare one, you may be in breach of the Public Health Order and subject to penalties.
You need to keep a copy of your plan and provide it when asked to by an authorised person.
3. Start spring cleaning
If you have a physical business location that you can access within existing restrictions, now's the time to get in there and start spring cleaning!
This is a job that, under regular busy circumstances, you might pay a cleaner to do. But at the moment, before reopening, you can do it yourself to save money.
You might even have time to make your own cleaning products – a cost-effective and surprisingly easy option!
Before you start your cleanup, make a list of every space and object in your business that needs cleaning or sorting.
Take a good look and think about areas that might not have seen the light of day in a little while.
Get creative during this process. Do you need a new storage area? Could you create a new filing system?
Don't just limit yourself to the physical workspace, digital and desktop workspaces can get just as disorganised.
Some ideas from our team:
For hospitality businesses, it's time to get deep into those corners of the bar or kitchen. Pull apart the coffee machine or beer taps and thoroughly clean each part. Turn off the fridges and get into the very corners with a brush. Dust every shelf, and clean every light fitting. When you open back up, you'll be sparkling like new.
For office-based businesses, You may not have access to your place of work right now, so instead run a desktop clean-up. File everything away in an easily accessible place, delete or archive any irrelevant documents and even attempt the impossible – get your email inbox down to 0 unread.
For digital businesses, If you can't run your business as usual, you can still work on optimising your digital space. Run an audit of your website. Is the HTML as clean as it could be? Do your images need tagging or resizing? Can you clean up your content or add some extra information?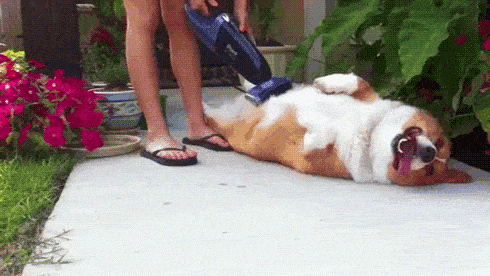 4. Prepare for a busy season
It's looking like summer will be an incredibly busy season!
Remember, customers have been sitting in lockdown, missing their favourite shops and venues. In some situations, people have saved money due to not going out to eat or browsing shops.
Speaking on behalf of the Employment Hero team – we can't wait to support our local businesses. You'll be able to spot us at the cafes or in the beer gardens all summer long!
Try to predict your business' needs for when we're back and busy. Will you be offering a new menu when you reopen? Will you have a new season of retail stock to sell?
When you open back up, you might be too busy to design beautiful-looking menus or social media content. Grab the opportunity to get prepared now.
5. Communicate with your staff
In a similar vein, don't wait to touch base with your staff to discuss availability and rostering in advance. The earlier you can communicate with them, the better. Start your workforce planning and get a sense of your staffing needs.
Set up some meetings with your staff members to see where they're at, some questions you can ask are:
What are their plans for returning to work?
If they're hired on a casual basis, what kind of hours would they like to work?
Would they be interested in taking on more responsibilities for the busy season?
Do they need any support in returning to work?
Be sure to brief them on your Covid-19 safety plan and any additional safety measures.
Before we get to the point where it's all hands on deck, it's also a great idea to implement new systems that will help the busy season run smoothly. And yes, we are doing a bit of shameless self-promotion here…
Employment Hero HR and Payroll can make running your team a streamlined experience.
From rostering to onboarding, training to staff communication, we're purpose-built for small to medium-sized businesses. Book a demo with one of our business specialists today. 
Let's do this!
NSW business owners have waited a long time for this announcement. After a tough few months, it's great to finally have a sense of when we can reopen.
We join you in excitement for an amazing spring and summer of trade!
Remember, for the remainder of the lockdown, our Covid-19 Resource Hub is here to support you.
Find helpful webinars, articles, templates and reports to help you weather the rest of the restrictions.
Be sure to download these customisable templates to prepare for reopening your business: