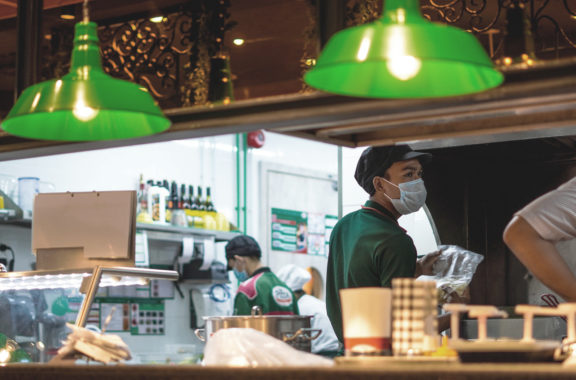 What's in the NSW Roadmap and Reopening Factsheet?
On Monday 27 September, NSW Premier, Gladys Berejiklian made the announcement that everyone has been patiently waiting for – the NSW Roadmap for coming out of lockdown. Now, NSW residents and business owners have a clear path out of the pandemic and can get ready to open up when we reach the 70% and 80% double dose target, as well as the changes planned to come into effect on 1 December 2021. 
While we're all excited to open up, getting vaccinated remains a top priority. 
"Vaccination remains our ticket to freedom so we need to work even harder to get jabs in arms, to help stop the spread, minimise outbreaks and ensure people are protected when we open up." – Gladys Berejiklian
We've broken down each stage of the roadmap to help you get prepared for reopening. Download our NSW Roadmap and Reopening Factsheet now. 
Source: nsw.gov.au 
Disclaimer: The information in this article is relevant as at 29 September 2021, and has been prepared by Employment Hero Pty Ltd ABN (11 160 047 709) (Employment Hero). The views expressed herein are general information only and are provided in good faith to assist employers and their employees. The Information is based on data supplied by third parties. While such data is believed to be accurate, it has not been independently verified and no warranties are given that it is complete, accurate, up to date or fit for the purpose for which it is required. Employment Hero does not accept responsibility for any inaccuracy in such data and is not liable for any loss or damages arising either directly or indirectly as a result of reliance on, use of or inability to use any information provided in this article.
Download the factsheet now.