Mental Health in the Workplace – Part 1: What you need to know about mental health at work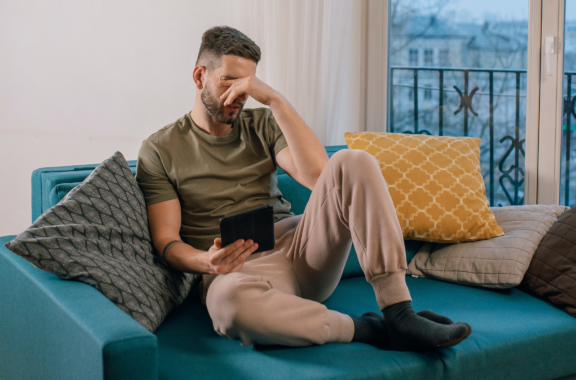 What can you expect?
According to the Black Dog Institute, one in five Australians aged 16-85 will experience mental illness in any year. What's more concerning is that an estimated 45% of Australians will experience mental illness at some stage in their lifetime. As we all know, the pandemic made things worse – much worse. A recent study by headspace.org.au found that 74% of young people reported that their mental health was worse since the outbreak of Covid-19.
When someone is struggling with their mental health, one of the most powerful actions you can take as a leader is to have a supportive conversation with them. In this engaging and timely presentation Kellie will:
Present the facts and figures of mental health in the workplace
Explore and debunk a number of myths surrounding mental health
Discuss what it may be like to encounter someone experiencing a mental health condition in the workplace
How to spot the signs and symptoms of someone who may be experiencing a mental health issue
How to effectively manage and support an employee experiencing a mental health condition
Depending on the time available at the end of the session, Kellie may be able to field questions from the audience.
As the Co-founder and Managing Director of The Mental Health Project, Kellie is a prominent workplace mental health and wellbeing expert who is making an impact on the global stage. As a Registered Psychologist with multiple Australian and global academic and leadership awards, Kellie has 30 years' experience in creating a positive impact through building the mental health knowledge and skills of individuals, leaders and their organisations.
Watch now!