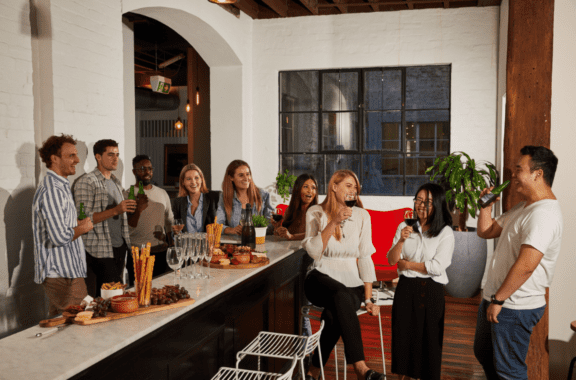 What's in the guide?
Why does every business need to work on culture? Globally, organisations with strong employer brands do far better in attracting and retaining top talent. But what steps should you be taking to develop your own company culture and ensure your business becomes an employer of choice for potential hires?
What you'll learn:
How company culture can decrease employee churn.
How to drive company growth.
How companies with a learning culture are popular employers.
Simple ways on how to boost culture and performance.
Don't delay. Get your guide now!
Why every business needs to work on culture.
The biggest challenge facing most businesses today is not having enough skilled staff. According to a 2015 survey by Manpower 1 Group the international talent shortage worsened by 2%, with a third of employers in the US struggling to find skilled workers. Giving your employer brand the same attention as your consumer brand is essential.
But what drives growth at the top places to work? Culture.
Companies like Google have no problem attracting and retaining the best and the brightest. The tech giant famously receives more than 2 million job applications each year.
While Google globally, and the likes of Atlassian in this market, are mainstays of many of the best places to work lists, it's not just because of the ping-pong tables, massage rooms, free lunches, and other novel perks.
Find out how you can emulate Google's commitment to culture and see your employer become an employer of choice.