The Fair Work Commission has introduced the most onerous and widespread change to Australian employment law since the Fair Work Act was introduced. The March 2020 changes to salaried employees is a minefield, but our checklist can help you navigate it all.
This comprehensive guide covers everything you need to know to get your head around these complex changes It covers topics such as:
How to identify which staff are affected.
What are your obligations as an employer and how to execute them
Options available to you for time tracking and reconciliations
plus advice on how to navigate this change in your business
Unlock our Guide to the Annualised Salary Changes
What is an annualised salary?
An annualised salary is a method of paying an employee where the annual salary is paid in equal fortnightly or monthly instalments, rather than being paid an hourly rate. This means that the employee's annual salary is divided by the number of pay periods in a year, and this amount is then paid to the employee every pay period.
Summary of annualised salary changes
The Fair Work Commission introduced changes to the way annualised salaries are applied for over a dozen modern awards. From 1 March 2020, businesses that employ people under any one of these awards must:
Keep a record of all hours worked including start, break and finishing times (Employment Hero users can set this up here)
Compare the hours worked and wages paid with the minimum entitlements under the award on an annual basis, or when an employee exits the company.
If an underpayment is uncovered, employers must make up the difference within 14 days of discovering the underpayment.
Maintaining a record of all hours worked by affected employees is mandatory. Failing to do so can incur fines of up to $60,000.
What are the 2020 annualised salary changes?
The Fair Work Commission recently made a decision which will change annualised salary provisions under 22 modern awards from 1 March 2020 onwards. If an applicable award covers your employee(s), your obligations for paying employee salaries are going to change.
Under the Fair Work Act, Employers have always been obligated to pay salaried employees under all Awards at least the same gross amount that they would have received under their respective awards (including overtime, allowances and travel).
Most entitlements should already be accounted for, but as salaried employees do not typically record their time and attendance, it has been almost impossible for employers to calculate any entitlements.
With the recent changes to the annualised salary provisions, you need to start tracking full-time employee hours, even if they're salaried. It means employers can be penalised under the award act, even if their employees are salaried.
Here's the kicker – nearly 1 million (~100%) Australian businesses have staff employed under at least 1 of these awards, putting thousands of business owners at risk.
The chances of these changes affecting you are pretty much certain. And, with a wage theft bill on the horizon, failure to follow procedure could soon result in company directors facing jail time.
The following awards are where employers are able to pay an annual salary without the employee's agreement.
Banking, Finance and Insurance Award 2010
Clerks – Private Sector Award 2010
Contract Call Centres Award 2010
Hydrocarbons Industry (Upstream) Award 2010
Legal Services Award 2010
Mining Industry Award 2010
Oil Refining and Manufacturing Award 2010 (clerical employees only)
Salt Industry Award 2010
Telecommunications Services Award 2010
Water Industry Award 2010
Wool Storage, Sampling and Testing Award 2010
The following awards will require the employee to agree for the employer to pay an annual salary.
Broadcasting and Recorded Entertainment Award 2010
Local Government Industry Award 2010
Manufacturing and Associated Industries and Occupations Award 2010
Oil Refining and Manufacturing Award 2010 (non-clerical employees)
Pharmacy Industry Award 2010
Rail Industry Award 2010
Horticulture Award
Pastoral Award 2010
The following awards where the new requirements will be introduced at a later date (a date after 1 March 2020, which is yet to be determined).
Health Professionals Award 2010
Marine Towage Award 2010
Restaurant Industry Award 2010
Hospitality Industry (General) Award 2010
For a full list, see Four Yearly Review of Modern Awards [2019] FWCFB 8583
The changes affect awards with widespread coverage, including white-collar roles, such as the Clerks – Private Sector Award 2010 and the Banking, Finance and Insurance Industry Award 2010
Think these changes might affect one or more of your staff? Book a time for a free consult with one of our business specialists who can help walk you through what your obligations are.
Read more: When to hire an accountant for your business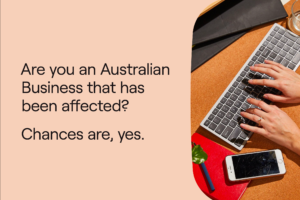 Why are the annual salary changes happening?
Last year we saw countless Australian businesses called out by Fair Work for failing to comply with their employment obligations.
One notable example was the George Calombaris scandal in which his MAdE Establishment underpaid workers $7.8 million. The investigators found "significant underpayments" at the restaurants were the result of annualised salary arrangements not being correctly applied, with some staff missing out on overtime and penalty rates.
Fair Work is continuing (and will continue) to name and shame Australian businesses. The upcoming changes to the annualised salary agreement are part of their strategy to close loopholes and ensure Australian businesses are paying employees fairly.
With businesses already handling PR nightmares and costly settlements, the proposed wage theft bill will make payroll scandals a c-suite issue. If you're a business leader sitting on your hands and fobbing off the responsibility of payment obligations to someone else, this is your wake-up call.
What do the annual salary changes mean for Australian businesses?
Implementing these changes could prove time-consuming and frustrating for employers and employees alike, but failure to follow the 2020 annualised salary changes is a direct breach of the Fair Work Act. As an employer, you could be fined and if the wage theft bill passes, could even be sentenced to jail time.
Can I apply for the better off overall test (BOOT)?
The BOOT only applies to enterprise agreements. If you don't have an enterprise agreement and you employ someone under the above award, you must reconcile their total hours worked and wages earned with the minimum entitlements under the relevant award.
What should I do if I don't have adequate employee records?
Start collecting them! Use a timesheeting application that is employee friendly and make sure to explain to employees why they need to be timesheeting. Salaried staff aren't used to submitting timesheets, so getting them on board may be the biggest hurdle.
If you're using software with automated modern award interpretation (like Employment Hero Payroll), then your employees should have been paid the entitlements under the award. If you're not using payroll software with modern award interpretation, use the hours and wage data you do have to compare it with the minimum entitlements under the award.
If you notice an underpayment, pay it within 14 days. In the meantime, contact the Fair Work Commission. As with any payroll mistakes, it's always better to self-report than hope it goes unnoticed.
Read more: Should you outsource payroll?
Next steps for Australian employers
If your payroll and HR support haven't already alerted you to what's going on, you should meet with them and discuss the next steps. As a general guide, we recommend businesses do the following:
Ensure all full-time employees who fall under one of the relevant awards track and submit all hours worked each week, either in writing or electronically.
Have in place written documentation that records which provisions of the award are intended to be included within the annual salary.
Where an employee works hours which exceed those 'outer limits' in a pay period/roster cycle, pay the employee for those hours worked (at the relevant overtime or penalty rate) within the relevant pay cycle.
Run a report at least once per year comparing employees' salaries with the employees' full entitlements under the Award for all the hours they have worked in the relevant period.
Run reports each time an employee is terminated to ensure they have been paid the minimum amount under the Award for the hours they have worked since 1 March 2020, or since the last annual report.
Immediately top up an employee's salary for any underpayments identified in comparison with their Modern Award entitlements.
You can read more about this from our partner, Employment Innovations.
With penalties up to $63,000 and possible jail time, is this a risk you want to take?
Still unsure of what you need to do? See how Employment Hero can help you.
Download our annualised salary checklist now.